Author Archive for Lookout
The Lookout Newspaper can trace its history back to April 1943 when CFB Esquimalt's first newspaper was published. Since then, Lookout has grown into the award winning source for Pacific Navy News. Leading the way towards interactive social media reach, we are a community resource newspaper growing a world wide audience.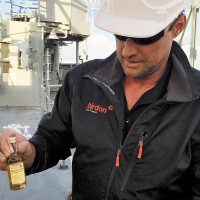 Darlene Blakeley, Navy Public Affairs Ottawa ~ It was a strange place to find a miniature bottle of Canadian whisky. The bottle, hand-marked April 10, 1982, was recently discovered in the forward starboard leg of the main mast of Her Majesty's Australian Ship Sydney, a guided-missile frigate named after the state capital city of New […]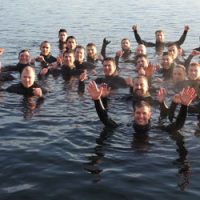 Divers celebrate in the waters of Esquimalt Harbour after the conclusion of the swimming portion of their unit's first-ever Diver Race, Dec. 13.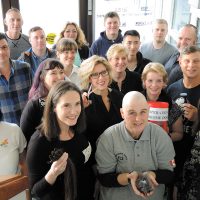 Peter Mallett, Staff Writer ~ Three women from the Integrated Personnel Support Centre (IPSC) went under the barber's sheers and scissors in support of cancer fundraiser Operation Chrome Dome, Part II. On Dec. 14, 2017, Lieutenant Commander Judith Harlock, Joint Personnel Support Unit (JPSU) Commanding Officer, once again went cue-ball bald following $4,900 in pledges […]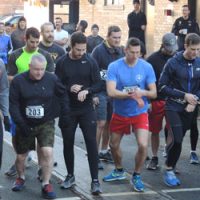 Divers from the Fleet Diving Unit Pacific are on their marks at the start line of the running portion of the first-ever Fleet Diving Unit (Pacific) Diver Race on Dec. 13.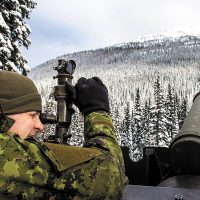 Peter Mallett, Staff Writer ~ High in the mountains of Rogers Pass members of the Canadian Armed Forces were having a blast over the holiday season, but not from opening presents or spending time with loved ones. Instead, 17 members of CFB Shilo's First Regiment Royal Canadian Horse Artillery (1RCHA) spent Christmas 2017 and New […]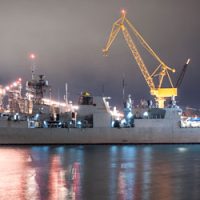 HMCS Vancouver is decorated for the holiday light displays at A Jetty, Her Majesty's Canadian Dockyard, Dec. 22.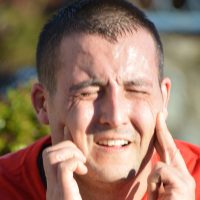 Rodney Venis, Base Public Affairs Office ~ On his attempt to break the world record for consecutive air squats, Leading Seaman Kris Winther said it would end one of two ways: he would either pass out from the pain or he would finish. Turns out he did both. Five days before Christmas, the sailor embarked […]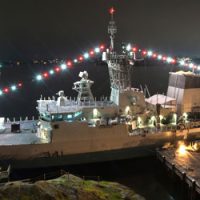 HMCS Ottawa is decorated for the holiday light displays at A Jetty, Her Majesty's Canadian Dockyard, Dec. 22.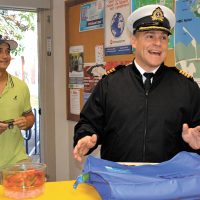 Base Public Affairs ~ Just before Christmas, Capt(N) Jason Boyd took on a special tasking order. One carefully crafted by the folks at the Personnel Coordination Centre (PCC). Detailed in the order, written by Corporal Christopher Imamshah, the Base Commander had to ensure that fun, and plenty of it, was embedded in all his duties […]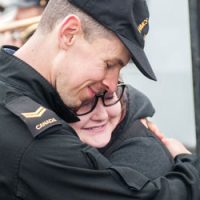 LS Sean Guiney, a cook onboard HMCS Nanaimo, shares a hug with his girlfriend Kristen Folk after the ship was arrived alongside, returning from an Operation Caribbe deployment on Dec. 15.