Author Archive for Lookout
The Lookout Newspaper can trace its history back to April 1943 when CFB Esquimalt's first newspaper was published. Since then, Lookout has grown into the award winning source for Pacific Navy News. Leading the way towards interactive social media reach, we are a community resource newspaper growing a world wide audience.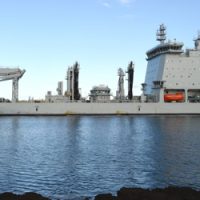 MV Asterix during RIMPAC 2018.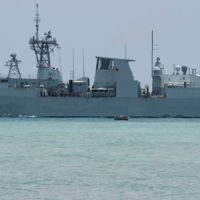 HMCS Ottawa during RIMPAC 2018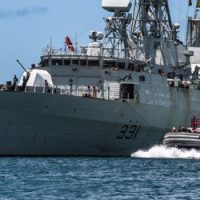 HMCS Vancouver during RIMPAC 2018.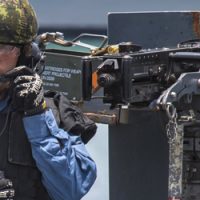 A member of HMCS Ottawa conducts sentry duty as the ship prepares to slip from alongside Pearl Harbor to commence the sea phase of Exercise RIMPAC 2018 on July 10.
Leading Seaman Jordon Moehling, Marine Technician in HMCS Vancouver, performs maintenance while alongside Joint Base Pearl Harbor-Hickam, July 6.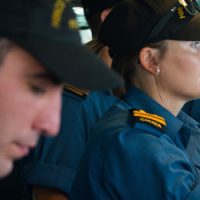 Bridge Watchkeeper, SLt Thomas Gray (foreground), and Navigating Officer, Lt(N) Amy Clements navigate HMCS Vancouver as the ship departs Pearl Harbor for the at-sea phase of RIMPAC.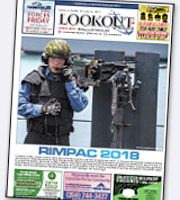 Click issue cover to download the PDF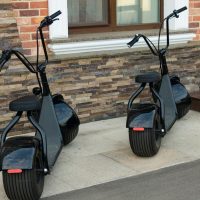 SLt M.X. Déry – Contributor In this series of commentaries on bicycle safety, I want to address issues that cyclists face every day from motorists, pedestrians and even other cyclists. Most of what I will write about has happened to me personally and are things that constantly grind my gears. I'll be speaking with subject matter […]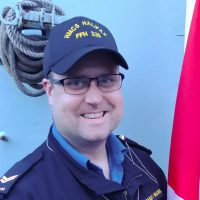 Darlene Blakley, Navy Public Affairs Ottawa ~ One of the first sailors to re-enrol through the Royal Canadian Navy's (RCN) Skilled Re-Enrolment Initiative is happy to be back in uniform. "There were a lot of things I missed throughout my time away from the navy," says Leading Seaman Steve Auchu. "I am looking forward to catching […]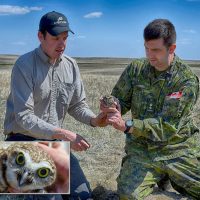 Jocelyn Antonovitch, CFB Suffield Public Affairs ~ The tiny Burrowing Owl, weighing a little more than a baseball and standing as high as a pigeon, is a rare sight at Canadian Forces Base (CFB) Suffield. "People who are not from the Great Plains region of North America do not know they exist and find it amazing […]