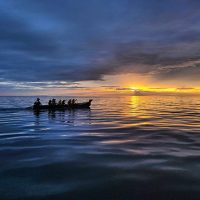 Le canoë de 30 pieds de la nation T'Sou-ke, le Elder Spirit, a été sculpté à la main par le regretté maître sculpteur Fred Peter il y a plusieurs années. Usé et fissuré, il a consciencieusement transporté une équipe de 18 pagayeurs jusqu'à leur destination finale lors de la Tribal Journey de cette année.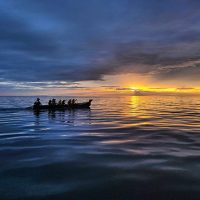 Tribal Journey began in 1989 and has a different destination and host community each year. This year's Canoe Journey 2023: Paddle to Muckleshoot event spanned 18 days from July 21 to Aug. 7. It involved approximately 10,000 paddlers along with hundreds of canoes and support staff from 65 First Nations Communities across B.C. and Washington. Indigenous paddling teams from as far as Hawaii and New Zealand also travelled to the Pacific Northwest to participate.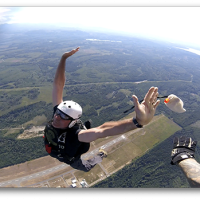 Two Afghanistan War veterans say jumping from an airplane at heights of 3,500 feet and higher is the perfect medicine for overcoming service-related injuries.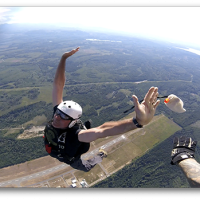 Deux anciens combattants de la guerre d'Afghanistan affirment que sauter d'un avion à une hauteur de 3 500 pieds ou plus est le remède idéal pour surmonter les blessures liées au service.