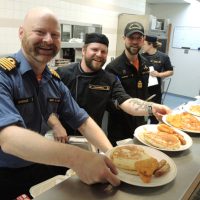 Des crêpes, des pommes de terre rissolées, des saucisses à la viande et des saucisses végétariennes figuraient au menu du petit-déjeuner aux crêpes de cette année. Ils ont été rapidement dévorés par les supporters affamés de la campagne annuelle de lancement de la Campagne de charité sur le lieu de travail de la Défense nationale (CCMTDN). Plus de 200 personnes ont assisté à l'événement au mess des maîtres et des premiers maîtres le 26 septembre.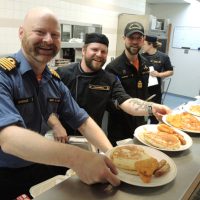 Pancakes, hash browns, and meat and vegetarian sausages were on this year's Pancake Breakfast menu. They were quickly devoured by ravenous supporters of the annual campaign kickoff event for the National Defence Workplace Charitable Campaign (NDWCC). Over 200 attended the event at the Chief and Petty Officers' Mess on Sept. 26.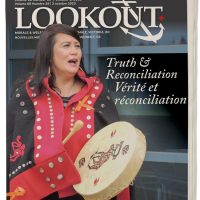 In this week's edition of #LookoutNavyNews: NDWCC kickoff is a flipping success, HMCS Malahat exercises Freedom of the City, Career goals of former Raven take flight, RCN Digital Leadership, Terry Fox Run HMCS Ottawa. Read the full edition here: https://bit.ly/3F2FDfr
Dans l'édition de cette semaine de #LookoutNavyNews : Le coup d'envoi du CNDW est un franc succès, le NCSM Malahat exerce le droit de cité, les objectifs de carrière de l'ancien Raven prennent leur envol, le leadership numérique de la MRC, Terry Fox fait courir le NCSM Ottawa. Lisez l'édition complète ici : https://bit.ly/3F2FDfr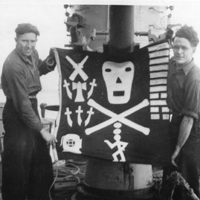 Joli rouge" : c'est ainsi que les Français désignaient le drapeau que les pirates brandissaient lorsqu'ils ne voulaient pas faire de prisonniers. Le drapeau rouge uni a été remanié à plusieurs reprises au cours du XVIIIe siècle, jusqu'à ce qu'il devienne le standard que nous connaissons aujourd'hui sous le nom anglicisé de "Jolly Roger".