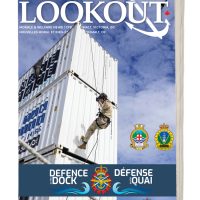 Defence on the Dock returns, Author invokes tears of truth, hope for reconciliation, Great things ahead for RCN Sail! Submariners: underhanded, unfair, and damned un-English? Read the full edition here:
Dans l'édition de cette semaine de #LookoutNavyNews : La défense sur le quai revient, L'auteur invoque des larmes de vérité, l'espoir d'une réconciliation, De grandes choses à venir pour la Marine royale du Canada ! Les sous-mariniers : sournois, injustes et sacrément peu anglais ? Lire l'édition complète ici :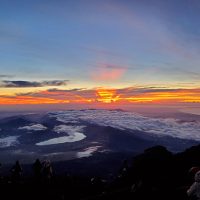 'Once in a blue moon' is an expression that rarely coincides with a once-in-a-lifetime opportunity and an actual blue moon. In this case, a lucky few of His Majesty's Canadian Ships (HMCS) Ottawa and Vancouver's crew  climbed Mount Fuji's summit during August's second full moon: coincidentally, a 'super blue moon'.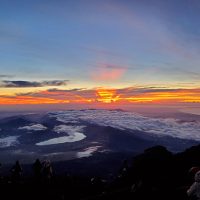 Une fois dans une lune bleue " est une expression qui coïncide rarement avec une occasion unique et une véritable lune bleue. Dans le cas présent, quelques membres chanceux de l'équipage des navires canadiens de Sa Majesté (NCSM) Ottawa et Vancouver ont escaladé le sommet du mont Fuji au cours de la deuxième pleine lune du mois d'août, une " super lune bleue " par coïncidence.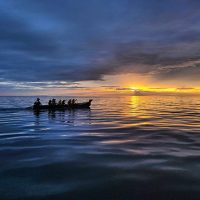 Le canoë de 30 pieds de la nation T'Sou-ke, le Elder Spirit, a été sculpté à la main par le regretté maître sculpteur Fred Peter il y a plusieurs années. Usé et fissuré, il a consciencieusement transporté une équipe de 18 pagayeurs jusqu'à leur destination finale lors de la Tribal Journey de cette année.