All Entries Tagged With: "CH-124 Sea King"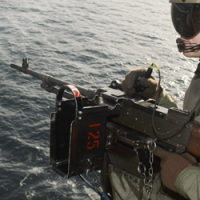 Cpl Cooper, an Airborne Electronic Sensor Operator on board HMCS WINNIPEG's CH-124 Sea King helicopter, intercepts a simulated fast attack craft strike with a C6 machine gun in the coastal waters of Scotland. EX Joint Warrior.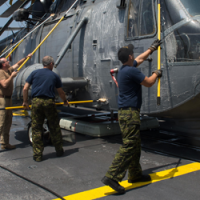 The Air Detachment aboard HMCS WINNIPEG cleans the ships CH-124 Sea King helicopter during Operation REASSURANCE.