All Entries Tagged With: "during"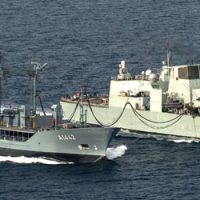 HMCS Fredericton conducts a replenishment at sea with German supply ship FGS Spessart during Op Reassurance on Jan. 27.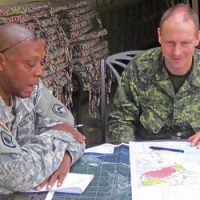 The ISS Team and US counterparts discuss relief efforts for an earthquake scenario in Kingston, Jamaica during Exercise Ready Renaissance 15, Feb. 19.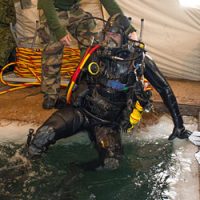 Cpl Pierre-Luc Auger climbs out of the water following an ice dive in Deschambault-Grondines, QC, Feb. 19 during Exercise Roguish Buoy.