Author Archive for Lookout
The Lookout Newspaper can trace its history back to April 1943 when CFB Esquimalt's first newspaper was published. Since then, Lookout has grown into the award winning source for Pacific Navy News. Leading the way towards interactive social media reach, we are a community resource newspaper growing a world wide audience.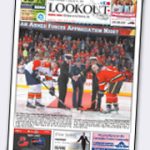 Download the PDF or view the E-reader version online.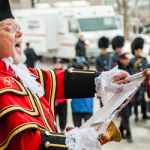 City of Kingston Town Cryer, Chris Wyman opens the celebration for Sir John A MacDonald's 200th Birthday in front of Kingston City Hall with the Governor General's Foot Guard Regimental Band on January 11, 2015.
HMCS Montreal sits at the dockyard in Halifax, Nova Scotia during the early morning hours on January 14, 2015.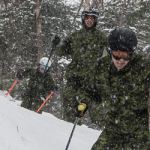 Warrant Officer Daigle and his colleagues ski one of the new trails, which officially opened on January 12, 2015 at Owl's Head ski resort in Mansonville, Quebec.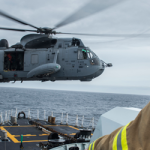 HMCS FREDERICTON's CH-124 Sea King helicopter prepares to hoist a crew member from the foc'sle as part of a training exercise while transiting.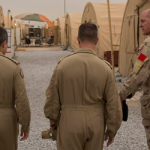 Maj. General Dean Milner, Comd, of 1st Canadian Air Division (right), joins JTF-Iraq Commander, BG. General Dan Constable (left) and Air Task Force-Iraq Commander, Colonel Eric Kenny for a tour at Camp Patrice Vincent.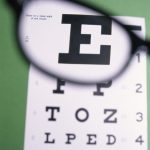 Beginning Jan. 15, the Canadian Forces Health Services Group launched a new process for the provision of eyeglasses to Canadian Armed Forces members. This process will not apply to CAF recruits in St. Jean where an onsite provider will remain in place for provision of eyeglasses to that population. When a determination is made at […]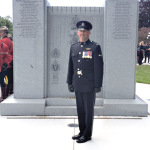 If there's anything Maj Brendon Leblanc loves, it's serving his community. The reserve solider with 5th Field B.C. Regiment, is also a Victoria police officer. He had his civilian work acknowledged in a Nov. 19 ceremony when he was named 2013 Traffic Law Enforcement Officer of the Year in B.C. "That was pretty awesome; I […]
"REGULUS is about getting young men and women of the RCN to sea during a period of reduced sailing opportunities" – Link It's said that a ship is only as strong as its crew: skills, experience and proficiency are critical for all ranks and sea trades, and for the operational excellence of a navy as […]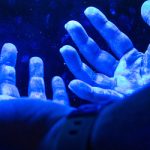 Canadian Armed Forces medical personnel are checked for body fluid residual after personal decontamination during Operation SIRONA .