Author Archive for Lookout
The Lookout Newspaper can trace its history back to April 1943 when CFB Esquimalt's first newspaper was published. Since then, Lookout has grown into the award winning source for Pacific Navy News. Leading the way towards interactive social media reach, we are a community resource newspaper growing a world wide audience.
Peter Mallett, Staff Writer ~ An invitation to represent the Canadian Armed Forces (CAF) hockey program at the Hockey Canada Foundation 2019 Gala Dinner had Chief Petty Officer First Class Line Laurendeau mingling with her sport heroes. She was at Edmonton's Rogers Place June 18 when former Canadian Olympic team member Jayna Hafford was inducted into […]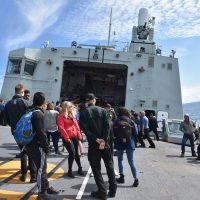 SLt Wilson Ho, HMCS Winnipeg ~ With the sun shining and clear skies, HMCS Winnipeg welcomed over 121 friends and family to come aboard June 29 for a first-hand experience of what their loved ones do day-to-day at sea. The family and friends' day sail was in conjunction with Winnipeg's port visit in North Vancouver as […]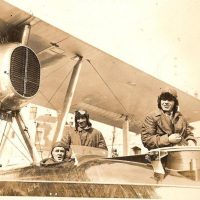 Peter Mallett, Staff Writer ~ The granddaughter of a famous British aviation pioneer visited CFB Esquimalt's Wardroom June 28 to see the iconic propeller from the Vickers Vulture aircraft used in his failed attempt to fly around the world 95 years ago. Vanessa Ascough, 70, travelled from her home in Devon, England, to Vancouver Island to […]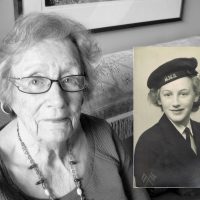 Peter Mallett Staff Writer ~ Lilian Harper Phibbs, a former member of the British Women's Royal Naval Service (WRNS), has published her first book at age 93, and is donating proceeds from sales to benefit other military veterans. Memory Lane, A Love Story is an account of her romance in war-ravaged Britain during the Second World […]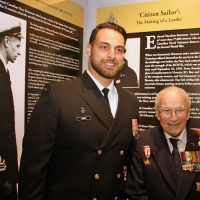 Peter Mallett, Staff Writer ~ Seven medals that once belonged to Second World War hero Commander Edward 'Ted' Simmons have returned to his home province on short-term loan to CFB Esquimalt. The medals, including a Distinguished Service Order, Distinguished Service Cross, and a 1939-45 star, were unveiled at a ceremony at the CFB Esquimalt Naval and […]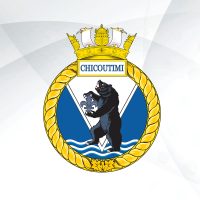 DND ~ The Royal Canadian Navy (RCN) and Canadian Forces Health Services Group have finalized the first phase of a health study designed to systematically document and describe the health effects associated with crew members' exposure to the October 2004 fire on board HMCS Chicoutimi. The fire happened during the submarine's transatlantic voyage from Scotland […]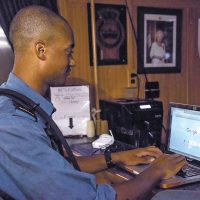 HMCS Regina ~ Today, the need for connectivity to families and friends, or even the ability to check sports scores, news, or download a new movie, book, or music is important to the quality of life for sailors at sea. The Royal Canadian Navy is committed to improving our sailors' quality of life, connectivity goes […]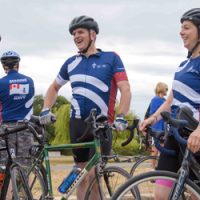 Military and civilian personnel attend the 3rd annual Navy Bike Ride, held at Work Point, Canadian Forces Base Esquimalt on July 6.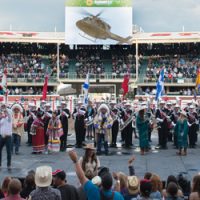 The singing of the National Anthem Anthem during the Stampede Grand Stand Show.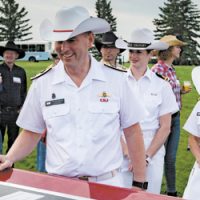 Commodore Christopher Earl, Chief Engineer of the Royal Canadian Navy, stops to look at the Grey Cup of the Canadian Football League during his visit to the 69th annual Hays Breakfast held in Heritage Park, Calgary.