Author Archive for Lookout
The Lookout Newspaper can trace its history back to April 1943 when CFB Esquimalt's first newspaper was published. Since then, Lookout has grown into the award winning source for Pacific Navy News. Leading the way towards interactive social media reach, we are a community resource newspaper growing a world wide audience.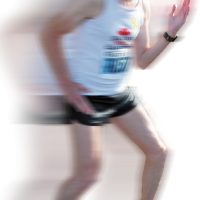 Master Seaman Mark Ritchie braces himself for the echoing boom of the Navy Run start signal. He holds his body taut, left foot pointed in front of him, knees slightly bent. Around him are hundreds of runners frozen in similar stances. He focuses on breathing. Running through his mind is the 10 kilometre course, every […]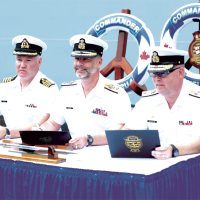 After two years leading the Royal Canadian Navy's fleet on the west coast, Commodore (Cmdre) Bob Auchterlonie relinquished command of Canadian Fleet Pacific (CANFLTPAC) at a change of command ceremony last Wednesday. Standing dockside with HMCS Calgary at his back, Cmdre Auchterlonie officially signed over command to Captain (Navy) Jeffery Zwick. "When I took command […]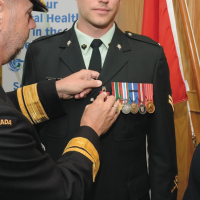 With the blood pounding in his ears, Sergeant Jeff Spricenieks pulled his battered partner out of the Tracked Light Armoured Vehicle (TLAV) in Kandahar, Afghanistan. While completing a re-supply mission as part of Operation Athena on Aug.17, 2007, their vehicle hit a Taliban roadside improvised explosive device.   At a ceremony last Thursday, Sgt Spricenieks […]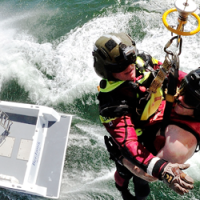 Sgt. Terrence Grandy (left) & MCpl Chris Martin (right) both SAR Techs are being hoisted up into a CH-149 Cormorant helicopter from a boat over the Northumberland Strait off of P.E.I during a boat camp exercise on June 15, 2015.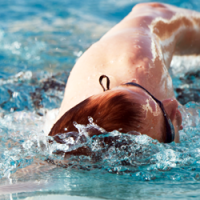 Members participate in running, swimming & ruck sack march event sponsored by the MP section during the 75th Military Police Anniversary event held at Camp Canada in Kuwait OP IMPACT.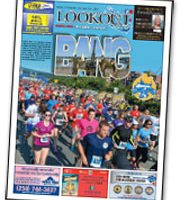 Download the PDF or view the E-reader version online.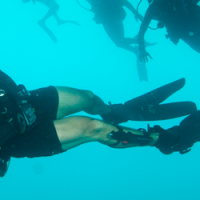 LS Verdun, Clearance Diver with FDU (Atlantic), observes Caribbean divers as they inspect the hull of an American landing craft utility boat on EX TRADEWINDS 15 in St. Kitts and Nevis.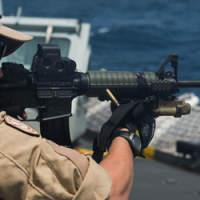 Personnel from the enhanced naval boarding party team conduct a small arms practice shoot on the flight deck of HMCS WINNIPEG during Operation CARIBBE on June 23, 2015.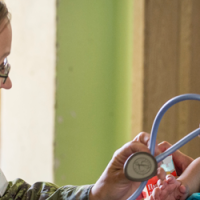 Capt. Stewart plays with a child awaiting treatment from a local high school in Ulaanbaatar, Mongolia on June 22, 2015 as a part of EX KHAAN QUEST, an international joint training exercise.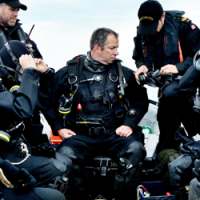 Central Region reserve divers from across Ontario conduct training dives in Collingwood, Ontario on June 14, 2015.