Author Archive for Lookout
The Lookout Newspaper can trace its history back to April 1943 when CFB Esquimalt's first newspaper was published. Since then, Lookout has grown into the award winning source for Pacific Navy News. Leading the way towards interactive social media reach, we are a community resource newspaper growing a world wide audience.
Peter Mallett, Staff Writer ~ After 41 years hitting all the right notes, the Naden Band musician Petty Officer Second Class Michael Savich will pack up his tuba at the end of the month and call it a career. The band's longest serving Canadian Armed Forces member, who has also played bassoon, euphonium, bass guitar […]
Canadian National Anthem onboard HMCS St. John's during Operation Reassurance Feb. 4.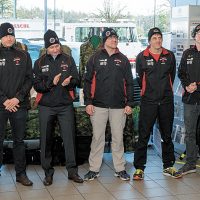 Peter Mallett, Staff Writer ~ With each stride they take, the participants in this year's Wounded Warrior Run B.C. know they are changing the attitudes surrounding mental illness and Post-Traumatic Stress Disorder (PTSD). On Feb. 20, a team of seven military and civilian athletes will begin their seven-day, 700 kilometre relay run covering the length […]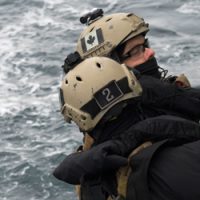 Members of the Enhanced Naval Boarding Party onboard HMCS St. John's repel off the side of the ship during a boarding exercise as the ship transits the Black Sea during Operation Reassurance Feb. 7.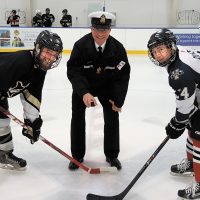 Peter Mallett, Staff Writer ~ Team White defeated Team Black in the Weapons Engineering Technicians Hockey Challenge game Feb. 10, but the game's organizer says the final score was of little importance. Even though Master Seaman Aaron Butler played on the winning team and organized the first annual game, the HMCS Ottawa Weapons Tech says […]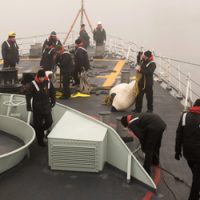 Crewmembers onboard HMCS St. John's secure the ship for sea upon completion of the ship's visit to Constanta, Romania during Operation Reassurance Feb. 6.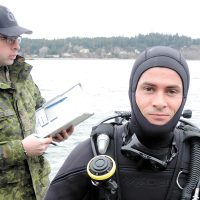 Peter Mallett, Staff Writer ~ Military divers from seven NATO countries have converged in the waters off Albert Head for Exercise Roguish Buoy 2017 as part of a month-long collaborative effort to share knowledge and skills. Approximately 100 army divers from Canada, the United States, Belgium, the Netherlands, France and Germany are making the residences […]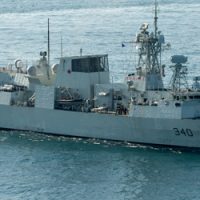 HMCS St. John's transits to the Black Sea during Operation Reassurance on Feb. 1.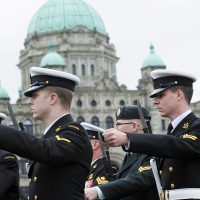 A ceremonial Guard of Honour comprised of 100 members from Maritime Forces Pacific (MARPAC) were on parade during the opening of the 6th Session of the 40th Parliament of the Legislative Assembly of British Columbia, Wednesday Feb. 14. Also participating was the Naden Band of the Royal Canadian Navy and an artillery saluting battery from […]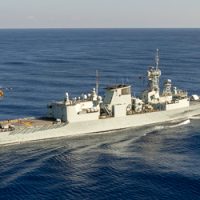 A CH-146 Griffon helicopter lowers a Search and Rescue Technician onto the deck of HMCS Fredericton, off the coast of Miami, Florida during a simulated evacuation as part of Exercise Southern Breeze Feb. 14.