Author Archive for Lookout
The Lookout Newspaper can trace its history back to April 1943 when CFB Esquimalt's first newspaper was published. Since then, Lookout has grown into the award winning source for Pacific Navy News. Leading the way towards interactive social media reach, we are a community resource newspaper growing a world wide audience.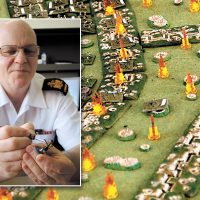 Peter Mallett, Staff Writer ~ A sailor's miniature depiction of the Vimy Ridge battle site garnered plenty of onlookers at the Canadian War Museum in Ottawa over the April 8 weekend. CPO1 Shawn Taylor, from Naval Personnel Training Group headquarters, was on hand to discuss his three-dimensional, historically accurate model with visitors during the 100th […]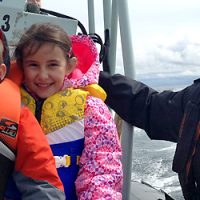 CPO2 Kevin Woods and his children hang on tight for high speed turns on HMCS Malahat's RHIB.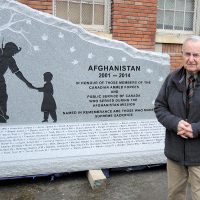 Peter Mallett, Staff Writer ~ The goal to create a physical memorial commemorating the 40,000 Canadians who served in Afghanistan has come to life. Members of the Afghanistan Memorial Society, military veterans, community leaders and press gathered at the Bay Street Armoury April 19 for an advance viewing of the newly created monument. The rectangular, […]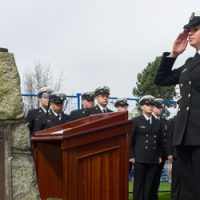 Stephanie Biggs, member of the Sunshine Coast Naval Association (right) lays a wreath at the annual memorial service for HMCS Esquimalt, April 17.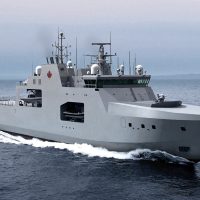 DND ~ The Royal Canadian Navy (RCN) has annouced that Sophie Grégoire Trudeau has agreed to become the sponsor of HMCS Harry DeWolf, the lead ship in the RCN's upcoming class of Arctic and Offshore Patrol Ships. The appointment of a ship's sponsor is a long and storied naval tradition. The function of a sponsor […]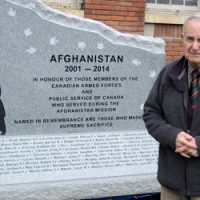 Brigadier General (ret'd) Larry Gollner chair of the Greater Vicotria Afghanistan Memorial Society (GVAMS) addresses a gathering after unveiling a new monument commemorating the service of 40,000 civilians and military who served in Afghanistan.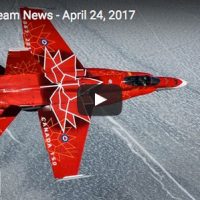 In this episode, we show you the Royal Canadian Air Force's newly designed Canada 150 CF-18 Hornet, see how training is progressing for the athletes of the 2017 Invictus Games, and learn about Canada's longstanding participation in Operation CALUMET.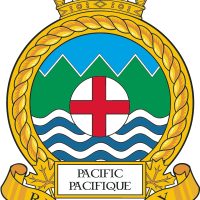 Peter Mallett, Staff Writer ~ The creation of a new navy occupation has led to a fresh training program that will launch at Naval Fleet School (Pacific) in May. Approximately 1,500 Regular Force marine engineers, electrical technicians, and hull technicians, as well as Naval Reservist Marine Engineering Systems Operators from across the country have been […]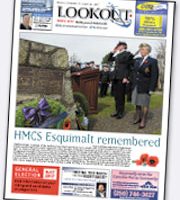 Click issue cover to download the PDF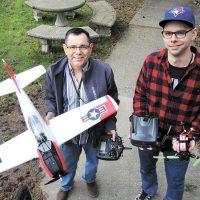 Peter Mallett, Staff Writer ~ A dream of forming a radio-controlled flying club for military personnel and DND civilians is on the verge of taking flight. Model airplane enthusiast PO1 Corey Howe and his co-worker PO2 Aaron Murray, who flies quadcopters, have 15 potential members, but are looking for more interest from the defence community […]