Author Archive for Lookout
The Lookout Newspaper can trace its history back to April 1943 when CFB Esquimalt's first newspaper was published. Since then, Lookout has grown into the award winning source for Pacific Navy News. Leading the way towards interactive social media reach, we are a community resource newspaper growing a world wide audience.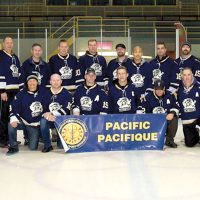 Peter Mallett, Staff Writer ~ The Men's Senior Tritons hockey team are putting on hold any grandiose dreams of national home-ice hockey glory, at least for now. In order to qualify for the Canadian Armed Forces Oldtimers Hockey Championship, to be held at CFB Esquimalt March 6 to 10, the Tritons will first need to […]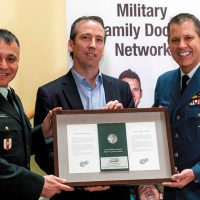 Rachel Lallouz, Staff Writer ~ Calian Health, a national healthcare services company and Canadian military healthcare provider for over 10 years under the HSSC contract, announced the launch of its Military Family Doctor Network Jan. 20. The company collaborated with Military Family Services to develop the program, which aims to improve access to family physicians […]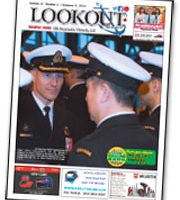 Download the PDF or view the E-reader version online.
Rachel Lallouz, Staff Writer ~ Family members of Canadian Armed Forces (CAF) personnel and veterans can now make use of DFIT.ca For Families. It is a newly opened portal on the DFIT website that provides access to fitness and health programming previously only available to serving members. "Supporting the culture of fitness in the CAF […]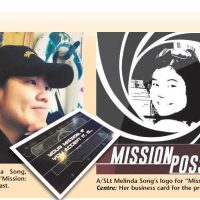 Rachel Lallouz, Staff Writer ~ Four weeks ago, a close friend of Acting Sub-Lieutenant Melinda Song, 27, encouraged the podcast-lover to go on air. Fast forward to now, that idea has turned into a reality. A/SLt Song has developed a logo and podcast website, and has recorded 15 podcasts to be uploaded on her website, […]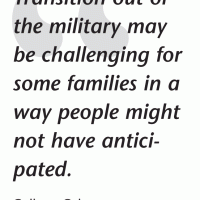 Rachel Lallouz, Staff Writer ~ Military members who are medically releasing, and in need of support for themselves and their families in the transition to civilian life, can now turn to the Military Family Resource Centre (MFRC) for assistance. The recently launched Veterans Family Program is a four-year pilot project that extends the services of […]
Peter Mallett, Staff Writer ~ Hudson Mack, best known as the face of TV news on Vancouver Island, has released his autobiography Unsinkable Anchor. The new book fills the void for those missing the news anchor on the nightly news cast. Released Oct. 3, 2015, by Harbour Publishing, Unsinkable Anchor traces the steps of the […]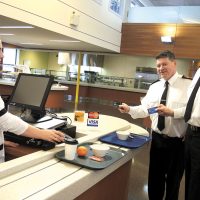 Rachel Lallouz, Staff Writer ~ By the end of February, galleys at Nelles, the Wardroom, Venture, and at the Damage Control School will offer a full range of payment options including cash, reloadable   pay-as-you-go cards, and at last – debit and credit cards. This latest customer service improvement at Base Food Services offers the convenience […]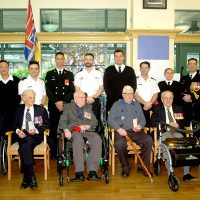 Peter Mallett, Staff Writer ~ Six Second World War veterans were awarded one of France's highest awards – the French Legion of Honour on Jan. 21. At the Veterans Memorial Lodge at Broadmead, in a standing room only gathering, Jack Porter, 92, Bill Capek, 93, Ken Parton, 93, Geoff Lesueur, 92, Philip Jeffrey, 94, and […]