Author Archive for Lookout
The Lookout Newspaper can trace its history back to April 1943 when CFB Esquimalt's first newspaper was published. Since then, Lookout has grown into the award winning source for Pacific Navy News. Leading the way towards interactive social media reach, we are a community resource newspaper growing a world wide audience.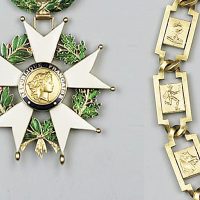 Since 2014 the Government of France has been awarding their highest medal, the Legion of Honour, to Canadian veterans that participated in the liberation of France in 1944. Many veterans have now received this great honour; however, many veterans may not even know it's available. The Legion of Honour is a significant official medal equal […]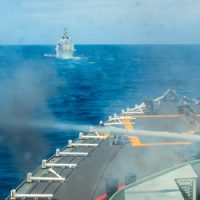 HMCS Winnipeg sails behind HMCS Ottawa as it fires its 57mm gun as part of a firing exercise during Poseidon Cutlass, Mar. 17.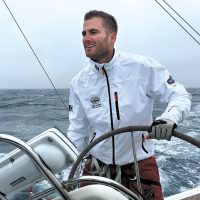 Ryan Melanson, Trident Staff ~ Being out at sea in HMCS Charlottetown is normally easy-peasy for LS Spencer Baldwin. But change out the warship for a racing sailboat, and then add 40-knot winds and a shorthanded crew to the mix, and easy-peasy is gone with the wind. That was the case last summer when LS […]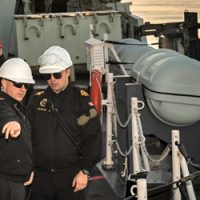 Crewmembers onboard HMCS Winnipeg discuss the refuelling at sea procedure, Mar. 9.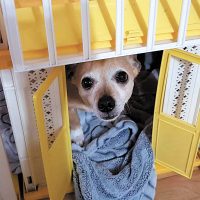 Peter Mallett, Staff Writer ~ A Canadian Armed Forces member who spends her spare time caring for abandoned dogs at her Shawnigan Lake home has been told she has to move. The homeowner is putting the house up for sale and Petty Officer First Class (PO1) Alana Power and her dogs have to be out […]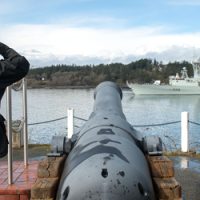 Rear-Admiral Art McDonald and Chief Petty Officer First Class Gilles Grégoire salute HMCS Winnipeg as she departs for Poseidon Cutlass, Mar. 6.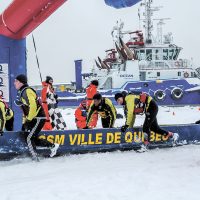 Ryan Melanson, Trident Staff ~ A team of daring sailors from HMCS Ville de Québec recently competed in what is becoming an annual event for the ship, the Carnaval de Québec Ice Canoe Race. The unique event sees up to 40 teams of five traverse nearly four kilometres of the frozen Saint Lawrence River in […]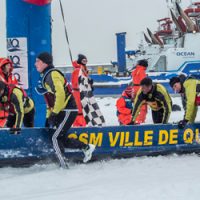 Members of HMCS Ville de Québec's ice canoe-racing team approach the finish line at the Québec Carnival Ice canoe race, Feb. 5.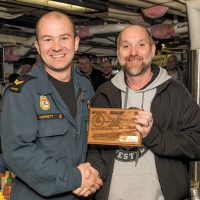 Ryan Melanson, Trident Staff ~ As the final crew of HMCS Athabaskan prepared to say goodbye to the storied ship, they took it out for a final day sail from Halifax Harbour with more than 100 special guests. Retired sailors, former personnel, and even a few former Commanding Officers took advantage of the Royal Canadian […]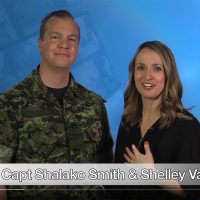 This week's Defence Team News: Ex Southern Breeze, the Canada Army Run, and recognizing Defence Team GCWCC Recognition Award recipients.