Author Archive for Lookout
The Lookout Newspaper can trace its history back to April 1943 when CFB Esquimalt's first newspaper was published. Since then, Lookout has grown into the award winning source for Pacific Navy News. Leading the way towards interactive social media reach, we are a community resource newspaper growing a world wide audience.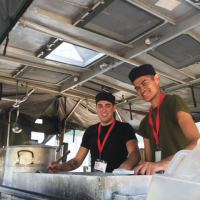 They cooked enough food to feed an army and now members of the Canadian Armed Forces (CAF) are receiving a heartfelt salute from the 2015 B.C. Elders Gathering. "The support of the Canadian Forces at our event was both inspiring and encouraging," said Mavis Underwood of the Elders Gathering Planning Committee and elder with the […]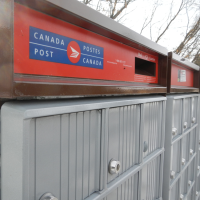 By the end of 2015, Canada Post anticipates that Residential Housing Units (RHU) associated with CFB Esquimalt will be converted from the individual mailing system to community mailbox delivery. Andrew Graves, an advisor for Canada Post's Communication Services, says the conversion is a result of newly emerging trends in the mailing needs of Canadian households. […]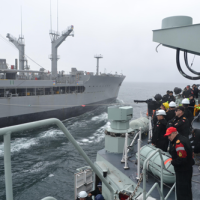 To prepare HMCS Vancouver for its ongoing Replenishment at Sea (RAS) operations with the Chilean Navy, the Commander of Sea Training (Pacific), Cdr Chris Peschke, and a team of eight instructors have designed and implemented at-sea training for participating sailors. "We use the expression 'showing people what right looks like' to explain how we take […]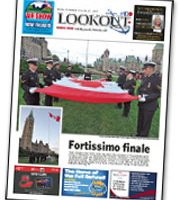 Download the PDF or view the E-reader version online.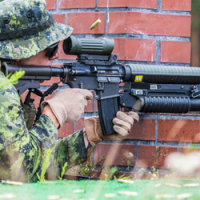 A Land Task Force member practices shooting a C7 rifle at the range in Zaworske, Poland on July 21, 2015 during Operation REASSURANCE.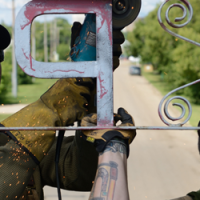 Cpl Dancer (left) & MCpl Blount (right), both of 1st Battalion Princess Patricia's Canadian Light Infantry and the Immediate Response Unit (West), repair the sign to Exhibition Park in Prince Albert, Saskatchewan on July 19, 2015.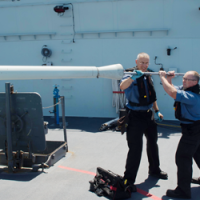 Weapon Engineering Technicians aboard Her Majesty's Canadian Ship WINNIPEG conduct routine maintenance to the Bofors 57mm gun after a firing exercise during Operation REASSURANCE on July 9, 2015.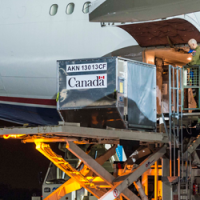 A cargo container is loaded onto a CC-150 Polaris (Airbus A-310) at Poznań–Ławica Henryk Wieniawski Airport on July 15, 2015 during Operation Reassurance.
A CH-146 Griffon helicopter from 408 Tactical Helicopter Squadron lands near Forward Operating Base (FOB) Victoria in north Saskatchewan during OP LENTUS 15-02 on July 17, 2015.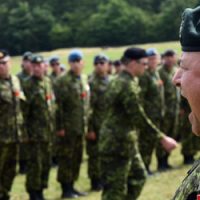 Canadian Armed Forces Joint Task Force Nijmegen 2015 contingent RSM Chief Warrant Officer Luc Moreau calls the contingent to "eyes front" during a parade at the Canadian National Vimy Memorial in France on July 18.