Author Archive for Lookout
The Lookout Newspaper can trace its history back to April 1943 when CFB Esquimalt's first newspaper was published. Since then, Lookout has grown into the award winning source for Pacific Navy News. Leading the way towards interactive social media reach, we are a community resource newspaper growing a world wide audience.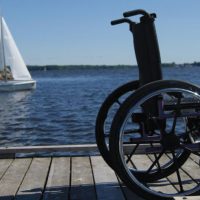 A team of volunteers are getting set to huff, puff, and put some wind into the sails of this year's Mobility Cup. The Canadian Forces Sailing Association (CFSA) located at Munroe Head on the north side of Esquimalt Harbour is host to the 24th annual edition of Canada's international regatta for sailors with disabilities, Sept. […]
So far, Second World War veteran Rudi Hoenson has given away $4 million of his fortune, but says his latest donation may be his most meaningful. Earlier this month the 92-year-old Victoria philanthropist, and atomic bomb survivor, announced he would match donations of up to $200,000 to help cover the costs of new overhead lifts […]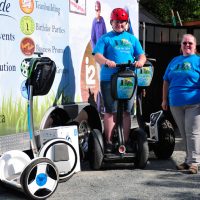 Want to get to from point A to B quickly, in style, off road, and use green transportation? Segways are the total solution. Not sure what a Segway is? No worries, vendor Ride the Glide – Segway Tours and Events, the self-balancing specialists, will be showcasing the personal transporters at the Sept. 17 CFB Esquimalt […]
Pte. Austin Silva of The Lorne Scots  maintains security behind a C-6 machine gun at a defensive position during Exercise STALWART GUARDIAN on August 24, 2015 at Garrison Petawawa, Ontario.
A CH-124 Sea King Helicopter from HMCS WINNIPEG prepares to land on Spanish Ship SANTA MARIA for a medical evacuation during OP REASSURANCE.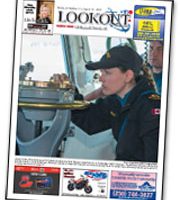 Download the PDF or view the E-reader version online.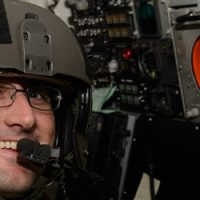 A CH-124 Sea King Helicopter Airborne Electronics Sensor Operator from HMCS WINNIPEG performs in-flight checks while on OP REASSURANCE in the Mediterranean Sea on August 13, 2015.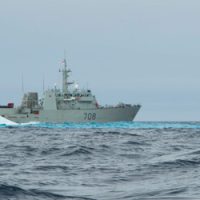 Her Majesty's Canadian Ship MONCTON passes an iceberg in the Arctic Ocean during Operation QIMMIQ on August 19, 2015.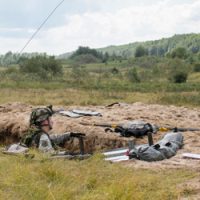 Members of the Canadian Army Reserve from 4th CAN-DIV and members from "B Coy", 2nd Battalion, 121st Infantry, 48th Brigade of the Georgia National Guard build a trench during EX STALWART GUARDIAN,  Petawawa, Ontario.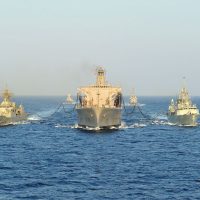 Preparation is the key to operational excellence. Sailors devote countless hours to sharpening their skills in order to maintain readiness throughout the fleet. As the Royal Canadian Navy (RCN) continues its high pace of operations and prepares to receive the future fleet, it is vital this readiness is maintained through training of its sailors. Since […]