Author Archive for Lookout
The Lookout Newspaper can trace its history back to April 1943 when CFB Esquimalt's first newspaper was published. Since then, Lookout has grown into the award winning source for Pacific Navy News. Leading the way towards interactive social media reach, we are a community resource newspaper growing a world wide audience.
Carrie Stefanson ~ Canada doesn't have military hospitals, so it's important for military doctors to see injuries typical of the battlefield. The Canadian Forces Trauma training program began about 20 years ago, and is instrumental in keeping Canada's military medical personnel trained in advanced trauma care so they can deploy when needed. Major Philip Dawe […]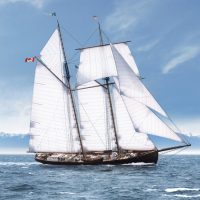 Peter Mallett, Staff Writer ~ In an effort to bolster the reach of its youth sail training vessels, the Sail and Life Training Society (SALTS) plans to add a new schooner to its fleet. The Victoria-based charity recently named its planned third vessel 'Leonora' and intends the new ship to join its existing tall ships, Pacific […]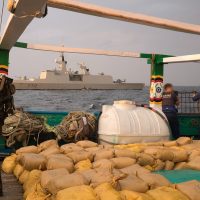 Lt(N) Tony Wright, CTF 150 Public Affairs Officer ~ In a little over a week, Combined Task Force 150 (CTF 150), led by Australia with a staff of Australians, Canadians, and New Zealanders, have conducted a pair of successful boardings netting almost 3.6 metric tonnes of narcotics whose proceeds would have otherwise made their way into […]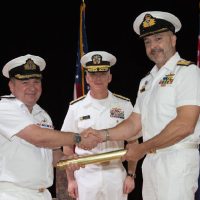 Lt(N) Tony Wright, CTF 150 Public Affairs Officer ~ In December, Commodore (CDRE) Ray Leggatt assumed command of Combined Task Force 150 (CTF 150) in a ceremony held at Combined Maritime Forces (CMF) Headquarters in Manama, Bahrain. CDRE Leggatt's team, comprised of members of the Royal Australian (RAN), Royal Canadian (RCN), and Royal New Zealand (RNZN) […]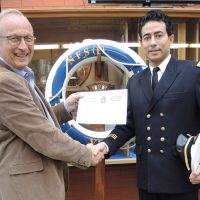 Peter Mallett, Staff Writer ~ A naval officer from Tunisia recently became the first international participant to enrol and graduate from Naval Fleet School Pacific's Command Development Course (CDC). Just ahead of the holiday break course instructor Captain (ret'd) Kevin Greenwood of the Naval Training Development Centre (NTDC) (Pacific) presented Tunisian naval officer Lieutenant (Navy) Khayri Bouzaiene […]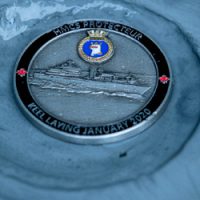 January 16, 2020 was a momentous day for the Royal Canadian Navy when a keel-laying ceremony was held for the future HMCS Protecteur, the first of two Joint Support Ships (JSS) being built at Vancouver shipyards.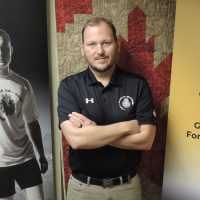 Peter Mallett, Staff Writer ~ If you are an injured veteran or military member looking to improve your level of physical fitness and activity, the director of the new Soldier On regional office wants to hear from you. The mandate of the Canadian Forces Morale and Welfare Services (CFMWS) program is to provide resources and opportunities […]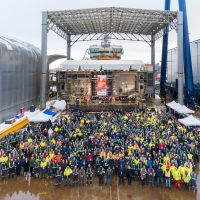 A/SLt Michelle Scott ~ January 16, 2020 was a momentous day for the Royal Canadian Navy when a keel-laying ceremony was held for the future HMCS Protecteur, the first of two Joint Support Ships (JSS) being built at Vancouver shipyards. A keel laying event represents a significant milestone in the construction of a ship as […]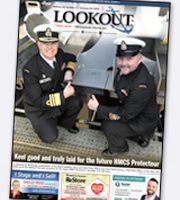 Click issue cover to download the PDF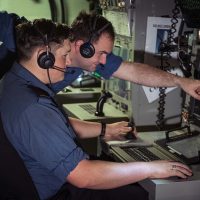 Captain Jenn Jackson, HMCS Ottawa PAO ~ Located two decks below the bridge of HMCS Ottawa, in a room with restricted access to maintain security of the information contained within, is the Operations Room – the central hub of the ship. Due to the need to maintain operational security, the Operations Room (Ops Room) is cloaked […]