Author Archive for Lookout
The Lookout Newspaper can trace its history back to April 1943 when CFB Esquimalt's first newspaper was published. Since then, Lookout has grown into the award winning source for Pacific Navy News. Leading the way towards interactive social media reach, we are a community resource newspaper growing a world wide audience.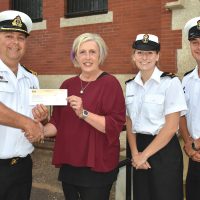 LS Sydney Huyghe, HMCS Brandon ~ Far from a traditional port visit, sailors from HMCS Brandon travelled to the middle of Canada to visit their namesake city in late September. The journey was made by Brandon's Commanding Officer, LCdr Collin Forsberg, as well as MS Donald Merlo and LS Sydney Huyghe (a native of Manitoba). […]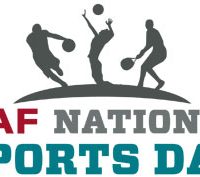 Peter Mallett, Staff Writer ~ Athletes of all levels at CFB Esquimalt are gearing up for Canadian Armed Forces Sports Day. On Oct. 20, the Canadian military's annual celebration of all things sport happens at bases across the country and around the world. The purpose of CAF Sports Day has little to do with wins […]
This Public Affairs officer tells us how life within the CAF is life changing. LCdr Williamson's career spans more than twenty years.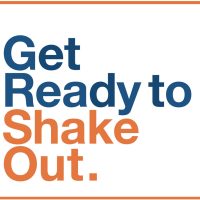 On Oct. 19 at 10:19 a.m. CFB Esquimalt will take part in the 2017 BC Shakeout, a province-wide earthquake drill. The goal of the drill is to improve awareness and preparedness for major earthquakes. It encourages everyone to be better prepared on what to do before, during and after an earthquake. Vancouver Island sits next […]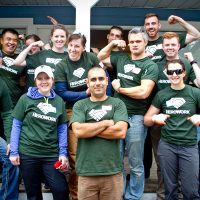 Peter Mallett, Staff Writer ~ For three weekends this fall sailors from HMCS Calgary and volunteers from Boomer's Legacy Foundation gave up their personal time and transformed themselves into heroes. Approximately 20 sailors from the warship and others recruited by the Canadian Forces Morale and Welfare Services (CFMWS) charitable fund grabbed their steel toed boots […]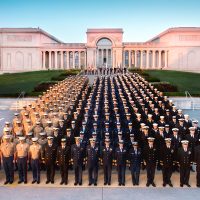 Lt(N) Ellie Aminaie, HMCS Winnipeg ~ Last week, HMCS Winnipeg attended Fleet Week in San Francisco, California. This six-day event was filled with activities and community relations events with Winnipeg actively participating in numerous engagements. Winnipeg also supported the Canadian Leaders at Sea (CLAS) program, where 23 community leaders, members of parliament and entrepreneurs sailed […]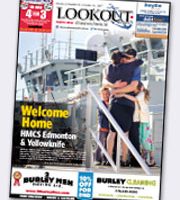 Click issue cover to download the PDF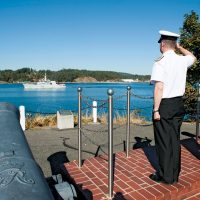 HMCS Nanaimo left CFB Esquimalt on Sept. 28 to deploy on Operation Caribbe, Canada's contribution to the campaign against criminal organizations in the Caribbean Sea and eastern Pacific Ocean. Nanaimo will conduct Intermediate Single Ship Readiness Training on its way to San Diego before embarking a U.S. Coast Guard Law Enforcement Detachment and beginning operational […]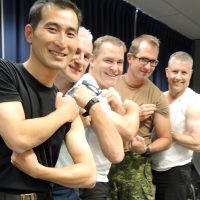 Canadian Forces Health Services Centre (Pacific) kicked off their annual Flu Shot Campaign for military personnel at the base by hosting a flu shot clinic at Maritime Forces Pacific (MARPAC) headquarters in Dockyard on Oct. 4. Flu shots are not mandatory but highly encouraged for all members of the military. For more information about future […]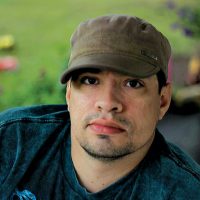 Peter Mallett, Staff Writer ~ A 13-year veteran of the Royal Canadian Navy has made an unconventional transition to the civilian work force, trading in the screens of a Naval Electronics Sensor Operator for a film director's chair. With his first film selected for screening in the upcoming New West Film Festival in Vancouver, it […]