Author Archive for Lookout
The Lookout Newspaper can trace its history back to April 1943 when CFB Esquimalt's first newspaper was published. Since then, Lookout has grown into the award winning source for Pacific Navy News. Leading the way towards interactive social media reach, we are a community resource newspaper growing a world wide audience.
Peter Mallett, Staff Writer ~ A full-time reservist from Victoria is the winner of this year's Rim of the Pacific (RIMPAC) logo design contest. Corporal Elizabeth Sleen, who works as a detachment clerk for the Canadian Armed Forces Recruiting Centre in Victoria, created the winning design for the world's largest maritime exercise. She entered the contest […]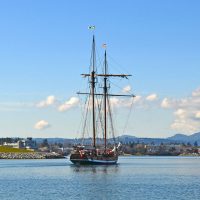 Peter Mallett, Staff Writer ~ Cadets from across Canada embarked on a sailing adventure aboard two tall ships of the Sail and Life Training Society (SALTS) earlier this month. Fifty-seven Royal Canadian Sea Cadets returned from their five-day voyage in and around the Southern Gulf Islands on March 13. Each year the Victoria-based SALTS program reaches […]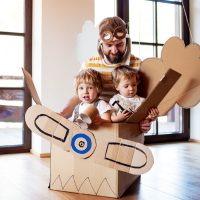 Peter Mallett, Staff Writer ~ Personnel Support Programs (PSP) staff continue to get creative in supporting the defence community during this tough time. The recreation department has launched an interactive Facebook photo contest with the winner receiving a free children's birthday party once the Colwood Activity Centre re-opens. The prize is valued at $185; the contest […]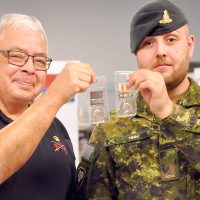 Jules Xavier, Shilo Stag It wasn't Christmas, but Royal Canadian Artillery (RCA) Museum director Andrew Oakden received a special gift: medals once worn by legendary artillery officer Major-General Tom Strange. The medals, one awarded to MGen Strange for his role in the Northwest Rebellion and the other for service in India, cost more than $50,000. They […]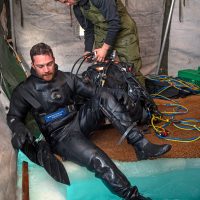 Lt(N) Éliane Trahan, Dive Task Force Public Affairs Officer Operation Nanook takes place each year across the Yukon, the Northwest Territories, Nunavut, and Labrador. It features up to five deployments throughout the year. One of these deployments was Operation Nanook-Nunalivut in Rankin Inlet, Nunavut, which involved the Dive Task Force, from March 2 to 17 with […]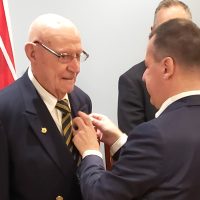 ~ Peter Mallett, Staff Writer Personnel from Canada's navy and army helped make 95-year-old Legion of Honour award recipient Ron Bath's big moment in the spotlight a little bit brighter. The retired Able Seaman and resident of Graystone Manor in Maple Ridge, B.C., was part of the Allies' D-Day landings as a member of the Royal […]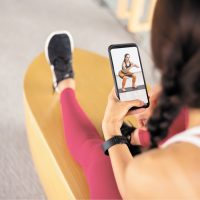 ~ Peter Mallett, Staff Writer Stay fit while at home. That's what CFB Esquimalt Personnel Support Programs (PSP) staff are encouraging people to do during this difficult time. Being active raises endorphins and helps curb the anxiety many people are feeling. For military members, it's an important piece in their job performance. Last Friday, the fitness […]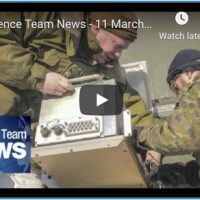 News on Exercise Arctic Edge and International Women's Day March 8.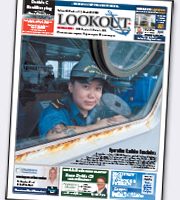 Click issue cover to download the PDF
Capt Jeff Manney, 39 CBG Public Affairs ~ Women thinking about joining Canada's military had a chance to size up its FORCE test, thanks to an initiative that tied into International Women's Day. A team from Canadian Forces Recruiting Centre Detachment Victoria administered the FORCE test to curious members of the public at the Ashton Armoury […]