Author Archive for Lookout
The Lookout Newspaper can trace its history back to April 1943 when CFB Esquimalt's first newspaper was published. Since then, Lookout has grown into the award winning source for Pacific Navy News. Leading the way towards interactive social media reach, we are a community resource newspaper growing a world wide audience.
The 7th annual UrbaCity Challenge just might be the most fun you can have supporting a charity. On Sunday, Sept. 24, hundreds of racers will take on amazing Challenge Stations that test brain and body, in a wild downtown Victoria adventure race. But before race day, the first challenge for all competitors is to fundraise […]
Last Wednesday, current and past military members converged on the B.C. Legislative Lawn to honour and remember Canada's Peacekeepers.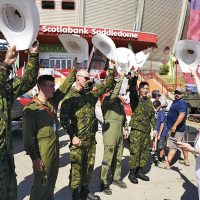 Ashley Materi, 3rd Canadian Division, Public Affairs ~ From July 7 to 16, visitors from around the world flocked to Calgary for "The Greatest Outdoor Show on Earth." The Calgary Stampede provided the perfect opportunity for Canadian Armed Forces (CAF) members to interact with the public and demonstrate the skills and equipment used by sailors, […]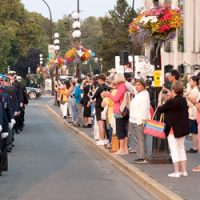 Cdr Jeanne Lessard (right), Base Administration Officer, salutes current and past military members during the National Peacekeepers' Day parade, Aug. 9.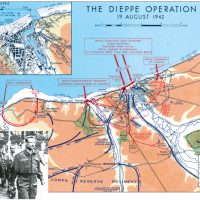 PO2 Katrina Bligh, Naden Band ~ As Aug. 19 approaches, Canadians from all walks of life will remember the sacrifices soldiers made in the face of insurmountable challenges 75 years ago. The Naden Band of the Royal Canadian Navy will represent the Royal Canadian Navy at four 75th Anniversary ceremonies held in Dieppe, Puys and […]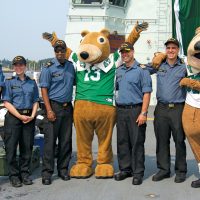 Peter Mallett, Staff Writer ~ Gainer The Gopher, the official mascot of the Saskatchewan Roughriders, made the successful jump from football field to frigate, spending a day with sailors aboard HMCS Regina. The furry ground squirrel was accompanied on Sunday Aug. 6 by Roughriders President and Chief Executive Officer Craig Reynolds and two staff. "We […]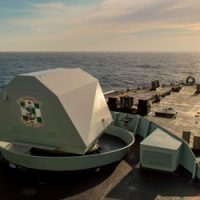 HMCS Charlottetown meets the sunrise at sea while crossing the Atlantic Ocean to embark on her mission during OpREASSURANCE, Aug. 10.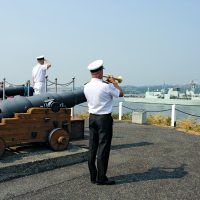 Peter Mallett, Staff Writer ~ The return of HMC Ships Ottawa and Winnipeg last Tuesday, after five months away, featured an emotional first kiss and two surprise wedding proposals. First down the gangplank of Ottawa was Sub-Lieutenant Kassandra O'Rourke, straight into the arms of her partner of seven years Eleni Holmes. "I missed everything about […]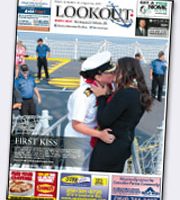 Click issue cover to download the PDF