Author Archive for Lookout
The Lookout Newspaper can trace its history back to April 1943 when CFB Esquimalt's first newspaper was published. Since then, Lookout has grown into the award winning source for Pacific Navy News. Leading the way towards interactive social media reach, we are a community resource newspaper growing a world wide audience.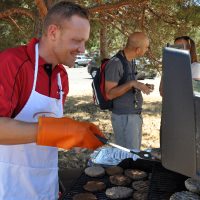 NCdt S.L. Delaney – MARPAC PA Office How can SISIP Financial reach more members and help them through financial issues? Shannon Childs, Financial Services Coordinator, determined the answer is food and fun. On Wednesday, July 11, SISIP Financial hosted a client appreciation barbecue at the Naden field and invited participants to join in a full-sized version […]
We're our own worst enemy! SLt M.X. Déry – Contributor In this series of commentaries on bicycle safety, I want to address issues that cyclists face every day from motorists, pedestrians and even other cyclists. Most of what I will write about has happened to me personally and are things that constantly grind my gears. I'll […]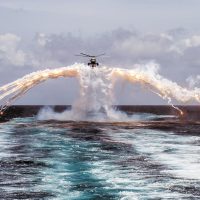 LCol Travis Chapman – 443 (MH) Squadron Commanding Officer Designed in the late 1950s and procured by Canada through a dynamic acquisition program in the early 1960s, the CH124 Sea King helicopter has served Canadians with distinction since May 24, 1963.  Such longevity, combined with avionics and mission system upgrades and the utility of a […]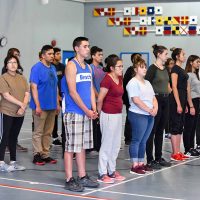 Candidates for Raven Basic Military Qualification wait for the Swearing-In Ceremony at the Naval Officer Training Centre, July 5. The six-week Raven Aboriginal Youth Employment Program is an outreach program designed to build bridges into the Aboriginal communities in Canada, and to make Aboriginal youth aware of potential military or civilian careers with the Department […]
OS Cedrick Delisle – Contributor I decided to join the Royal Canadian Navy (RCN) a little over a year ago. I did so out of a desire to find a new work environment where collaboration, teamwork, learning and healthy living were at the forefront. A year later, I am still baffled by the vast amount […]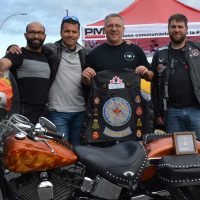 SLt Louis-Pierre Gosselin – Base PA OJT When Joe Lescene, a long-time supporter of the Military Police National Motorcycle Relay, died in a tragic accident last year, his friends made sure his legacy – and his bike – were honoured in the annual relay. The former Petty Officer Second Class died after he fell from a […]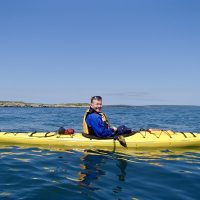 Peter Mallett – Staff Writer A senior commander with the Canadian Submarine Force will fulfill his dream this summer of paddling the waters of the far north's South Nahanni River. Commander Mike Mangin, Deputy Commander Operations of the Canadian Submarine Force, will be part of Outward Bound Canada's 10-day canoe expedition on the scenic, but fast-moving […]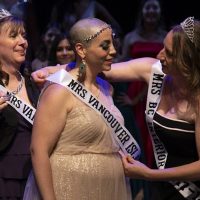 SLt M.X. Déry – MARPAC PA For the second year in a row, Mrs. Vancouver Island BC has been won by a military spouse. On July 2, Jane Vermeulen, Mrs. Vancouver Island BC 2017 and wife of Lt(N) Miklos Kovacs, crowned her friend, Jenn Sheffield, as Mrs. Vancouver Island BC 2018. Vermeulen knows her friend will […]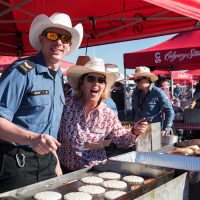 By Lt(N) Paul Pendergast – Maritime Forces Pacific PA Sailors from HMCS Calgary once again donned their Smithbilt hats at the 2018 Calgary Stampede. Twenty-eight Calgary sailors participated in the 10-day event as part of an annual namesake city visit and were joined by the National Band of the Naval Reserve, as well as personnel from the […]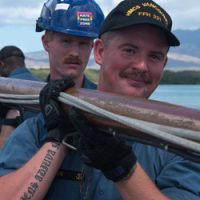 HMCS Vancouver crew at work during RIMPAC.