Author Archive for Lookout
The Lookout Newspaper can trace its history back to April 1943 when CFB Esquimalt's first newspaper was published. Since then, Lookout has grown into the award winning source for Pacific Navy News. Leading the way towards interactive social media reach, we are a community resource newspaper growing a world wide audience.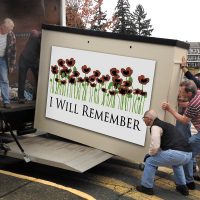 Peter Mallett, Staff Writer ~ It was a fight for its survival, but the HMCS Alberni Museum and Memorial (HAMM) received an 11th hour reprieve and found a new home in Courtenay just in time for Remembrance Day. The museum, dedicated to the sailors who served aboard the Royal Canadian Navy's flower-class corvettes during the […]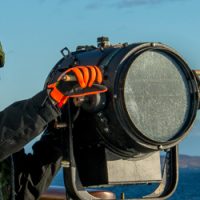 A Naval Communicator from HMCS Charlottetown uses signals to relay information while training during Exercise Joint Warrior, Oct. 12.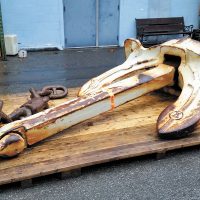 Peter Mallett, Staff Writer ~ The giant anchor that once rested on the ocean floor, securing HMCS Protecteur for the better part of five decades, has found a new home 1,045 metres above sea level in Alberta. It is being loaned by the Royal Canadian Navy (RCN) to the Naval Museum of Alberta. Plans are […]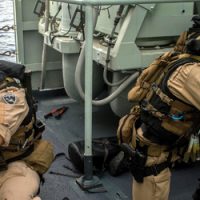 HMCS Charlottetown's Enhanced Naval Boarding Party (ENBP) conducts training exercises on board ship during Operation Reassurance on Sept. 21.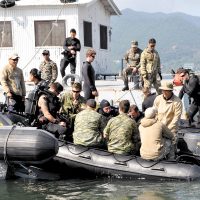 PARTICIPATING COUNTRIES REMEMBER THE FALLEN Capt Jenn Jackson, MARPAC PA Office ~ Senior representatives from Australia, Canada, Republic of Korea, New Zealand, Philippines, Thailand, United Kingdom and the United States took part in a memorial ceremony in Busan, Korea, Oct. 15  at the United Nations Memorial Cemetery in Korea to honour United Nations fallen soldiers […]
Lt(N) Paul Pendergast, MARPAC Public Affairs ~ Since departing its home port of Esquimalt in June, HMCS Vancouver has operated extensively throughout the Pacific region, including participation in large-scale multi-national exercises RIMPAC, held in July in the Hawaii area, and Kakadu, hosted by Australia in September. Two weeks into October the ship arrived in Singapore […]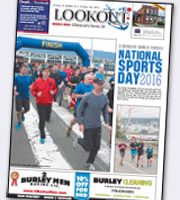 Click issue cover to download the PDF
On Oct. 21, Canadian Forces Morale and Welfare Services will hold the Sports Awards Ceremony in Ottawa. It is considered the highlight of the Canadian Armed Forces (CAF) sports year. Athletes, coaches and officials, serving and retired, are recognized for their outstanding athletic performances and remarkable contributions to sport. Selected members are also inducted into the […]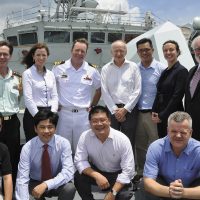 DND ~ HMCS Vancouver arrived in Singapore last week to conduct a goodwill visit as part of WestPloy 16. Vancouver's deployment is aimed at building strong ties between the Royal Canadian Navy (RCN) and the navies of Asia-Pacific countries while also promoting peace and security in the region. The ship is engaging in a variety […]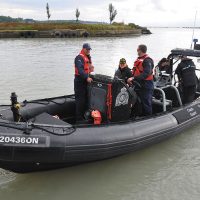 Lt(N) David Lewis, HMCS Prevost PAO ~ Seven Naval Reserve Divisions, four Army Reserve units, the Canadian Coast Guard, and the RCMP all came together on the first weekend of October for Exercise Erie Valour. The exercise is designed to simulate a joint task force and improve interoperability between government departments. The exercise ran from […]