Author Archive for Lookout
The Lookout Newspaper – Pacific Navy News An award-winning weekly publication, the Lookout Newspaper is the main source of news for CFB Esquimalt's military members, veterans, civilian employees and their families. Weekly circulation is 4,500 a week with an additional 1,600+ online.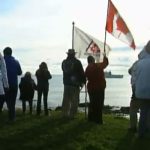 Military Family Resource Centre – CHEK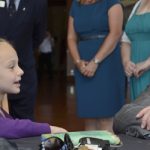 His Royal Highness Prince Edward speaks with Faye Bennekon during the Sept. 13 visit to Victoria. Faye's father, Beau, is a Boatswain currently at sea with HMCS Regina.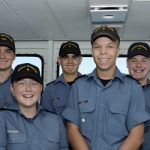 His Royal Highness Prince Edward stands with Sea Cadet recipients of the Duke of Edinburgh silver award along with Cmdre Bob Auchterlonie aboard Orca PCT Wolf during a royal visit to Victoria, Sept 13.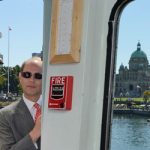 His Royal Highness Prince Edward speaks with Cmdre Bob Auchterlonie and Capt(N) Steve Waddell onboard Orca PCT Wolf during a Royal visit to Victoria Sept. 13.
Next time you're in the Esquimalt Branch of the Greater Victoria Public Library, keep an eye out for a piece of local military history. A new display details the life and career of Commander Rowland Bourke, a First World War Royal Navy Volunteer Reserve Officer, one of four naval Victoria Cross recipients, and a resident […]
After a highly successful eight-month deployment, HMCS Regina will arrive at CFB Esquimalt on the morning of Wednesday, Sept. 17. I wish to sincerely congratulate the entire crew aboard Regina for your outstanding work. I commend you for your flexibility and determination that made your contribution invaluable to Canada, the international community, and the people […]
Ever wondered why a red sky at night is a sailor's delight? One former HMCS Oriole Commanding Officer is looking to pass on the secret. Scott Crawshaw, who served as Oriole's Captain from 1999 to 2003, is hosting a Basic Weather Forecasting program Nov. 1, to teach civilian and military mariners the ins and outs […]
Download the PDF or view the E-reader version online. Download the Trade Show Suppliment here.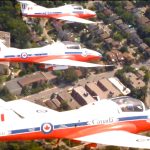 Snowbirds practice – amazing! The Snowbirds practice day in Toronto getting ready for the Canadian International Air Show!
Spanish naval vessel Almirante Juan de Borbon manoeuvres astern HMCS Toronto on its way to the Black Sea to partake in Exercise Sea Breeze on Sep. 6.