Author Archive for Lookout
The Lookout Newspaper can trace its history back to April 1943 when CFB Esquimalt's first newspaper was published. Since then, Lookout has grown into the award winning source for Pacific Navy News. Leading the way towards interactive social media reach, we are a community resource newspaper growing a world wide audience.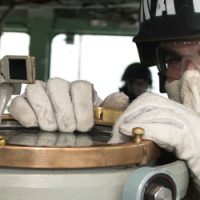 Lt(N) Alexandre Jean, Navigating Officer onboard HMCS St John's, takes a gyro reading during an exercise while the ship transits to participate in Operation Reassurance on Jan. 10.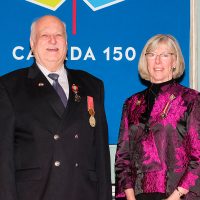 Peter Mallett, Staff Writer ~ MWO (Ret'd) Bart Armstrong was among 30 people from Vancouver Island and the Lower Mainland to be presented the Sovereign's Medal for Volunteers. Recipients were honoured in a Jan. 5 ceremony at Government House with LGov Judith Guichon presiding. The medal recognizes exceptional achievement by Canadian volunteers in a wide […]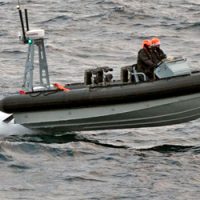 HMCS St John's crewmembers perform a maintenance run of the ship's rigid hulled inflatable boat as the ship transits to participate in Operation Reassurance on Jan. 10.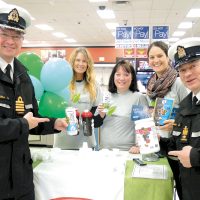 Peter Mallett, Staff Writer ~ A new food labelling initiative designed to assist Canadian Armed Forces personnel in making healthier food choices when shopping at CANEX stores across the country has been launched. Canada's military store teamed up with the Health Promotion wing of Personnel Support Programs (PSP) for the kickoff off its BeneFit program; […]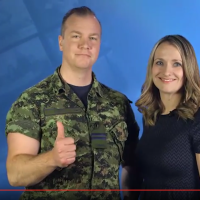 In this episode, retired Master Corporal Jody Mitic wants to hear about your military experiences, we recap Ex PALADIN RESPONSE, tell you about a recent CAF pension contribution rate increase, and update you on the first move to Carling Campus.
In this episode, we recognize two CAF members who were named in Canada's 100 Most Powerful Women of 2016, announce the NDWCC donation total for 2016, and we'll update you on how the Phoenix system could impact your T4.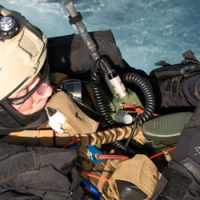 A member of the Maritime Tactical Operations Group repels off HMCS St John's as the ship transits across the Atlantic Ocean to participate in Operation Reassurance on Jan. 13.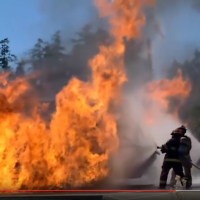 Today what we're going to be doing is simulating a helicopter crash.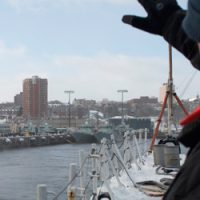 A crewmember waves goodbye as HMCS St John's departs CFB Halifax for Operation Reassurance Jan. 9.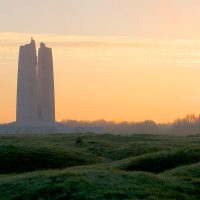 Veterans Affairs Canada ~ Canadians planning to travel to France to attend the Government of Canada commemorative ceremony marking the 100th anniversary of the First World War and the Battle of Vimy Ridge on April 9, at Canadian National Vimy Memorial must register online by Feb. 28.  Safety and security are paramount to this ceremony, […]