Author Archive for Lookout Production
The Lookout Newspaper can trace its history back to April 1943 when CFB Esquimalt's first newspaper was published. Since then, Lookout has grown into the award winning source for Pacific Navy News. Leading the way towards interactive social media reach, we are a community resource newspaper growing a world wide audience.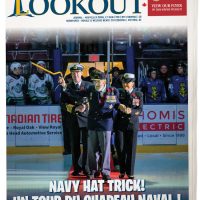 Lookout Navy Newspaper Volume 68, Issue 48, December 4, 2023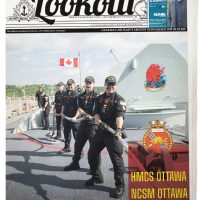 Issue 47 Lookout Navy Newspaper November 27, 2023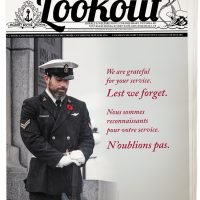 To view or download, click on links: ENGLISH or FRENCH.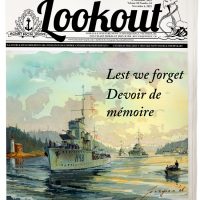 To view or download, click on links: ENGLISH or FRENCH.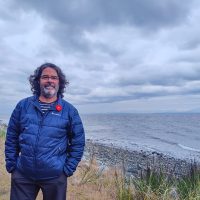 For some people, this red poppy means the above and significantly more, yet for others, perhaps it represents just a change of season.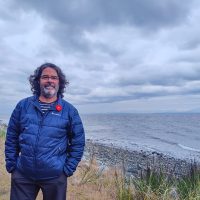 Heather CowleyAssistante administrative du commandant du QG des FMAR(P) — C'est une période spéciale de l'année ! Nous voyons de nombreuses personnes porter l'épinglette du coquelicot rouge du jour du Souvenir.  Quelle est la signification de cette fleur rouge ? Que symbolise-t-elle pour vous ? La marche de braves soldats ? Le poème "In Flanders […]
Remembrance Day Ceremonies around the Greater Victoria Region 2023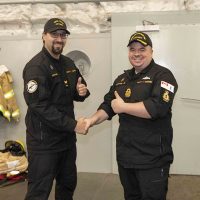 Le Caporal-chef St-Pierre travaille comme chef de quart principal au sein de l'unité de ravitaillement naval (NRU) Astérix, actuellement déployée dans la région de l'Asie-Pacifique dans le cadre de l'opération (Op) Projection.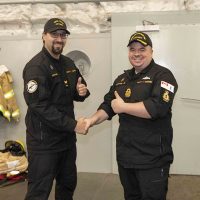 The award is commonly bestowed to junior-rank members who have gone above and beyond the call of duty. An internal Royal Canadian Navy (RCN) memo stated that S1 St-Pierre's diligence, hard work, and attention to detail had caught the attention of his supervisors, who named him for the award.
Mme Conway était l'une des 42 élèves sélectionnés pour participer au programme "Sailor for a Day", dirigé par les Forces maritimes du Pacifique (MARPAC). La visite présente les métiers et les possibilités de carrière dans la Marine royale canadienne (MRC) tout en permettant aux élèves de vivre des expériences pratiques.