All Entries Tagged With: "3 RCR"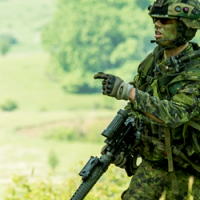 A member of 3 RCR shoulders the AT4, anti-armour weapon, during a patrol on Exercise SARMIS 15 in Cincu, Romania on May 20, 2015 during Operation Reassurance.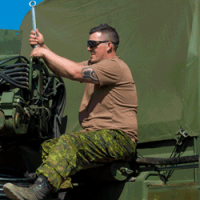 A vehicle technician from 3 RCR  performs daily maintenance on a maintenance recovery team vehicle's wench during Operation REASSURANCE in Poland on April 23, 2015.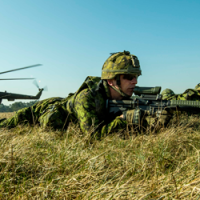 Members of 3rd Battalion, The Royal Canadian Regiment (3 RCR) practice cold load drills with the Polish military in Jaworze, Poland on March 17, 2015 as part of a partnership engagement.