All Entries Tagged With: "award"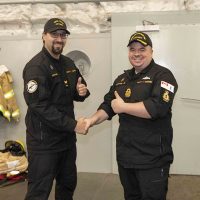 The award is commonly bestowed to junior-rank members who have gone above and beyond the call of duty. An internal Royal Canadian Navy (RCN) memo stated that S1 St-Pierre's diligence, hard work, and attention to detail had caught the attention of his supervisors, who named him for the award.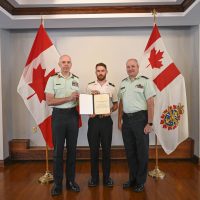 ailor First Class (S1) Charles Tucker received a Chief of Defence Staff Commendation and a BC Emergency Health Services Vital Link Award for saving the life of a former classmate.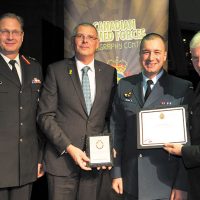 DND – Bravo Zulu to Master Corporal Michael Bastien, who goes above and beyond as an Imagery Technician at Maritime Forces Pacific. Thanks to his outstanding imagery and dedication to his trade, MCpl Bastien has won the inaugural Military Photographers Achievement Award in the Canadian Armed Forces Photo Contest. This new award recognizes the technical […]