All Entries Tagged With: "fallen soldier"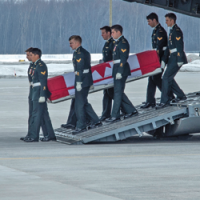 A Repatriation Ceremony is held at 8 Wing Canadian Forces Base Trenton for the return of fallen soldier Sergeant Andrew Joseph Doiron on March 10, 2015.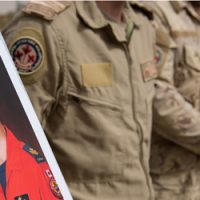 Air and ground crew members from Air Task Force – Iraq pause to observe two minutes of silence to honour of Sergeant Mark Salesse, a Search and Rescue Technician who was killed in a mountain training exercise in Banff, Alberta.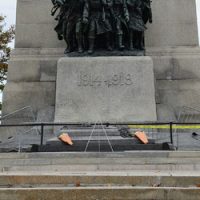 Canadian Armed Forces soldiers stand in front of the National War Memorial during the Commemoration event in Ottawa, ON on Oct. 23.