All Entries Tagged With: "Norway"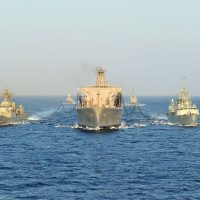 Preparation is the key to operational excellence. Sailors devote countless hours to sharpening their skills in order to maintain readiness throughout the fleet. As the Royal Canadian Navy (RCN) continues its high pace of operations and prepares to receive the future fleet, it is vital this readiness is maintained through training of its sailors. Since […]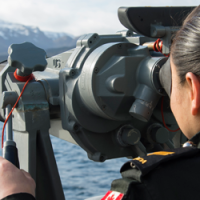 A member of Her Majesty's Canadian Ship FREDERICTON looks at the shoreline in Sognedjøen Fjord, Norway during OP REASSURANCE on May 8, 2015.