All Entries Tagged With: "op reassuance"
Combat Engineers from the DART team remove debris as part of route clearance for the village of Sankhu, Nepal, during Operation Renaissance.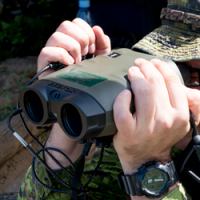 A Canadian soldier engages in Forward Observation Officer (FOO) training at Drawsko Pomorskie training area in Poland on May 6, 2015 during OP REASSURANCE.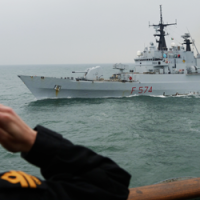 Sailors from Her Majesty's Canadian Ship Fredericton salute the Italian Ship Aliso as they pass by during Operation REASSURANCE on March 10, 2015.