All Entries Tagged With: "rcaf"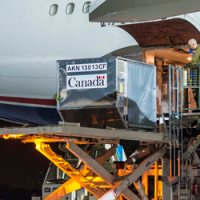 A cargo container is loaded onto a CC-150 Polaris (Airbus A-310) at Poznań–Ławica Henryk Wieniawski Airport on July 15, 2015 during Operation Reassurance.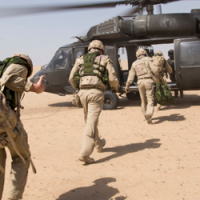 RCAF members of ATF-Iraq and several members of the coalition participate in the SHAMAL SERIALS, a combat search and rescue exercise held for personnel of the Middle East Stabilization Force, in a training area in Kuwait on March 16, 2015.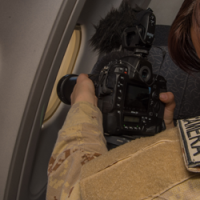 A Combat Camera Imagery Technician films the refueling of a CF-18 Hornet from a CC-150 Polaris during Operation IMPACT in Kuwait on February 4, 2015.