All Entries Tagged With: "ships"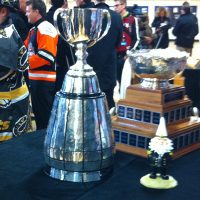 A/SLt Kyle Reed, MARPAC PA Office – As soon as HMC Ships Ottawa and Edmonton discovered their namesake city teams, the Ottawa RedBlacks and the Edmonton Eskimos, would be opponents for the 103rd Grey Cup, the rivalry erupted between the ships. In the days leading up to the big game, there was the expected banter […]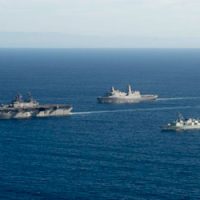 HMCS Vancouver sails alongside allies who took part in a Task Group Exercise hosted by the U.S. Navy's 3rd Fleet. The ship returned to home port last week.