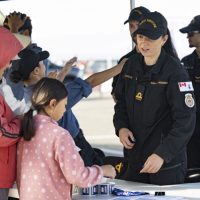 But HMCS Winnipeg, HMCS Yellowknife, and PCT Raven all basked in attention at the fourth iteration of Defence on the Dock on Sept. 17. The event invited the community to better understand what takes place at CFB Esquimalt.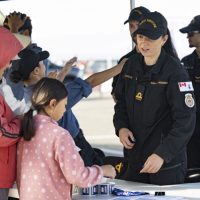 Mais le NCSM Winnipeg, le NCSM Yellowknife et le PCT Raven ont tous attiré l'attention lors de la quatrième édition de l'événement Défense sur le quai, le 17 septembre. L'événement invitait la communauté à mieux comprendre ce qui se passe à la BFC Esquimalt.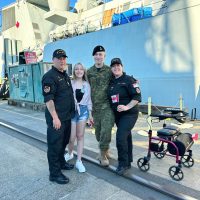 The last few weeks have marked a noteworthy occurrence as S1 Oulton, her husband, Petty Officer First Class (PO1) Jonathan McGregor and their son, Naval Cadet (NCdt) Jaiden Brown, each served simultaneously at CFB Esquimalt.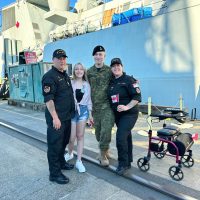 Les dernières semaines ont été marquées par un événement remarquable : la Matelot de première classe Oulton, son mari, le Maître de première classe (M 1) Jonathan McGregor, et leur fils, l'Aspirant de marie (Aspm) Jaiden Brown, ont tous servi simultanément à la BFC Esquimalt.