All Entries Tagged With: "Roller Derby"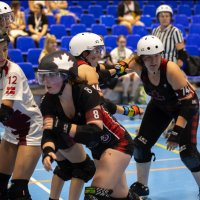 Morrell and her teammates compiled an overall record of five wins during the tournament. That included Canada's 340-67 win over Team World in the tournament's third-place match on July 30.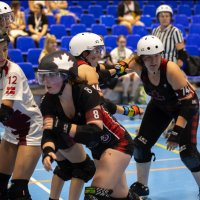 Pour Naomi Morrell, porter les couleurs de l'équipe canadienne à la Coupe du monde junior de Roller Derby 2023, en France, était déjà une grande affaire.
Le fait d'être nommée capitaine de l'équipe et de guider son équipe vers une médaille de bronze a été la cerise sur le gâteau pour cette jeune femme de 17 ans, qui se fait appeler " Scream Soda " en roller derby.
Peter Mallett, Staff Writer — Lacing up her roller skates and putting on a Team Canada jersey is a huge deal to Naomi Morrell. The 16-year-old is preparing to represent Canada at the 2023 Roller Derby Junior World Cup in France this July. "The idea of representing Canada hasn't quite set in yet, it feels too big […]