By Lookout Production on Aug 30, 2023 with Comments 0
Peter Mallett
Staff Writer
—
Suiting up for Team Canada at the 2023 Roller Derby Junior World Cup in France was already going to be a big deal for Naomi Morrell.
Being named Team Captain and guiding her team to a bronze medal was the icing on the cake for the 17-year-old, who goes by the roller derby alias 'Scream Soda'.
"The overall environment at the World Cup was one of passion and excitement, and the athletes who I teamed up with on the rink and the memories we shared will be a part of my life forever," said Morrell. "I had an incredible experience."
Morrell and her teammates compiled an overall record of five wins during the tournament. That included Canada's 340-67 win over Team World in the tournament's third-place match on July 30.
Morrell is the daughter of Master Sailor (MS) Clayton Morrell, an electrician currently posted to HMCS Vancouver. He was brimming with pride about Naomi and her team's performance in France.   
"I am very proud of my daughter for not only showing such excellent skill and presence of mind as a team member and captain, but as a competitor as well. She rallied her team when they were low and stepped back to let others shine instead of taking the limelight. She represented our country well, as did the entire team and coaching staff," he said. "I believe she was worthy to carry our flag into the opening ceremonies and I am a very lucky dad."
Morrell took to Roller Derby five years ago. Today she is also a member of the Rotten Apples, the junior team for Victoria's Eves of Destruction Roller Derby League.
The roller derby that Morrell plays is different from the more violent version made famous on television in the 1970s and 80s, which was played on an elevated track. Today, dangerous play is prohibited. The game consists of two teams of five skaters who compete on an oval, flat track wearing quad-style roller skates. One player on each team is designated as a jammer to lap opposing team members to score points. The other team members, pivots or blockers, work together to prevent the jammer from passing through.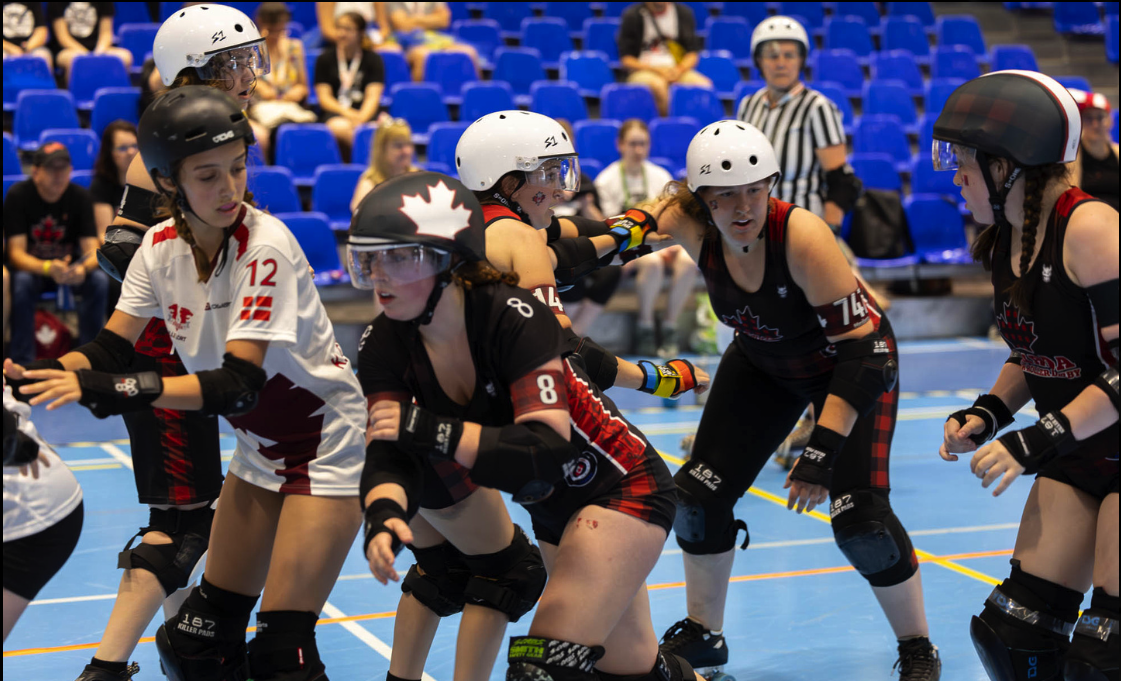 A few days before Team Canada's departure, Morrell's coaches named her one of two Team Captains for Team Canada Female. She says she and her teammates focused on promoting the spirit of sportsmanship and kindness they brought to the floor for every game.
"We may not have been number one in the tournament, but we were number one in the hearts of every team that we played against and every referee who officiated our matches," she said. "My coaches wanted us to show that graciousness, which is often prescribed to Canadians."
Following the World Cup, Naomi and her family headed to Paris for six days of sightseeing, where they also celebrated her 17th birthday.
Filed Under: Top Stories
Comments (0)