By Lookout Production on Sep 25, 2022 with Comments 0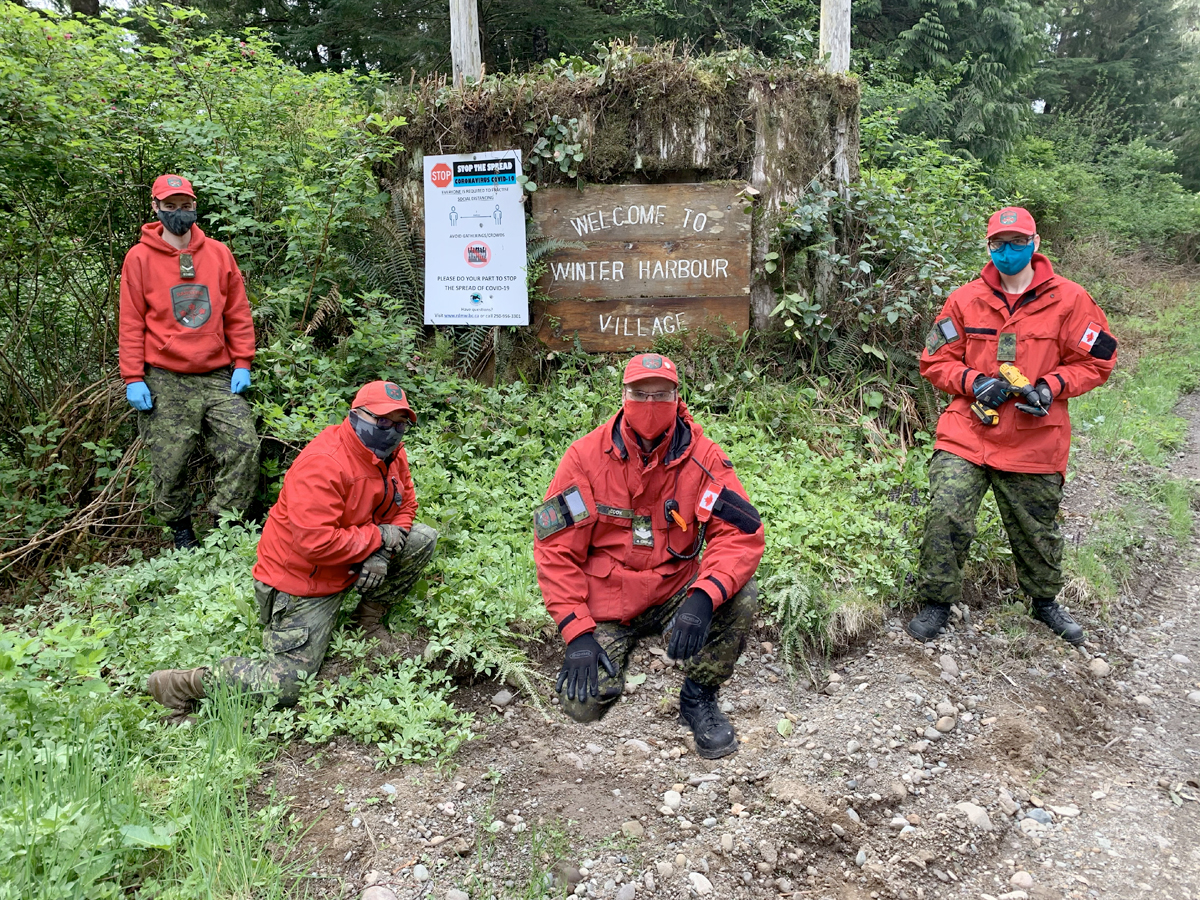 Captain Natasha Tersigni, 
4th Canadian Ranger Patrol Group
—
The 4th Canadian Ranger Patrol Group (4 CRPG) was awarded the Canadian Forces Unit Commendation on Sept. 1 for exceptional efforts and dedication, in support of Operation Laser, the Canadian Armed Forces (CAF) response to the COVID-19 pandemic.
"4 CRPG is proud that our members were ready and able to respond to the needs of fellow Canadians during Operation Laser," said Lieutenant-Colonel Jean-Pascal Roy, CRPG Commanding Officer. "This commendation is a reflection of every member in our unit and their continued dedication and commitment to serve our communities and the Canadian Armed Forces."
The Canadian Forces Unit Commendation is a group award that recognizes distinguished service by a military unit. It is awarded to any unit or sub-unit, composite formation or other military groups of the CAF,  or to any similar organization of a foreign armed force working with or in conjunction with the CAF, that has performed a deed or activity beyond normal duty.
From March 2020 to June 2021, Canadian Ranger Patrols across Western Canada provided humanitarian assistance and support to community officials during the fight against COVID-19.
"During this unprecedented pandemic, Canadian Ranger Patrols were able to provide unique on-the-ground support to communities when they needed it the most," Roy said.
Canadian Rangers worked hard to assist Canadians in need as part of the CAF's response to community requests for assistance through provincial authorities. This was a collaborative effort, and the Canadian Rangers operated closely with other Canadian Army units and municipal, provincial, and federal officials to support COVID-19 relief efforts.
4 CRPG's contribution to Operation Laser included activating several Canadian Ranger Patrols to support relief efforts in their communities.
To assist with situational awareness in many communities across Western Canada, one to two Canadian Rangers Patrols worked full-time as Community Liaison Officers conducting Sentinel tasks. These Canadian Rangers Patrols worked in British Columbia from Dec. 2020 to May 2021 (in Alberta, Saskatchewan, and Manitoba: Nov. 2020 to April 2021).
Operation Laser
Canadian Ranger Patrols that were deployed in support of Operation Laser include:
• Wollaston Lake
• Île-à-la-Crosse
• Fond-du-Lac
• Sandspit
• Port Clements
• Port Hardy
• Port McNeil
• Dease Lake
• Shamattawa
• Fort Nelson Canadian Ranger Patrols
Community Relief
Tasks that supported COVID-19 community relief efforts include:
• Harvesting, processing, and delivering firewood
• Setting up rooms and tents at the medical clinic
• Working with community members to provide traditional food to vulnerable residents
• Delivering care packages to those in lockdown
• Assisting with the community's COVID-19 emergency operations centre
Filed Under: Top Stories
Comments (0)