By Lookout Production on Aug 06, 2022 with Comments 0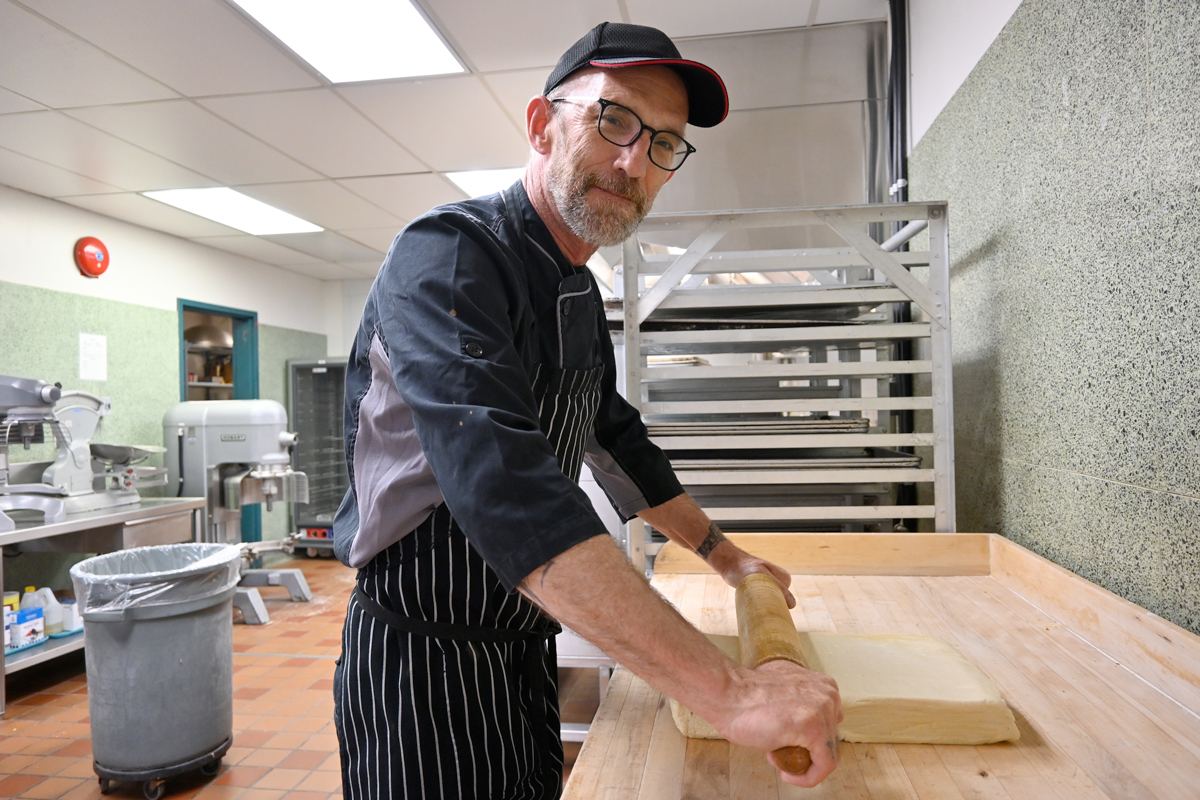 CFB Esquimalt Public Affairs
—
Dean Johnston is a retired military member and current baker at the Nelles Block galley. He has been a member of the Defence Team for 41 years.
What's an average day on the job?
A baker's day starts early – for me, typically around 0445, and ending at 1330. I need to get in early to ensure the muffins and scones are ready for breakfast. I also make about 300 to 500 servings of dessert each day. 
What's the most interesting thing that's happened recently while on the job?
Honestly, every day is a surprise. Working through the COVID-19 pandemic and having to deal with all the changes and public health measures was definitely a new experience. Sometimes staff can't come in, but regardless of how many people we have working on a given day, everything still needs to be done, so it can make for some hectic days – even more hectic than usual.
What's something about your job that you wish more people realized?
I think most people don't understand how hard the cooks work, because they just don't see the work they do. It takes a lot of effort and teamwork to get the food from the kitchen out to people's plates.
What's something interesting about yourself?
I'd call myself something of a 'master' gardener, and right now I'm a caretaker on a farm out in Metchosin. Gardening is just so relaxing and it's a great way to get away from the stress of the kitchen. I particularly enjoy growing fruits and vegetables; it's rewarding to eat something you've grown yourself and it's a lot cheaper than having to buy it at the store.
What's your favourite thing to bake or cook, and why?
Bread. It's amazing to be able to take something living, like yeast, and turn it into a staple like bread. For me, baking is all about the hands and the feel, and bread is just one of those things where you feel the dough and you know if it's right.
Filed Under: Top Stories
Comments (0)