By Lookout Production on Apr 22, 2020 with Comments 0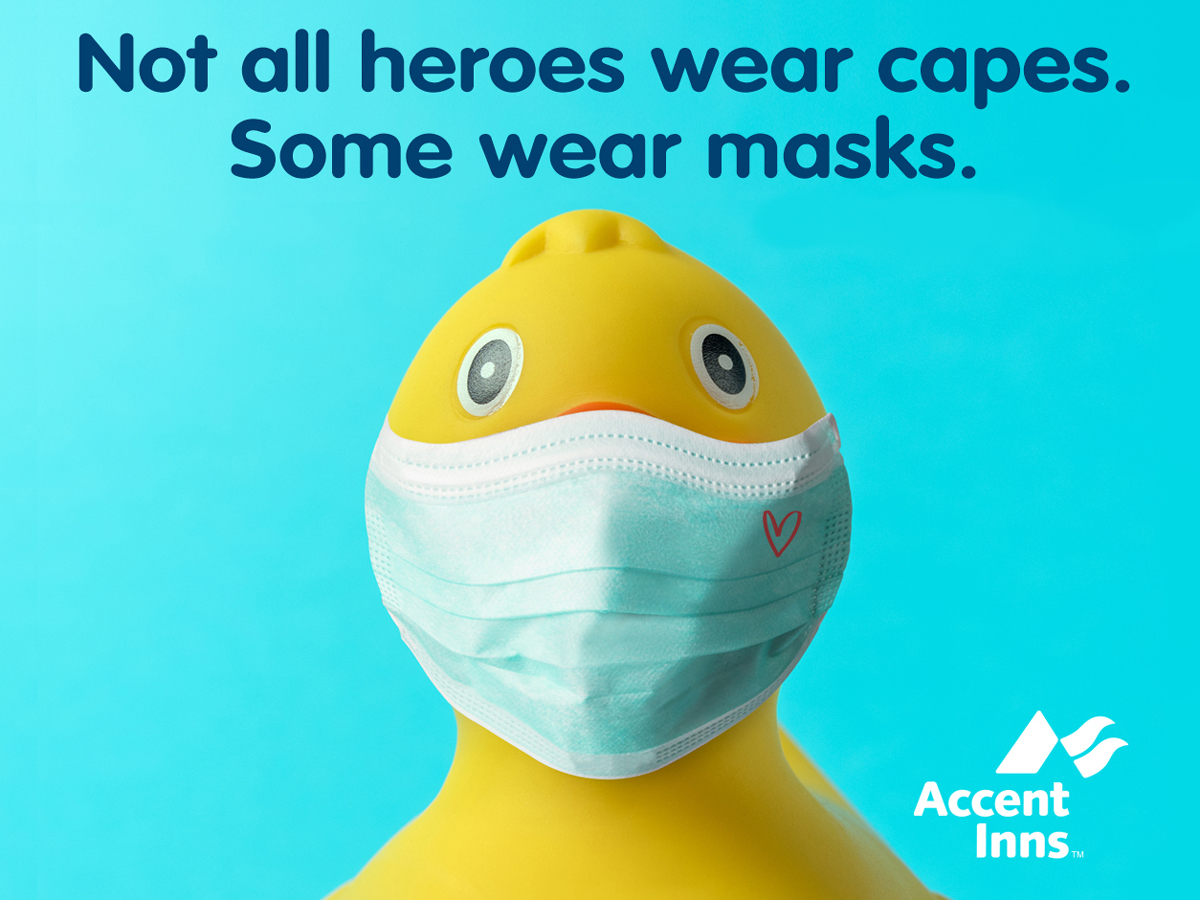 Peter Mallett, Staff Writer ~
Fatigued and overworked frontline workers now have a place to rest in-between shifts.
Honorary Captain Mandy Farmer, owner of Accent Inns and Hotel Zed, is giving an at-cost rate of $59 per night for essential service workers.
A call to the front desk from a nurse three weeks ago shone a light on the need for a safe resting place.
"She was on the verge of tears," said Farmer. "Her co-workers were sleeping in cars because they were terrified of bringing the virus home to their families after a long shift. When we heard there was a need in our community, we acted fast to be able to support our essential services workers on the front lines with a rock-bottom rate."
All five Accent Inns locations in Victoria, Burnaby, Vancouver Airport (Richmond), Kamloops and Kelowna offer the special rate.
"Right now, we are asking these people to risk their own health and safety to work with the general public. Accent Inns has always been tightly connected to our communities within B.C. and we know these essential services workers need to be taken care of."
It's not just hospital staff that can stay at Accent Inns; the offer extends to first responders and grocery store clerks.
The hotel design allows a guest to park their car and go straight to their room without having multiple touch points such as hallways and elevators.
Cleaning staff adhere to strict cleaning and safety protocols in the workplace to ensure a COVID-19 free environment.
The hotel chain has recently partnered with the United Way of Greater Victoria to establish a Hotels for Frontline Workers program. The charitable fund is part of the United Way's Local Love in a Global Crisis initiative.
"After we announced this program, I couldn't believe how quickly our phone lines lit up with our community and our neighbours offering to cover the cost of accommodation so these workers can have somewhere safe to stay," said Farmer. "It wasn't something we could have predicted, and our entire team has been encouraged with these contributions – an outpouring of generosity that beams positivity."
Farmer says the program has helped cover over 900 single-night hotel stays.
Anyone who is interested in donating funds to help cover the costs of an essential services worker's stay can visit accentinns.com/essentialservices for more information.
Filed Under: Top Stories
Comments (0)