By Lookout on Feb 11, 2014 with Comments 0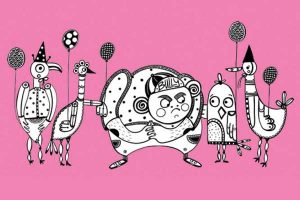 Employees of CFB Esquimalt will see a sea of pink come Feb. 26 in support of Anti-Bullying Day.
This marks the second year CFB Esquimalt personnel have lent their support to the National Anti-Bullying initiative. The CFB Esquimalt efforts, headed by Nora Johnson, Manager of the Employee Assistance Program (EAP), and MCpl Kyle Mitchell, one of the MARPAC Safety Representatives, are encouraging personnel to don pink shirts in solidarity with the victims of bullying.
"Things went really well last year and I was pleased by the volume of participants, with nearly 500 participants," says MCpl Mitchell. "This year we saw an opportunity to work more directly within our community by partnering with School District 62, specifically Belmont Senior Secondary School.
"They were really responsive to the opportunity to work with. Bullying is a huge issue in schools, especially during high school, so this is a cause close to their hearts."
Belmont's t-shirt campaign has gotten off the ground thanks to a donation from the Pacific Fleet Club. MCpl Mitchell and EAP approached the school about making their shirts available for sale around the base, further supporting the school's anti-bullying fund raising efforts. The shirts were designed by Belmont students and will be available for purchase through EAP or MCpl Mitchell.
 Bullying isn't unique to schools, as anti-bullying awareness applies to the workplace as well.
"It's not talked about as often because for some reason some people believe bullying can't happen to adults," says MCpl Mitchell. "In reality, bullying can occur in the workplace.  We want to make sure anyone who feels like they're being intimidated or taken advantage of has the resources available so they can feel comfortable coming forward for help."
-Shawn O'Hara, Staff Writer
Filed Under: Top Stories
Comments (0)