By Lookout on Jul 28, 2018 with Comments 0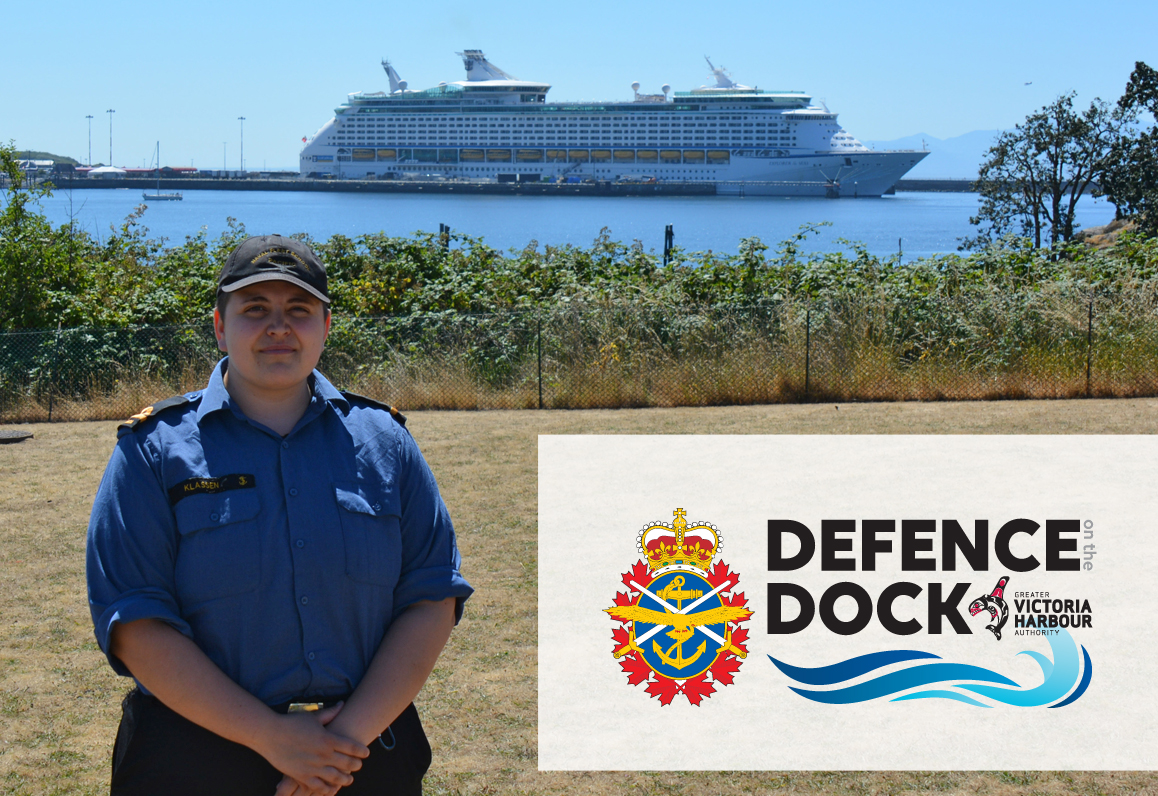 Photo and story by SLt Louis Pierre Gosselier, Base PA OJT ~
After reviewing the logo submissions for CFB Esquimalt's upcoming premier event Defence on the Dock, one design stood out.
The blush swoosh for waves and bold font, coupled with the tri-service badge, earned Acting Sub-Lieutenant Chantelle Klassen the win.
"It immediately stood out; it is simple yet embraced the all-inclusive spirit of Defence on the Dock," said Capt(N) Jason Boyd, Base Commander.
The logo will be used on promotional material for the Sept. 30 event to be held at Ogden Point.
A/SLt Klassen, a 24-year-old naval officer from Winnipeg, started doing graphic design as a hobby.
"I was sketching some ideas and trying to adhere to the dock theme and thought the water under the docks would be a good image for this particular logo," she said. "I always had an artistic interest and I've been using [computer] programs since I was young."
Lookout graphic designers will smooth out the design, create a french version, and prepare it for use on posters, social media videos, and other promotional tools.
Defence on the Dock takes place at the Ogden Point cruise terminal A on Sept. 30 from 10 a.m. to 6 p.m. and is open to the public. The event will highlight Canadian Armed Forces personnel and the work they do in defence of Canada and beyond and showcase their equipment.
Filed Under: Top Stories
Comments (0)