By Lookout on Nov 25, 2020 with Comments 0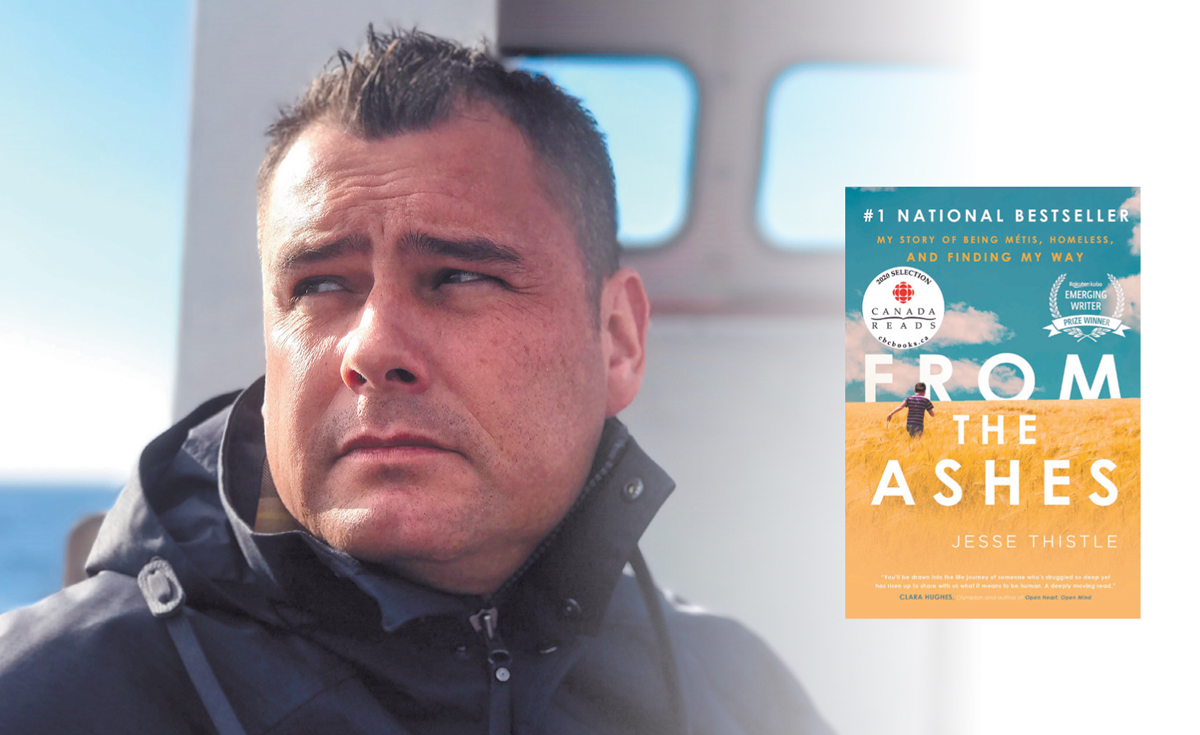 Peter Mallett
Staff Writer
––
A new virtual book club called The PSP Page Turners is getting a boost from one of Canada's hottest new literary talents.
Jesse Thistle, Canadian author and National Best Seller of From The Ashes, will join the book club on Nov. 30 at 8 p.m. EST via Zoom as a guest for the book club's question and answer session.
"Regardless if the book club is big or small, Jesse looks for ways to connect with his readers, and we are happy to provide that platform for him," said Diana Cao, the PSP Page Turners founder at Canadian Forces Morale and Welfare Services. "We are excited that Jesse will join our club for a virtual session to talk about his book, experiences, and to answer questions."
Thistle is from Northern Saskatchewan and is of Métis-Cree-Scot descent. He is a Ph D. candidate in the History program at York University in Toronto. In his book, the former high school dropout discusses his youth and dealing with issues such as foster care, homelessness, addiction, Post-Traumatic Stress Disorder, and the historic impacts of colonization on Indigenous peoples.
He hopes potential readers understand there is no "ah-ha" moment in his book like other road-to-recovery stories.
"I didn't write my book for others but rather for my own self-help. I'm not logging in to lecture people about addiction. My writing is all fact based and I don't inject my emotion into my story or try to tell people how to feel."
Turning the Page
The PSP Page Turners currently has 10 members and is open to anyone, whether they are part of the military community or not.
Cao is wanting to grow the club to help mitigate the isolation people are feeling because of COVID-19. Every month, she picks three books and creates an online poll on their Facebook page for members to vote on the next novel for members to read.  A few weeks later they are invited to discuss the book via Zoom.
At the start of the virtual meeting, Cao poses a list of questions about the book. The end result is almost always a lively and often unpredictable discussion, she says.
"People often tie things in the book to their personal lives, and the discussion usually goes a little bit off course. I welcome that because this is a great way to bring people together, make friends, and have some fun and entertainment when reacting to each individual's feelings, thoughts, and interpretations."
Cao's other job is as a Deployment Support Coordinator for Personnel Support Programs (PSP), which normally has her making travel arrangements for deployed military members to reunite with their loved ones. But widespread COVID-19 travel restrictions have greatly reduced her workload, so earlier this year she began working to develop and assist in support programs that engage Canada's military community during the physical distancing restrictions of the pandemic.
Anyone is welcome to participate in the online session, whether they have read the book or not, can do so via the link below.
Nov. 30 at 8 p.m. EST

Meeting ID: 99540033027

Passcode: 398658
To join the PSP Page Turners email diana.cao@forces.gc.ca or go to facebook.com/groups/PSPPageTurners for updates.
––––
Filed Under: Top Stories
Comments (0)