By Lookout on Jul 30, 2016 with Comments 0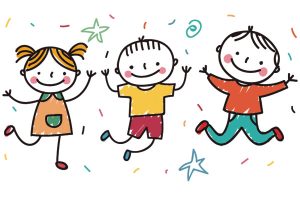 Rachel Lallouz, Staff Writer ~
Youth attending Personnel Support Programs' (PSP) Fun Seekers Day Camps this summer have the opportunity to create art for a special picture book, "A Pollen Fairy Named Squirt."
The book is authored by Fay Maddison, CEO and President of the Natasha's Woods Foundation.
The book is one of four written by Maddison, and supported by her foundation. It embodies a fantastical and magical main character with the ability  to overcome everyday life challenges that children of first responder families may face. These challenges include having a loved one suffer from Post-Traumatic Stress Disorder (PTSD), or amputation, or the death of a loved one in service.
This particular book features a tiny pollen fairy that gets moved or "posted" frequently.
Like her books, Maddison's foundation aims to raise awareness of and unconditional support for the mental wellness of children in both first responder and military families. The charity focuses on harnessing the power of story-telling and the arts to generate resources required to provide programs and support services for children affected by their parents' service.
During PSP's Fun Seekers Summer Camps Ryan Anderson, Manager for Community Recreation at CFB Esquimalt, says children will read "A Pollen Fairy Named Squirt" and then be asked to draw a picture interpreting the story.
The pictures will be submitted to the Foundation for possible inclusion in the book.
Original art selected will best depict the storyline, explains Maddison, and the work of multiple young artists will be included in the book.
"Sales of this children and youth illustrated picture book series will always give back to children and youth services programs," says Maddison, who notes that the books will create a legacy by children, for children.
In partnership with PSP, the Natasha's Wood Foundation will also provide funds for grants that PSP Recreation departments can apply for to organize and run arts programming this fall. Programs will be offered at no cost, with priority registration for children of the following groups: families of deceased Canadian Armed Forces (CAF) members; families of ill and injured members of the CAF; and families of CAF members who are currently on a prolonged course or training program, who are scheduled for deployment, or who are serving away from their families.
Children participating in these programs will have the chance to participate in the creation of a special art canvas sketched by Maddison to serve as a symbol of the strength and resiliency of military children.
"We are pleased to work with the Natasha's Woods Foundation to provide arts programming for the military community that encourages the traits for building resiliency and helping children overcome the unique aspects of, the military lifestyle," says Ryan Cane, Senior Manager of Recreation Program for PSP.
The picture book will be sold for $10, plus shipping. Maddison's books are currently sold online at: www.natashaswoodfoundation.com/shop/.
Filed Under: Top Stories
Comments (0)