By Lookout on Jun 10, 2018 with Comments 0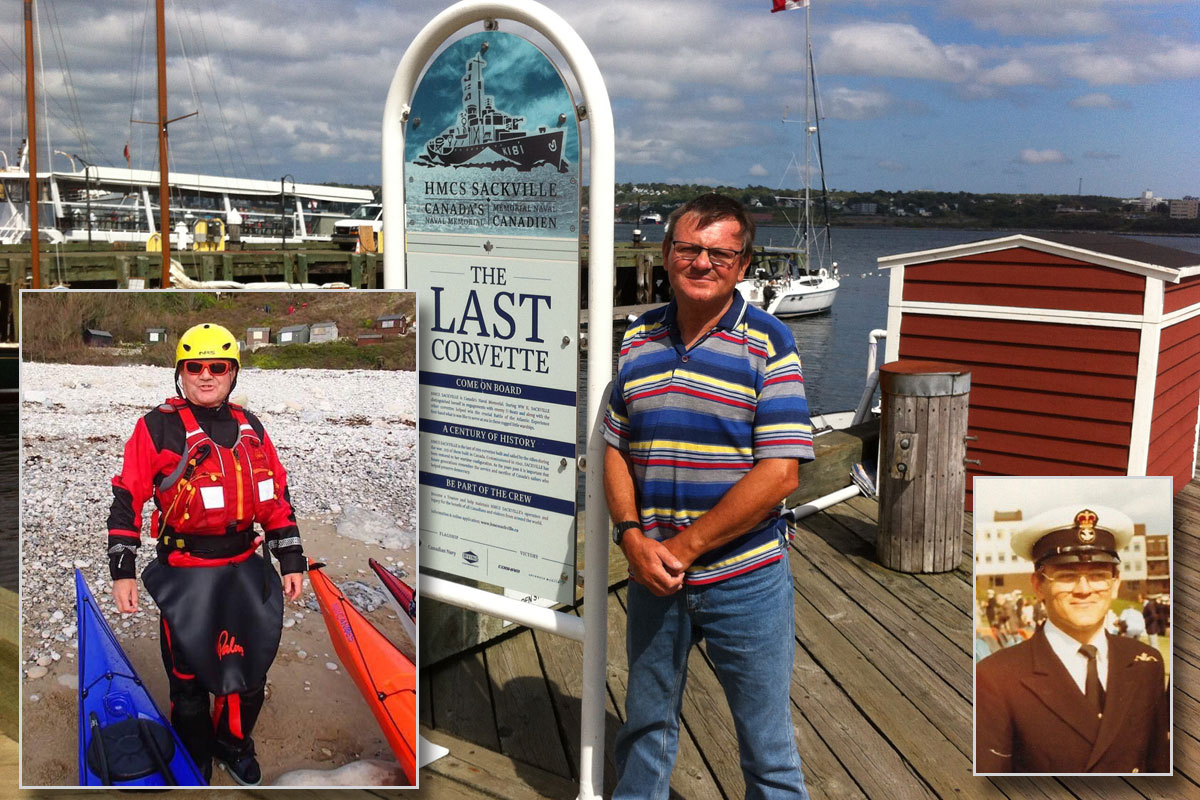 Phil Chard, Leading Writer (Retired), Royal Navy ~
Cold War veteran Steve Chard is aiming to complete the bumper 6,000-mile kayaking Great Loop to raise funds to keep Canada's last-surviving corvette – HMCS Sackville  –  afloat. He is also raising funds for The Canadian Naval Memorial and The Kidney Foundation of Canada.
Chard, a retired Petty Officer Artificer who served in the Royal Navy from 1975 to 1987, is undergoing the sponsored trip solo.
The former submariner, who served underwater in the Barents Sea near the Russian coastline, is inviting others to join him on sections of the route to keep him company and spur him on.
The 60-year-old Englishman from Dorset lives near Portland Harbour beside the Isle of Portland on the south coast of England – former home of a British naval air station, shore base HMS Osprey, and offices of Flag Officer Sea Training.
He left Halifax Friday, June 1 for his kayaking adventure.
His 15-month journey will take him along the St Lawrence River to Montreal and Ottawa, then through the Trent-Severn Waterway into Lake Huron and Lake Michigan.
He will also paddle down the mainland United States on the mighty Mississippi River to the Gulf of Mexico and Florida, and back up the Eastern Seaboard.
"I'm paddling solo, camping each night and carrying all that I need in my sea kayak — tent, food, cooking gear, etcetera. I said solo, but please come paddle with me for any period of time, long or short. I would love to have your company along the way."
People can follow his progress through his Facebook page, Kayak The Great Loop – paddle with Steve.
He is also on Instagram.
Via the wonders of the worldwide web, Chard has been receiving support from Canadians, in particular the kayaking fraternity who live alongside his route.
Bob Vlug, of Eastern Outdoors at Dipper Harbour East, New Brunswick, is backing him with sponsorship.
Chard has spent the past 12 months extensively training for his trip in British waters, as well as in Nova Scotian waters, and preparing his complete route.
Filed Under: Top Stories
Comments (0)