By Lookout on Oct 11, 2019 with Comments 0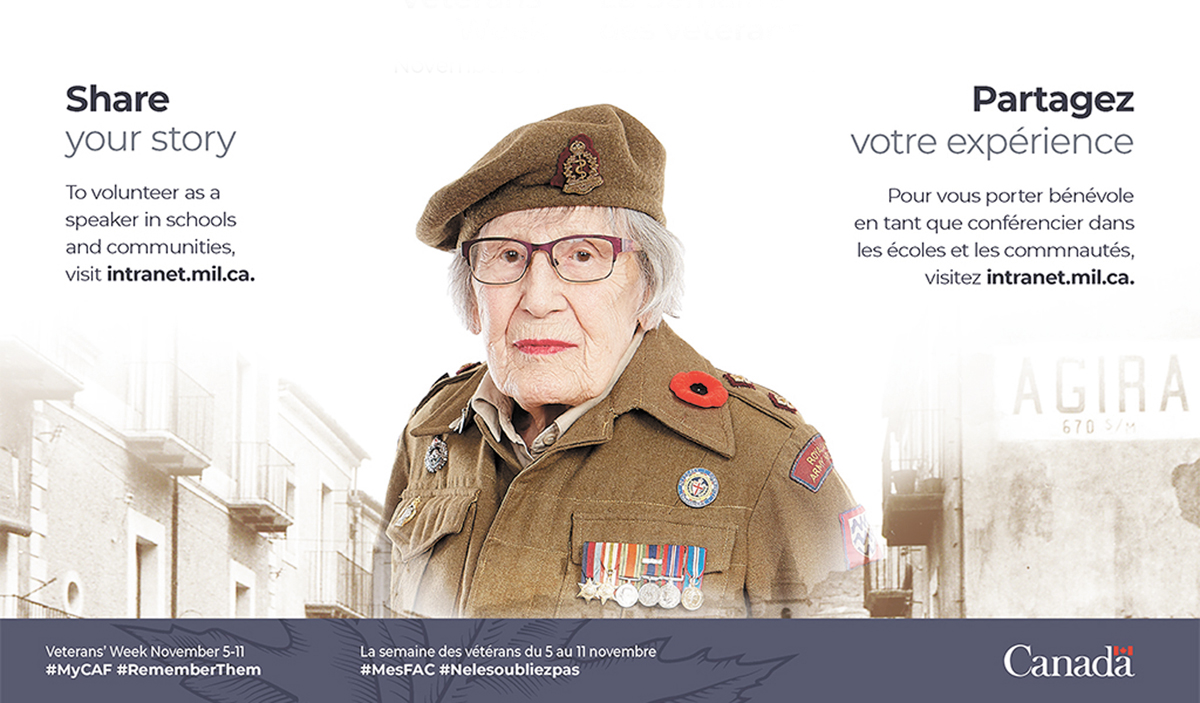 DND ~
The National Veterans' Week Speakers Program needs Canadian Armed Forces members to volunteer as speakers during Veterans' Week (Nov 5-11).
Since September, requests have been pouring in from schools and community organizations across the country for a Regular or Reserve Force member to take part in their Remembrance Day ceremonies as a speaker.
If you are interested in participating or have already agreed to give a presentation, please let us know by registering via the electronic registration form located on the Defence Team's Veterans' Week web page.
Your participation is key to the program's success — help us put a face to service and remembrance.
The aim of the program is to bring awareness of Veterans' (past and present) service and for remembrance to Canadians. Last year, the program received an unprecedented number of requests — a little over 2,600 — and filled 2,322 of those requests, reaching 667,000 Canadians, and we are well on our way to surpassing that number this year.
We are currently experiencing shortfalls in Northern Ontario and in the National Capital Region and anticipate shortfalls in Alberta, Toronto and its surrounding areas.
If you have any questions, contact the National Veterans' Week Speakers Program coordinator at 1-833-223-8322 or DNDRemembrance.SouvenirMDN@forces.gc.ca.
Filed Under: Top Stories
Comments (0)