By Lookout Production on Jul 08, 2020 with Comments 0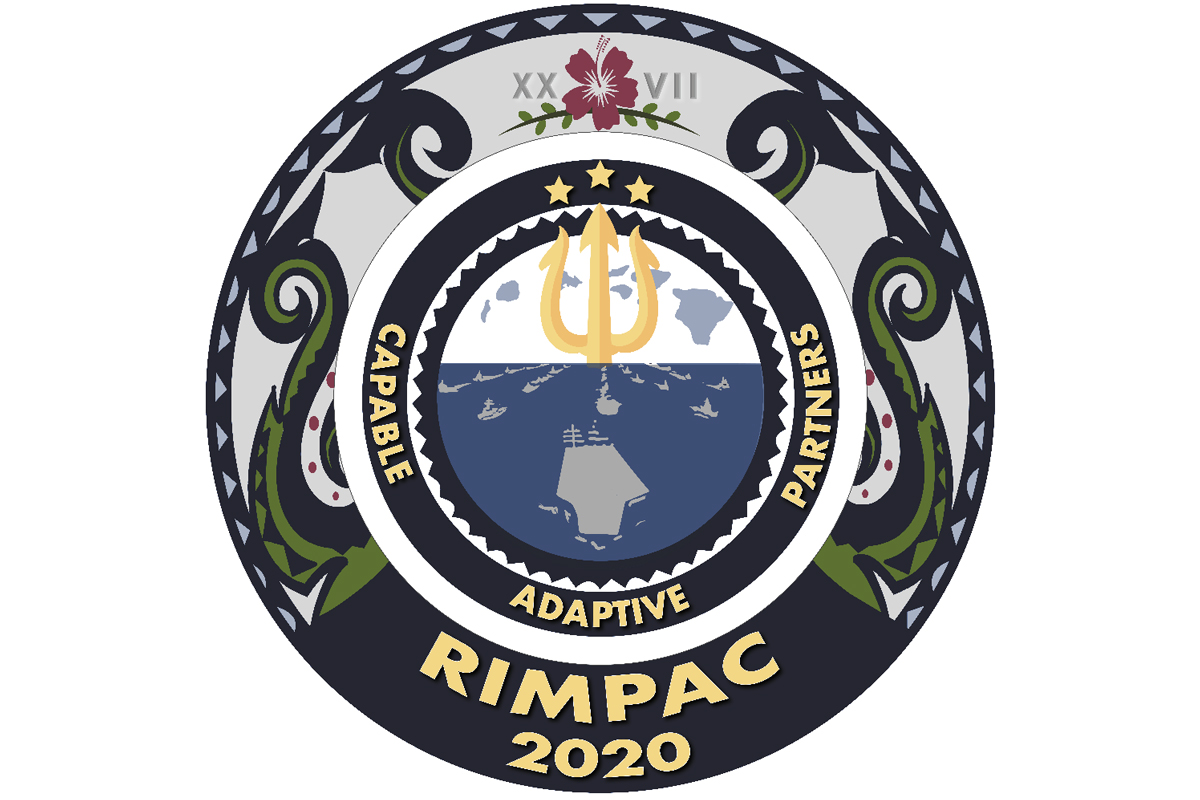 Peter Mallett, Staff Writer ~
Despite a world pandemic, two Canadian warships will transit to Hawaii in August for a major training exercise.
HMC Ships Regina and Winnipeg will represent the Royal Canadian Navy in a scaled-back version of the 27th biennial Rim of the Pacific (RIMPAC) exercise. 
RIMPAC organizers – the United States Navy – had anticipated this year's event to be even grander than the past one in 2018. They planned more complex scenarios and more participating nations.
However, on March 6, they issued a statement detailing a drastic scaling back of plans due to COVID-19.
RIMPAC 2020 will be an at-sea-only event. Both the land and air components of the exercise have been cancelled to minimize international travel and person-to-person contact.
There will be a smaller support staff ashore in Honolulu at Joint Base Pearl Harbor-Hickam, and limited social events surrounding the exercise.
Cmdre Angus Topshee, Commander Canadian Fleet Pacific, says the Royal Canadian Navy is ready to adapt and respond to changes in the world and that includes the navy's response to COVID-19 mitigation efforts for RIMPAC. Sailors and aviators will be quarantined prior to the exercise, and COVID-19 testing will be conducted in cooperation with the Government of British Columbia.
"We will continue to review and adapt all our procedures in light of COVID-19 and I have confidence in the flexible and innovative nature of our sailors and aviators to get the job done safely," said Cmdre Topshee. "I am extremely proud of the fleet's accomplishments, and the resilience and leadership shown by all Canadian Fleet Pacific personnel throughout this unprecedented pandemic."
In early August, the ships with a combined 500 sailors, each with an embarked Cyclone air detachment, will sail from Esquimalt Harbour for the Aug. 17 to 31 exercise off Hawaii. Training scenarios will focus on multinational anti-submarine warfare exercises, maritime interdiction operations, live-fire events, and other cooperative opportunities.
"The biennual participation in this high-end exercise with the U.S. and allies from across Indo-Pacific highlights our commitment to working collaboratively on security and defence issues across this vital strategic region," said Cmdre Topshee.
Preparing for RIMPAC
Once RIMPAC was given the green light by the U.S. Navy, a virtual planning conference was held in early May, with weekly reviews, ending in a final virtual planning conference June 30.
"All of this was an effort to plan an exercise that normally takes over a year with various in-person meetings with partner nations," explained Capt(N) Robinson, RIMPAC Task Group Commander.
Regina and Winnipeg and Canadian Fleet Pacific Headquarters staff have been conducting months of training to prepare for the summer exercise.
Regina recently completed high-readiness collective training off the coast of B.C. with the assistance of Sea Training (Pacific). Winnipeg will embark Sea Training (Pacific) to complete high-readiness training en route to Hawaii.
"The training will continue throughout RIMPAC as Winnipeg will carry on to deploy following her participation in the multinational exercise," said Capt(N) Robinson. "Sea Training (Pacific) will be working closely with USN units to ensure they are able to achieve their specific training objectives concurrently to Winnipeg's participation in RIMPAC."
To achieve success at sea, the ships' teams conducted a series of collective training events alongside. Both ships completed Damage Control Team Training, Casualty Clearing Team Training, and Operations Team Training Level 1 and 2.
Following the release of findings after the recent Cyclone crash, Royal Canadian Air Force pilots have conducted additional ground and simulator training, and have resumed flying on the West Coast.  Final Force Generation activities will take place locally in Esquimalt, and on board HMCS Calgary at sea, prior to their joining Winnipeg and Regina.
What to expect at RIMPAC
RIMPAC is usually conducted in four distinct phases: Harbour Phase, Schedule of Events Phase, Force Integration Training Phase, and Free Play Phase.
In order to reduce shore-based contingents both the Harbour Phase and Free Play Phase have been eliminated.
The Schedule of Events phase involves an active two-week structured training program that will include multinational anti-submarine warfare, maritime iinterdiction operations, and live-fire events. The exercise will conclude with a short Force Integration Phase that will involve the ships working together in larger groups to practice coordinated warfighting skills.
Both Winnipeg and Regina will carry out missile firings. They are in the process of completing missile readiness training alongside and at sea. Winnipeg will fire Evolved Sea Sparrow Missiles and torpedoes, while Regina will fire a Harpoon to sink a target as part of a larger exercise with multiple units called a sinking exercise (SINKEX).
Filed Under: Top Stories
Comments (0)