By Lookout on Feb 13, 2018 with Comments 0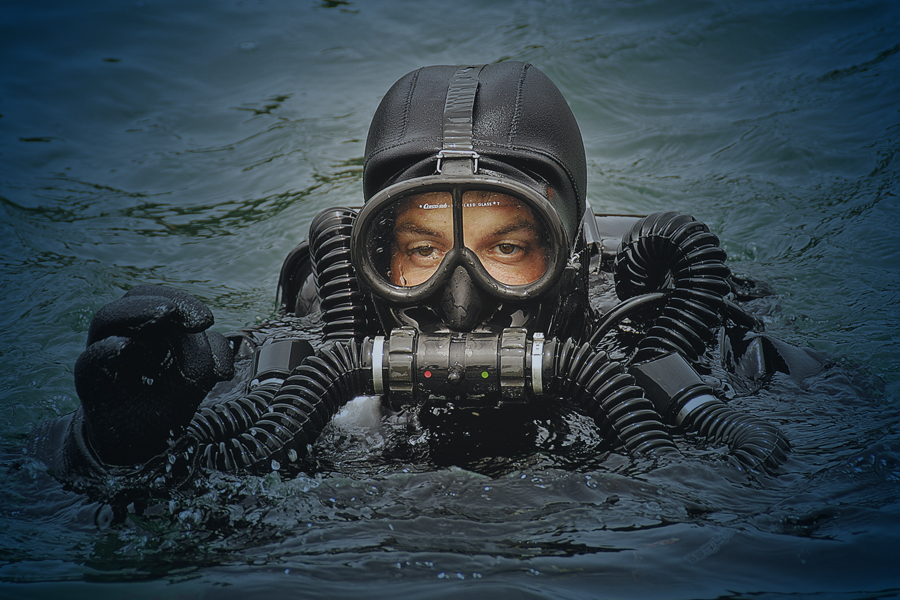 Canadian Armed Forces (CAF) members interested in becoming Clearance Divers will be able to learn more during information sessions being held at bases and wings across Canada during the month of March.
"Any CAF member interested in finding out how to become a Clearance Diver is invited to attend," says Lt(N) Mike St-Pierre, Executive Officer of Fleet Diving Unit (Pacific).
It has never been easier to become a Clearance Diver as previous restrictions have been lifted. Voluntary Occupational Transfer is now open to any CAF member from any trade, with or without dive training. Provided you are qualified in your current occupation, meet the medical and fitness requirements, and have 48 months' continuous service, you are eligible.
Clearance Divers are the masters of the underwater domain, and their primary mission is to locate, identify and neutralize explosive devices. They operate in a variety of environments, from the deep sea to the rugged peaks of mountains to dry desert climates to the frigid waters of the Arctic, at home and abroad, and during times of peace and in war.
Clearance Divers operate in the most unforgiving environments employing sophisticated equipment and the latest technologies to achieve their mission. They are highly trained specialists who undergo intense, rigorous training, selected from the few who have what it takes to endure extreme conditions to achieve mission success.
The Clearance Diver occupation has a long and storied history. The first units were formed during the Second World War to disarm sea mines throughout Europe and the South Pacific.
From their auspicious beginnings, Clearance Divers have been at the forefront of Royal Canadian Navy and CAF operations throughout the world, including operations in Afghanistan, Bosnia and Herzegovina, and most recently Ukraine.
For more information:
Information session schedule: esquimalt.mil.ca/fdu/
Training requirements: esquimalt.mil.ca/FDU/Training/howtobeCD.htm
Become a diver: esquimalt.mil.ca/FDU/Training.htm
Filed Under: Top Stories
Comments (0)