By Lookout on Nov 18, 2018 with Comments 0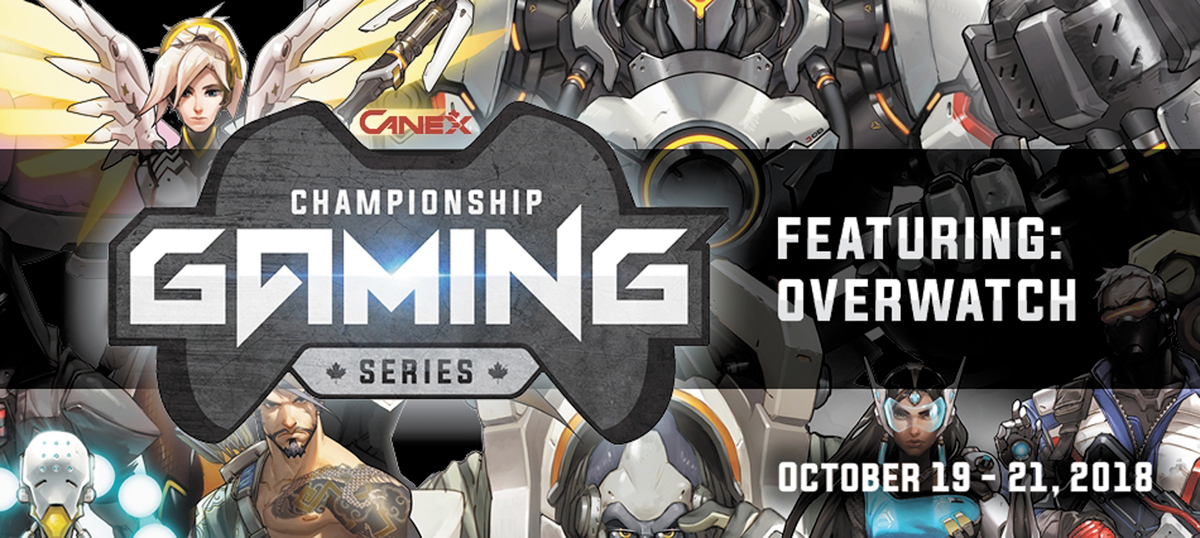 Peter Mallett, Staff Writer ~
This year's CANEX Championship Gaming Series (CCGS) reported upswings in participation, prize value and online buzz after the third annual online competition concluded Oct. 21.
The CCGS is organized by CANEX, Canada's Military Store. This year's series pitted six-player teams from across the country competing in the popular multi-player, first-person shooter video game Overwatch.
Insomnia Gaming, a team comprised of players from CF Bases Kingston, Saint Jean, and Valcartier, were declared the overall champions of the three-day competition. For their feat of cyber savvy, the victors claimed a prize package of gaming accessories valued at $2,969.
CANEX Segment Marketing Manager Michael Prouty was excited to report CCGS participation numbers increased again this year.
This year's edition saw 126 players registered on 19 teams from 19 military bases; up from last year's totals of 16 teams and 109 players from 17 bases. The total value of prizes also increased by over $1,200 to $8,539. He emphasized that overall interest in the gaming series has increased ever since it was launched in 2016 and has been spurred by social media buzz and improved prizes packages.
"We are excited to present this event every year and are thrilled our members are enjoying this entertaining event that promotes fun, teamwork and competition," said Prouty. "We created this game to help connect like-minded individuals in the CAF, and the overall feedback from players and live stream viewers has been overwhelmingly positive."
Other CCGS winners included the team, Fix Phoenix from CFB Halifax who claimed second place. Esquimalt did not field an entire team in the competition but instead had a total of six players participating on the following teams: Overwatchforgen, Quantum Gaming and The Drunken sailors. For results of this year's event, visit the web page: www.canex.ca/ccgs
Filed Under: Top Stories
Comments (0)