By Lookout on Jan 26, 2022 with Comments 0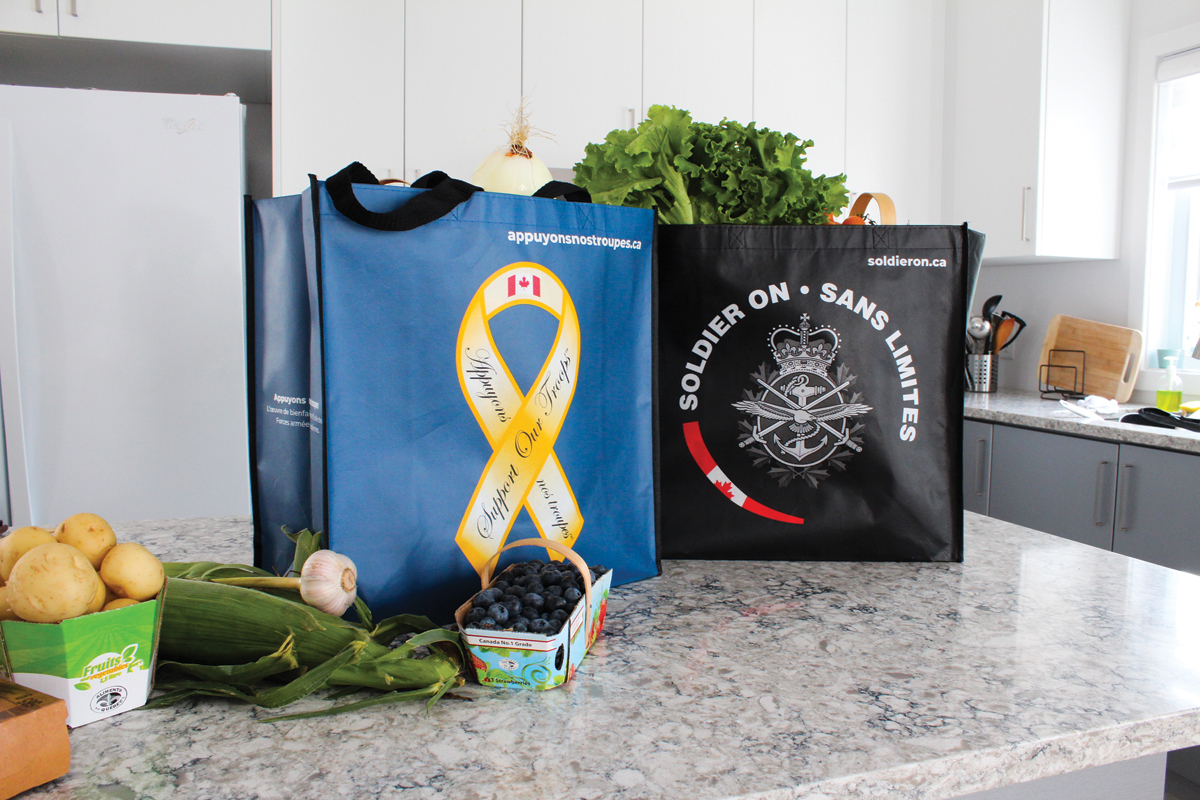 There will be approximately 3.5 million fewer plastic shopping bags going into landfills across Canada this year thanks to CANEX.
Canada's military store has made the switch to reusable shopping bags as of Jan. 17.
This aligns with the federal government's plan to eliminate plastic waste in an effort to reduce greenhouse gas emissions. 
"This decision is part of our commitment to continue to make CANEX – Canada's Military Store, a preferred and sustainable destination for members and families of the CAF community," says Frank Rocchetti, Senior Vice-President, CANEX. 
Many municipalities and stores have already eliminated single use plastic bags. 
This is the latest step by CANEX in its ongoing green effort.
When the COVID-19 pandemic began, CANEX eliminated printed flyers and single use posters in stores. 
Several CANEX outlets eliminated plastic bags back in November 2021 in a pilot project.
CANEX made two million in-person transactions last year.  Each one averaged almost three single use plastic shopping bags. That saves approximately 21,000 kilograms of plastic ending up in landfills across Canada.
CANEX stores will be selling reusable shopping bags to members. These will include Soldier On and Support Our Troops bags.  Fifteen per cent from each bag sold goes directly to those charities.
––––
Filed Under: Top Stories
Comments (0)