By Lookout Production on Dec 10, 2022 with Comments 0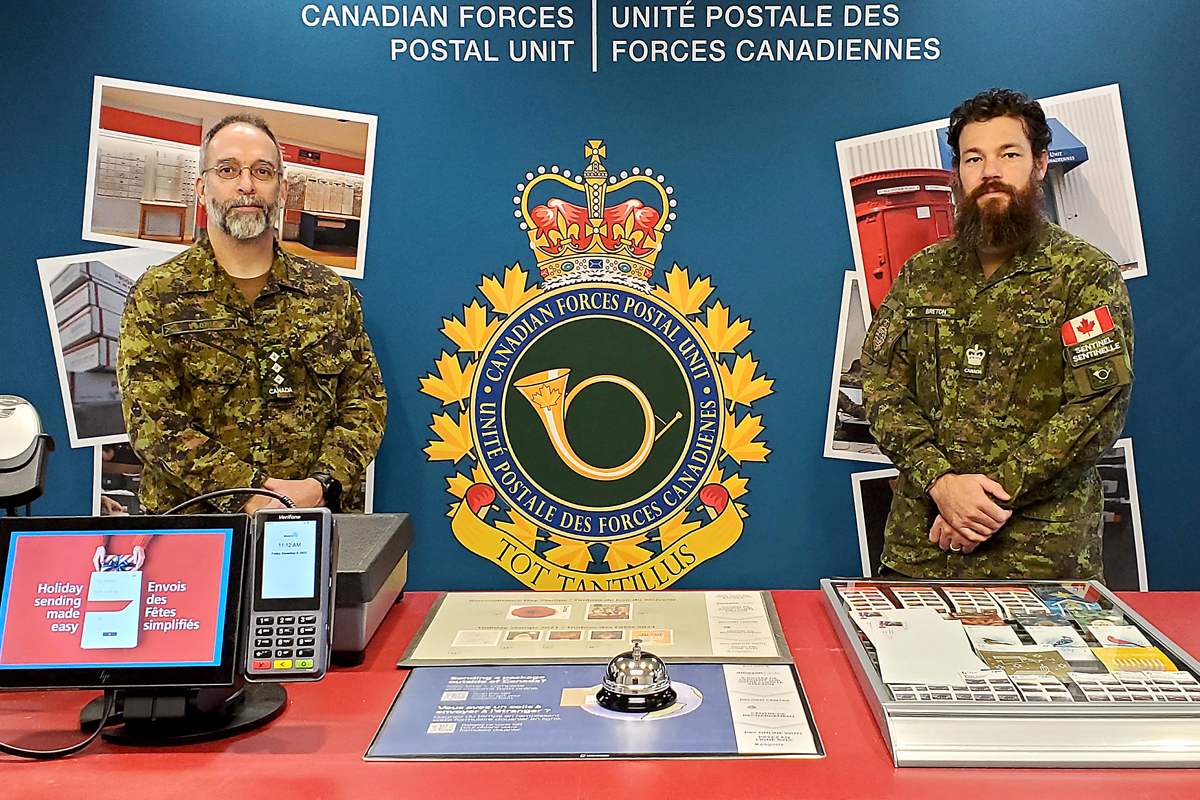 WO Samuel Breton, 
Western Detachment Warrant Officer, CFPU
—
For the last year, the Canadian Forces Postal Unit at CFB Esquimalt has been working with Fleet Mail Office (FMO) Victoria, the Canadian Fleet School (Pacific) and other stakeholders to enhance our service accessibility at CFB Esquimalt. We wanted to streamline deliveries, offer better service hours, and make our service available to a broader group of customers.
Major (Maj) Johnston, Canadian Forces Postal Unit's (CFPU) former Commanding Officer (CO), referred to us Posties as the 'personal supply chain for soldiers'. This vision played a key role in the review of how we conduct business at the Base. With the support of Maj Weaver, our current CO, and the blessing of the Base Command and Base Chief, we could now deliver significant changes.
We focused on providing better support for those we serve. With the transition to Retail Point of Sale (RPOS) 2.0, we relocated our retail office to Naden. We are now in the same building as the accommodations, dining facility and cafe, across the street from the Base Orderly Room and other admin services. Available parking and an adapted lift removed all accessibility challenges we previously faced.
We are now meters away from our customers, offering a wide range of Canada Post services, postal box rental and general delivery. Our team also handles morale mail addressed to our deployed sailors, aviators and soldiers. Our office can now serve members of the public, Department of National Defence employees, military members and their families.
This change will help us serve the Defence community better as we adapt to the growing popularity of e-commerce.
Filed Under: Top Stories
Comments (0)