By Lookout on Jun 28, 2018 with Comments 0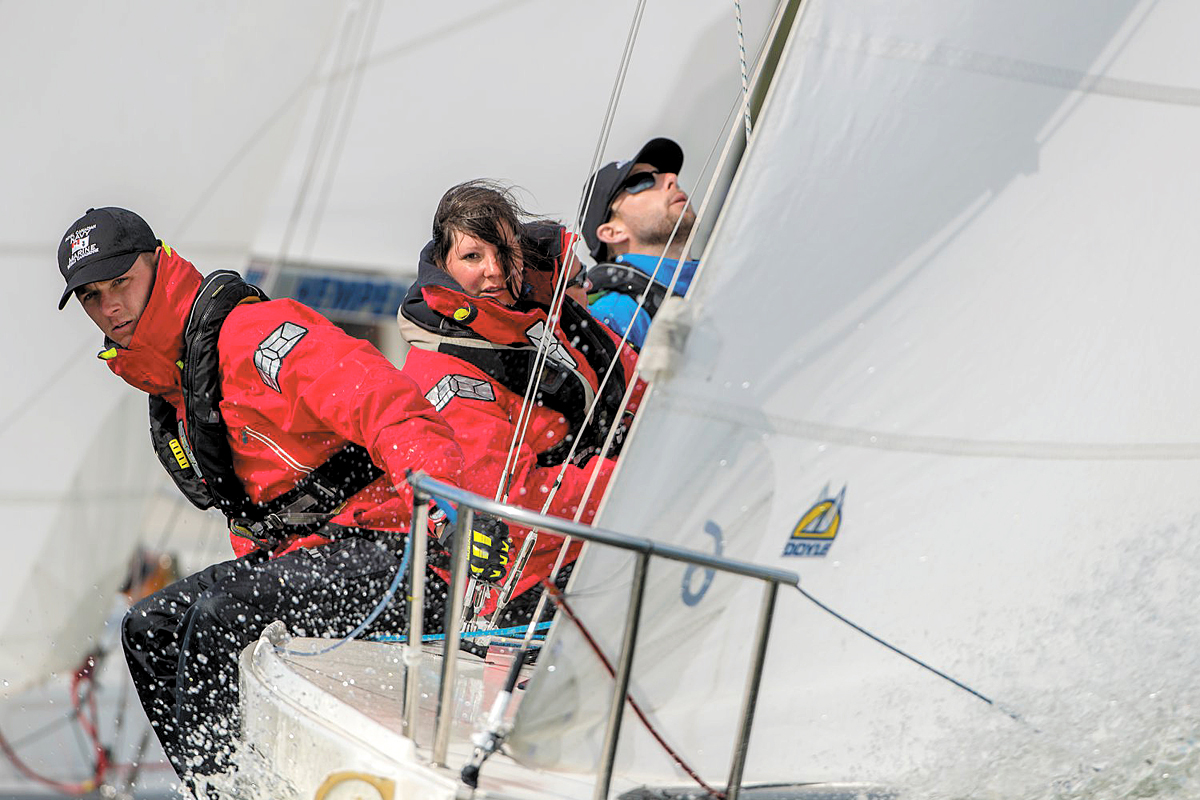 Peter Mallett, Staff Writer ~
The Canadian Armed Forces sailing team made its return to the World Military Sailing Championship and achieved its goal of a respectable showing at the international regatta.
Held June 14 to 21 at the Finnish Naval Academy near Helsinki, the competition featured more than 60 athletes from 15 countries.  Moreover, the year 2018 marks several jubilees: the 50th World Military Sailing Championships, the 70th anniversary of CISM ("Conseil International de Sport Militaire", normally translated as International Military Sports Council), and the 100th anniversary of the Finish Navy.
Team Canada failed to qualify for the elimination round, but finished seventh out of 15 teams during the round robin.  The four member team was Lieutenant (Navy) Samantha Morgan, a Marine Systems Engineer from CFB Halifax; Master Seaman Clayton Mills a Marine Technician who works aboard HMCS Calgary; Private Samuel Plamondon, a sapper from CFB Valcartier; and Canadian Air Force Captain Pierre Grignon, who works for the Canadian Joint Operations Command (CJOC) Headquarters in Ottawa.
The last time Canada competed in a CISM sailing event was 2014. There were no returning members on this year's team and both the team and the team's manager, Lieutenant (Navy) Kevin Pallard had realistic expectations of their chances of winning the event. Everyone was focused on achieving a strong result and appeared to give the competition "a run for their money" as Lt(N) Pallard put it. 
Inclement weather and then a lack of wind forced organizers to postpone some of the weekend matchups before Brazil were declared champions of the competition.  Host nation Finland had a strong showing, but settled for fourth place, while Russia and Poland finished second and third respectively.
The Canadian team were pleased to have placed in the top half of teams in Helsinki, and is also hoping to better their performance when they compete at the CISM World Summer Games in Wuhan, China, said Lt(N) Pallard. That competition is in October 2019 and will be raced in the 470 class sailboat.
Inquiries concerning the CAF Sailing Team can be directed to the team manager, Lt(N) Kevin Pallard via email Kevin.Pallard2@forces.gc.ca
Filed Under: Top Stories
Comments (0)