By Lookout on Oct 29, 2019 with Comments 0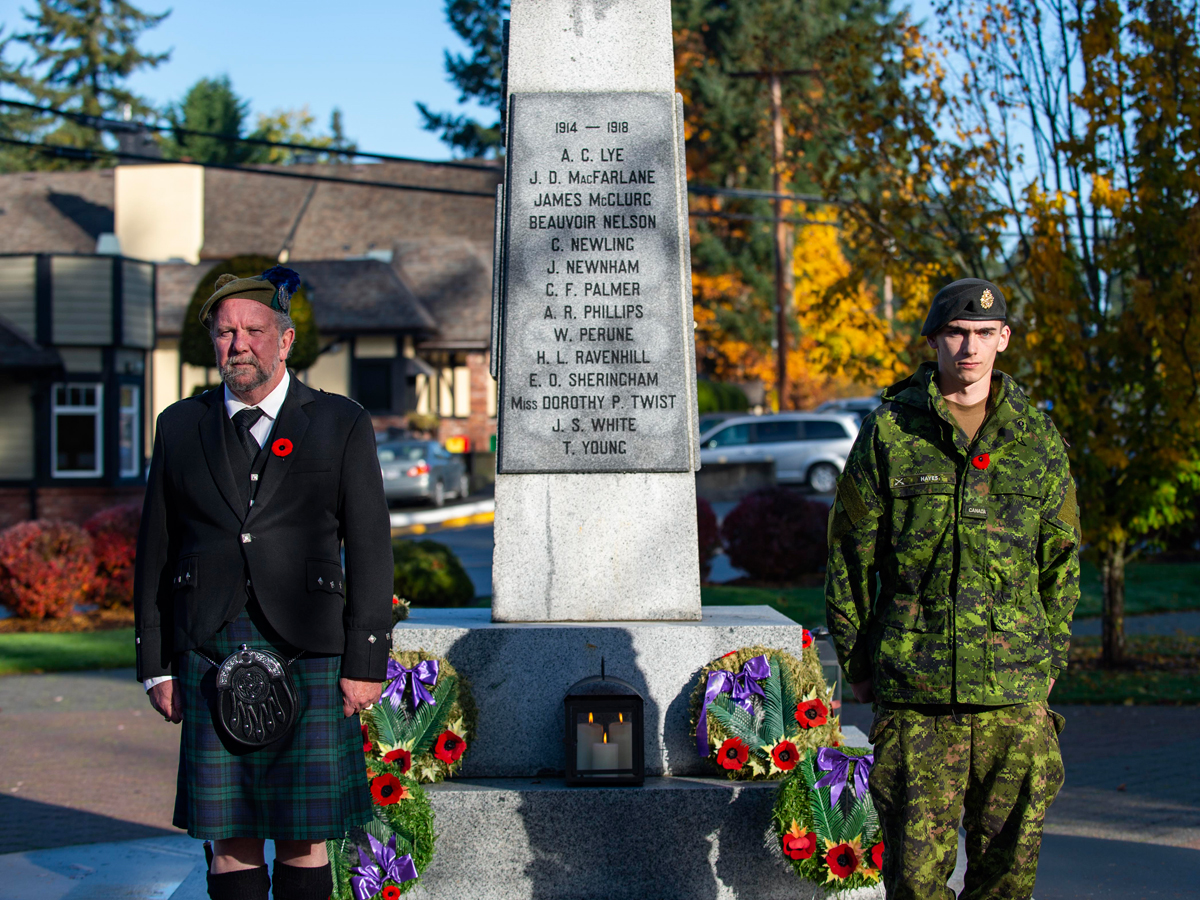 Janice Lee ~
On October 22, Bob Collins, James Baird, and Keenan Hayes stood on guard for 30 hours at the Cobble Hill Cenotaph in order to recognize Canadian Forces members that have fallen in a non-combative role.
Collins first stood on guard five years ago when Corporal Nathan Cirillo was killed in Ottawa. He refused to leave the cenotaph until Corporal Cirillo was buried and ended up standing guard for three days straight.
"We have to honour all Canadian military members, including the ones that have passed in a non-combative role," said Collins. This annual service has been a community effort where families, restaurants, and police have checked up on the men and women throughout the 30 hours.
The people who stand guard are veterans as well as current military members. Each year Hayes plans a trip from Saskatchewan to Vancouver Island to see his family, and part of his trip includes standing guard at the cenotaph in Cobble Hill.
"I have a sense of pride being a military member and I think it is very important to respect our brothers and sisters," said Hayes. From 1911 to present there have been 2800 members that have lost their lives in non-combative roles, including training exercises and accidents, etc.
The weather is the biggest struggle when it comes to standing guard at the cenotaph. What gets them through the chilly night is knowing why they are there – to represent the fallen of Canada's military. "The fallen men and women are no less of a hero than those who went into conflict," said Baird.
Filed Under: Top Stories
Comments (0)