By Lookout on May 11, 2017 with Comments 0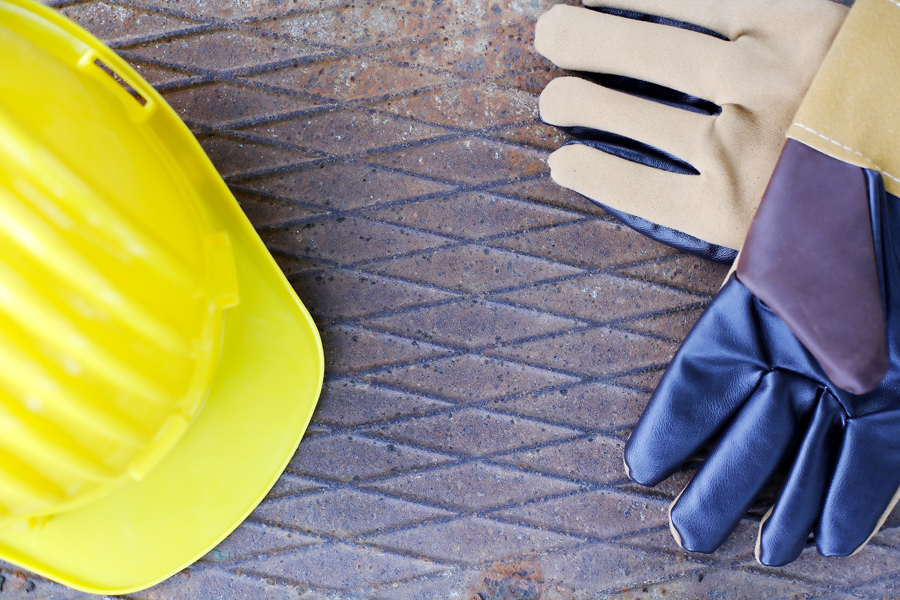 Peter Mallett, Staff Writer ~
Employees working on the Fleet Maintenance Facility's Phase V construction project are being encouraged to think about workplace safety this week.
With the overlying theme: Make Safety A Habit, contractors and subcontractors will join CFB Esquimalt employees in observing North American Occupational Safety and Health Week (NAOSH) May 7 to 13.
Stephanie Morand, Project Safety Coordinator with EllisDon Kinetic, says getting people engaged in safety is key to reducing preventable injuries and illness in the workplace and at home.
"Talking about proper safety procedures is a big part of safety. However, new or inexperienced workers on design and build projects are often afraid to ask safety questions out of fear of looking stupid," said Morand. "However, speaking up and asking a question about something they are unsure of makes a big difference in workplace safety, and we are encouraging all employees and their supervisors to initiate the conversation."
Approximately 120 construction workers, engineers and management staff are employed by EllisDon Kinetic on the final phase of the FMF Cape Breton project, which started in 1996. To create awareness about NAOSH Morand walked the construction site last week, affixing promotional posters at various locations. She also has work crews including NAOSH in their weekly "tool box talk" sessions, which are regular informal discussions on work-related issues.
Part of Morand's job is to review safety documents and information, and educate workers about site-specific safety habits and regulations. She says there is sometimes resistance by workers to follow regulated safety practices. She recalls a recent discussion with some iron workers who said they found their safety harnesses uncomfortable. Others grumble about wearing proper hearing and eye protection, safety vests, or helmets.
"The promotion of good safety habits may seem like a hindrance or an inconvenience to some, a similar attitude when mandatory seat belt laws were first introduced for motorists and passengers," said Morand. "Like seatbelt laws there is that initial resistance until people realize it's an easy adjustment. The same phenomena surrounds good safety habits in the workplace, but they gradually become engrained, unnoticeable and part of the daily routine."
As workers and companies get used to these changes, Morand is already seeing increased participation and some workers taking an active leadership role in improving safety practices in their day to day work life.
NOASH Week was first launched in June 1997 with an agreement struck between Canada, the United States and Mexico for safety awareness during North American Free Trade Agreement (NAFTA) talks. For more information on NAOSH visit their website: http://naosh.org
Filed Under: Top Stories
Comments (0)