By Lookout Production on Mar 05, 2023 with Comments 0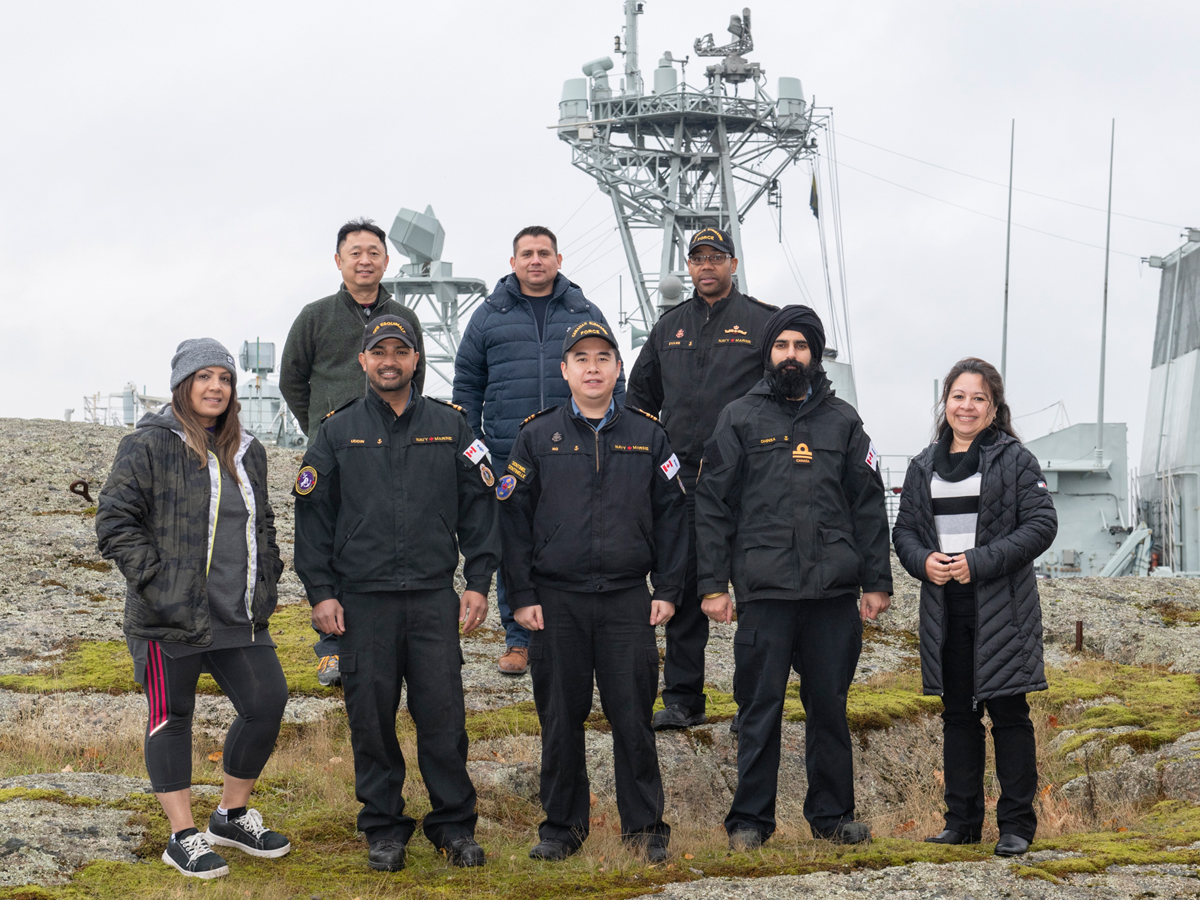 Lt(N) Mikail Uddin, Base Orderly Room OIC — Through the Canadian Armed Forces (CAF)'s initiative to effect positive change, a space is available for all personnel to leverage their opinion and create a difference.
The Defence Visible Minority Advisory Group (DVMAG) was created to assist Maritime Forces Pacific (MARPAC) in identifying and addressing issues that impact people of various ethnic groups within the Formation.
"If the goal is meaningful change, we need all of you to be engaged," said Lieutenant-Commander (LCdr) Alan Ng, Headquarters Commanding Officer, Canadian Submarine Force, and a member of the DVMAG Committee.
The DVMAG meets every month. The program aims are two-fold: identifying barriers to employment equity and diversity, and advising the Department of National Defence and CAF leadership on advancing strategies on recruitment, retention and training.
The group works on several initiatives, including outreach and recruiting activities involving visible minority communities.
Petty Officer First Class Kanwar Nijjer, Military Co-chair for DVMAG, and Mr. Andrew Au, Civilian Co-Chair, invite the Defence community to attend a virtual session on March 16 from 10–11:30 a.m. PST, dedicated to the International Day for the Elimination of Racial Discrimination.
Dr. Gunderson will speak about 'micro-interventions' – ways of challenging racism and bias at the moment as micro-aggressions appear.
Please direct inquiries to the DVMAG+ account at p-esq.dvmag@forces.gc.ca.
Filed Under: Top Stories
Comments (0)