By Lookout on Jan 31, 2022 with Comments 0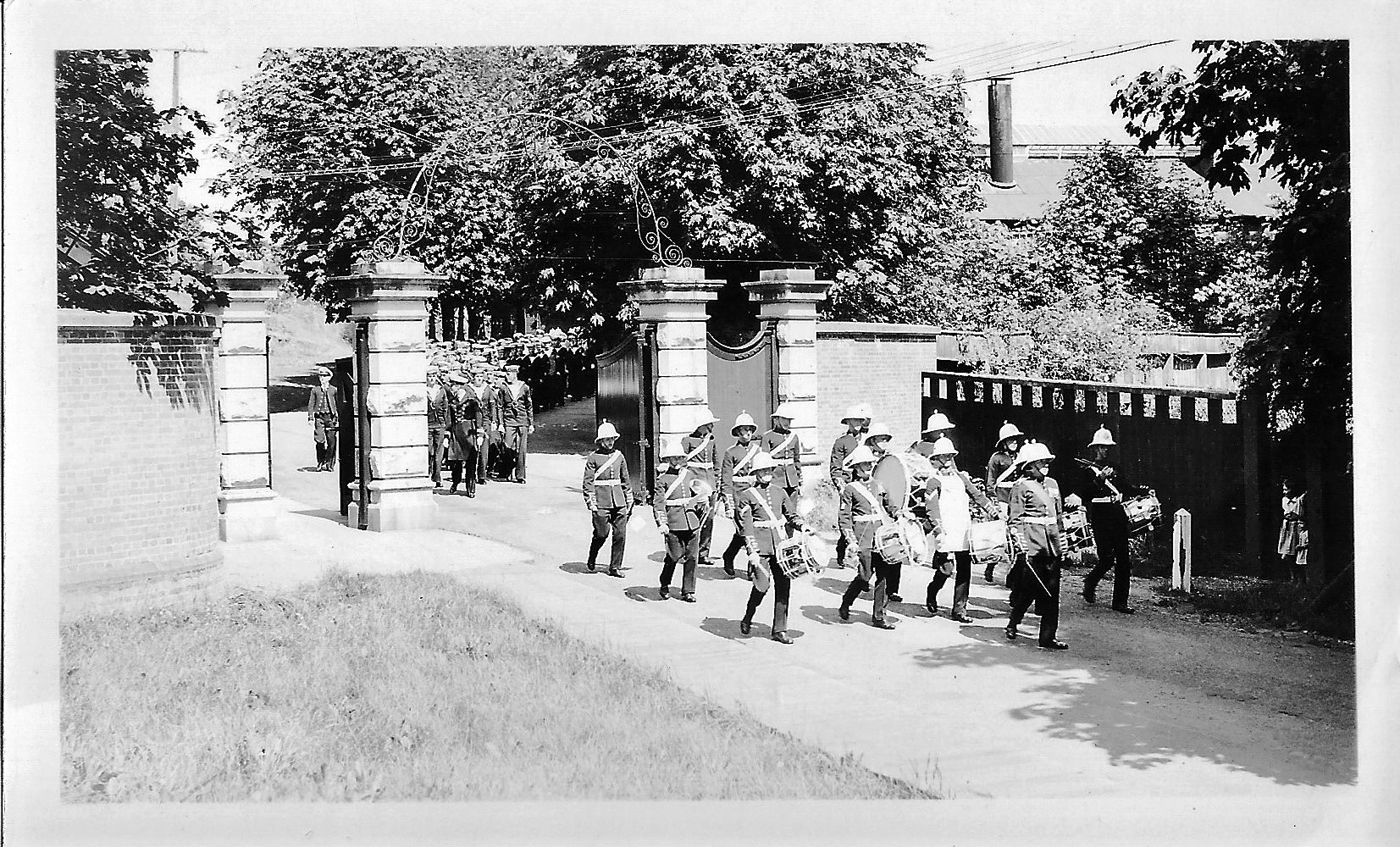 This photograph is believed to have been snapped on Sunday, Aug. 5, 1934, at the commencement of a church parade with the Royal Marine Band of HMCS Norfolk. Pictured here, they are leading members from their own cruiser followed by ratings of HMCS Vancouver and HMCS Skeena to attend a worship and prayer on the grounds of St. Paul's Naval and Garrison Church on Esquimalt Road.
This religious event capped off the British flagship's successful visit to Victoria in celebrating what turned out to be the inaugural run of Navy Week in Esquimalt leading up the Second World War.
This action photo is the last known image of Dockyard's main gate before its demolition in the late 1930s – it has no known provenance.
Challenge:
Do you know anything about this picture or the events surrounding it to change any of my strong circumstantial case (detailed above) into a direct evidence case beyond a reasonable doubt? If you have any information on it, email me: gary.restell@shaw.ca
––––
Filed Under: Top Stories
Comments (0)