By Lookout on Apr 23, 2012 with Comments 3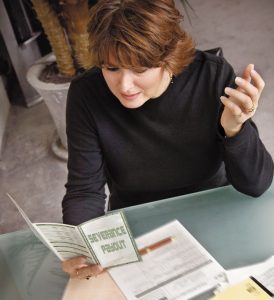 CANFORGEN 062/12 provides a concise summary of severance benefits policy changes. Between mid-December 2012 and mid-March 2013 CF members will have to elect one of three options:
Elect to be paid a full severance benefit;
Elect to be paid part of a severance benefit and to receive any remaining severance benefit at release; or
Receive all severance benefits at release.
The requirement to select an option has likely prompted a number of "what if's" in peoples' minds. Depending on length of service, the dollars involved could be quite large. Correspondingly, the decision on which option you choose could also result in considerable income tax shock.
Options one and three, taking the severance as a lump sum cash payment will mean adding that amount to income in the year of receipt. Option two will spread the amount taken into income over two years. The lump sum payment may also boost you into a higher income tax bracket. A cash lump sum will trigger withholding tax at source in the following amounts:
10% (5% Quebec) on any amounts up to and including $5,000
20% (10% Quebec) on any amounts over $5,000 and up to and including $15,000
30% (15% Quebec) on any amounts over $15,000
There may also be additional taxes owing over and above these amounts after you file your tax return. To offset this you can request a higher amount of withholding tax. 
An alternative is to transfer as much as you can directly into an RRSP.  This will avoid the withholding tax and give you a good deduction when preparing your tax return. That in turn could lead to a healthy income tax refund. You can also transfer the money into a spousal or common-in law RRSP. 
To complicate the issue, there are special regulations for those who were in the Forces before 1996. Part of the severance received under the three options may fall under these regulations. This will result in a portion of the severance being labeled as "eligible" and the balance as "ineligible." The rules concerning pre-1996 service are complex and impose restrictions that do not exist under the post-1995 regulations. For instance, "eligible" money can only be transferred into your own RRSP.
You must carefully consider your option choice. At its simplest, if you do not need the cash and have enough contribution room, then rolling it into an RRSP makes sense. 
If, for whatever reason, you are considering taking the lump sum payment, then the tax implications must be taken into account. 
Further direction on the severance options will be forthcoming this fall. In the meantime, for those with a financial advisor, this represents an excellent opportunity for them to earn their keep. If you do not have an advisor then this may be just the opportunity to engage one.
LCdr Keith Guinchard
Contributor
Prior to his current employment at Venture NOTC, LCdr Keith Guinchard was employed for six years in the Victoria area as a Certified Financial Planner. This was followed by four years as a non-profit Debt Counsellor. He maintains a keen interest in all things financial and stays current on financial issues and their impact on Canadian families. His opinions are meant for general awareness only and are not to be construed as specific financial direction. 
Filed Under: Top Stories
Comments (3)