By Lookout on Oct 08, 2020 with Comments 0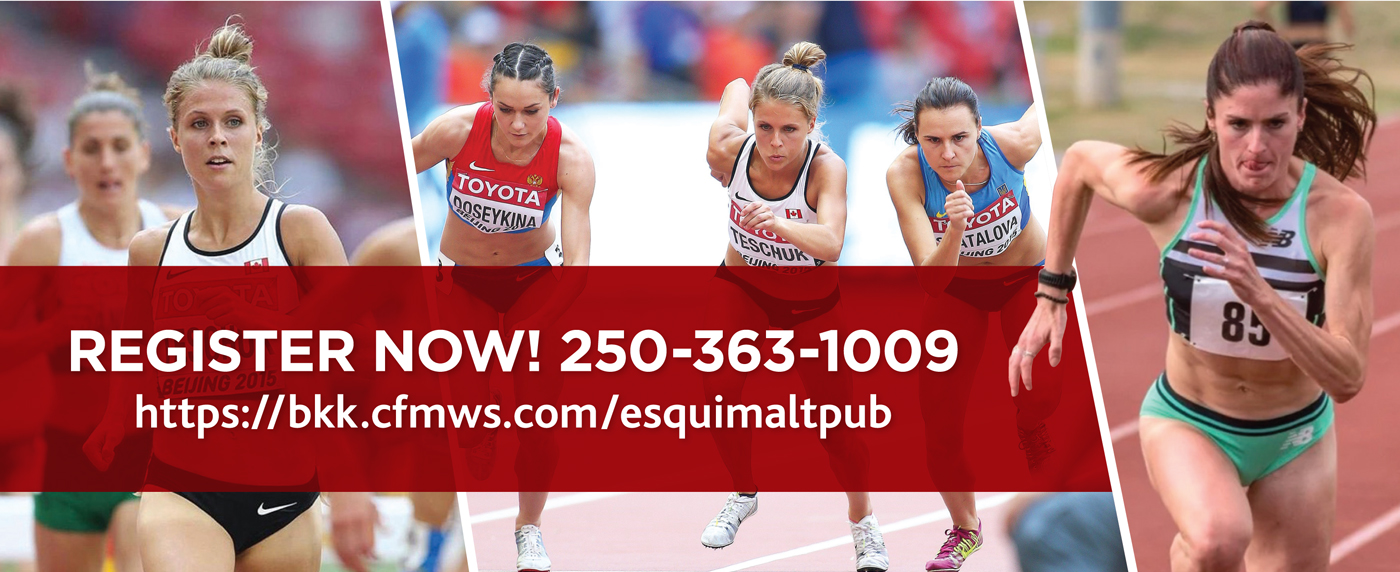 Peter Mallett
Staff Writer
––
Two elite distance runners with ties to Canada's Olympic program will put their coaching skills to work in an upcoming clinic for runners at the base.
Erin Teschuk and Mariah Kelly will provide instruction in running performance and training techniques to participants of all experience levels in four hour-long clinics. They begin Wednesday evenings Oct. 28 and run weekly until Nov. 18 at various locations across Victoria.
"I am incredibly excited to work with military members for this run clinic," said Teschuk. "That's because I know they embody a lot of the qualities that elite athletes possess – mental toughness, great work ethic, and the ability to set high goals and work towards those goals daily."
The program is one of the many offered by Personnel Support Programs Recreation department.
Both Kelly and Teschuk were working towards being chosen to participate in the 2020 Tokyo Olympic Games in July. However, their Olympic dreams were scuttled as the Games were postponed until next summer due to the global pandemic.
"I hope to show athletes that even though running is challenging it can also be incredibly fun and rewarding," said Teschuk. "Mariah and I both know the importance of being adaptable and that everyone has different strengths and weaknesses and it is extremely important for coaches to recognize that."
There are a limited number of spaces available for the 4 Week Fall Run Clinic, with costs ranging from $49 to $54. To sign-up call 250-363-1009 or visit https://bkk.cfmws.com/esquimaltpub
Impressive Credentials
Both athletes are members of local running club Vic City Elite, which is coached by Athletics Canada Coach, Heather Hennigar.
The two have their own coaching business called Fitness 4 You, where they provide online and in-person coaching programs to athletes of all levels.
Teschuk is a long-distance runner from Winnipeg. She was a member of Canada's 2016 Olympic team and specializes in the Steeplechase, 3,000m, 1500m, and five-kilometre races. She represented Canada at the 2015 Pan American Games and competed in the International Amateur Athletics Association (IAAF) World Championships that same year.
The two-time Canadian track and field champion is also a professional runner.
Kelly, 29, is a professional middle-distance runner originally from Niagara Falls. She is currently ranked 57th in the world in the women's 1500m event.
After graduating with a degree in Health Science in 2015, and becoming a standout on the Baylor University track, Kelly signed a professional contract with New Balance in 2017.
She won a bronze medal at the Canadian World Trials in the women's 1500m. That put her in the running to join Canada's World Indoor team. She was also put on the runners up selection list for this year's Olympic Games.
––––
Filed Under: Top Stories
Comments (0)