By Lookout on Jun 12, 2019 with Comments 0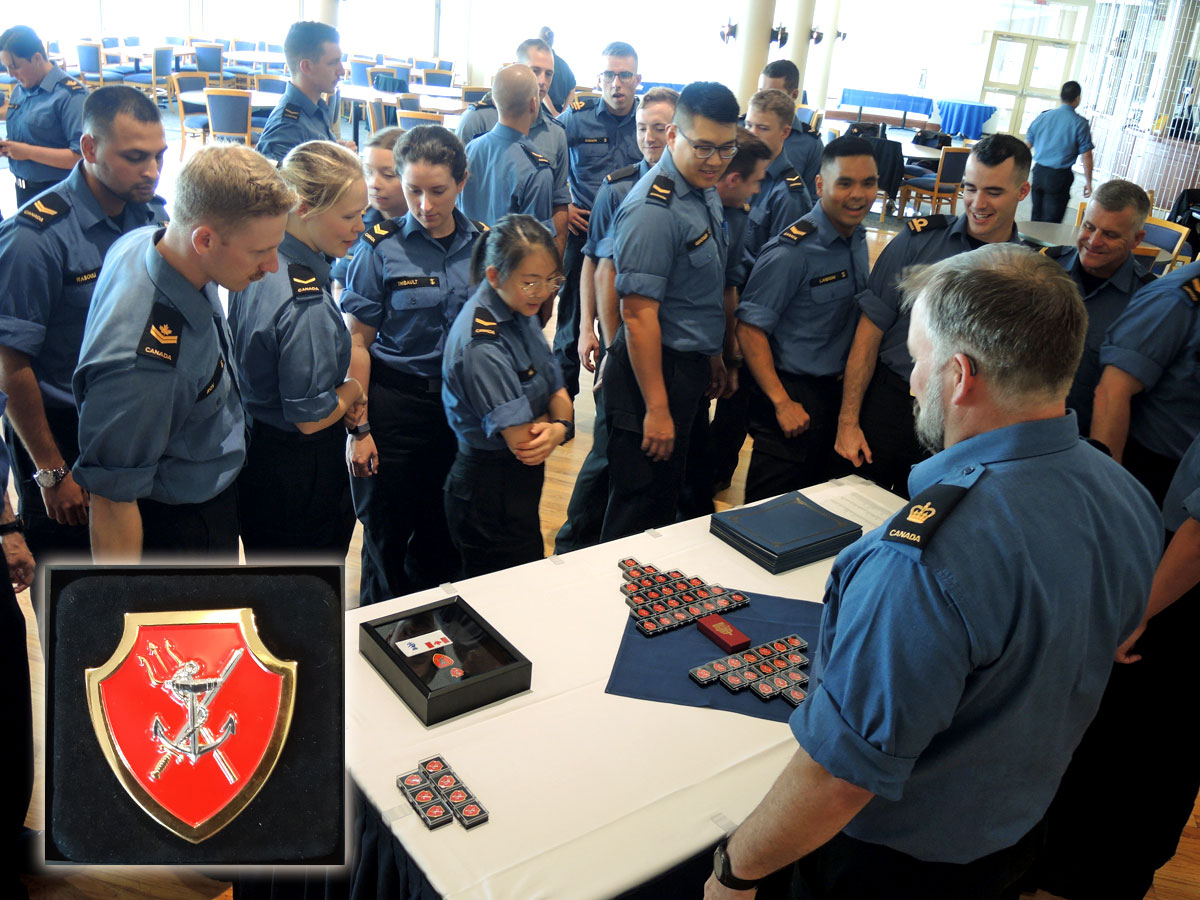 Peter Mallett, Staff Writer ~
The first group of Naval Security Team (NST) personnel have received their Force Protection Qualification certification.
Commodore Angus Topshee, Commanding Officer Canadian Fleet Pacific, presented 41 members of the NST with their qualification certificates along with the unit's new specialty badges and pins in a ceremony at the Chief's and Petty Officer's Mess on May 30.
The NST was launched in 2016 and is a deployable team of naval reservists for enhanced force protection of Royal Canadian Navy ships when they are alongside international ports. The team takes over the responsibility of security, which frees up ship personnel to support other tasks, such as maintenance. The NST provides an extra layer of enhanced land- and sea-based force protection capability and expertise. In recent months, the NST has been deployed to Dubai, Italy, and Greece.
During his address, Cmdre Topshee said the occasion represented the culmination of months of training and success in operations while recognizing the sailors for their hard work and skill.
"This new qualification also allows NST to better support operations in the future while allowing us to leverage a crew of qualified and experienced sailors. This supports Canada's Strong Secure and Engaged Defence Policy which recognizes that the naval security team provides full-time capability using a part-time work force."
The unit's Coxswain, Chief Petty Officer Second Class Sean MacÚisdin also received the second clasp to his Canadian Forces' Decoration from Cmdre Topshee.
Filed Under: Top Stories
Comments (0)