By Lookout on Jun 17, 2018 with Comments 0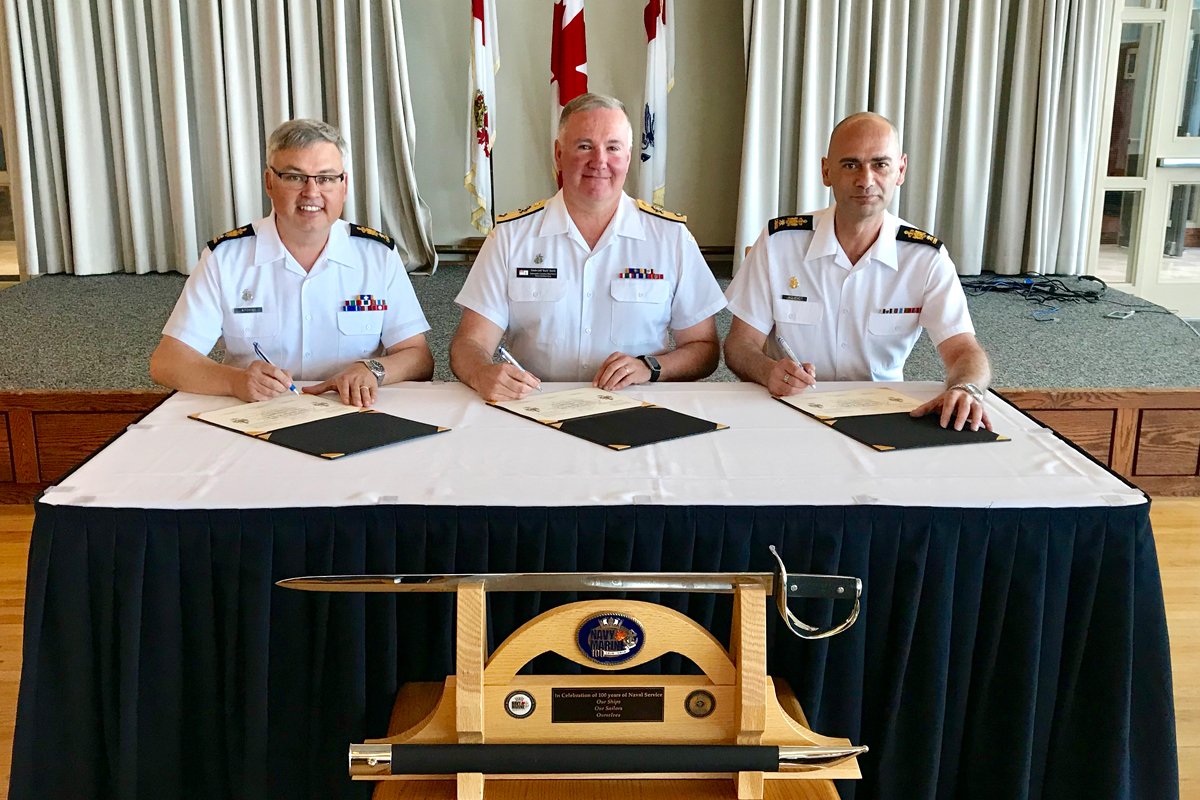 Commodore J.B. Zwick, Commander of the Canadian Pacific Fleet, presided over the Change of Appointment between the outgoing Fleet Chief, Chief Petty Officer First Class Derek Kitching, (left), and the incoming Fleet Chief, Chief Petty Officer First Class Sylvain Jaquemot, (right), in a Change of Appointment ceremony May 18 at the Chiefs' and Petty Officers' Mess.
After two years of tremendous and distinguished service as the Pacific Fleet Chief, Chief Kitching left the Fleet and moved onwards and upwards as the Formation Chief in Halifax. He took the opportunity to thank his family, friends, and colleagues, for all of their support along the way, and he welcomed the incoming Chief.
"Everything we do in the role of Fleet Chief is all about the sailors," said Chief Kitching, a sentiment that Chief Jaquemot, as the former Coxswain of HMCS Winnipeg, is eager to uphold.
Filed Under: Top Stories
Comments (0)