By Lookout on Nov 02, 2015 with Comments 0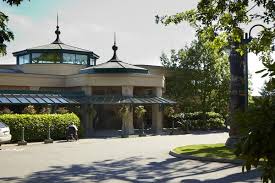 MS Brandon Ensom sees no better way to understand military history than to sit with a veteran and hear their service stories.
The Lodge at Broadmead, home to many aging veterans, is the stage for those oral recollections to unfold.  
The sailor discovered the place two years ago when he accompanied Rear-Admiral Bill Truelove on a visit to the seniors home.
"It's important for veterans to know that today's generations of members acknowledge and appreciate the sacrifices and what they went through," he says.
"And it's important for us to hear their stories. You can read about historical events, or watch television shows depicting them, but to actually hear what Juno Beach was like at 8 a.m. on June 6, 1944, from a person who was present – there's no comparison."
The sailor is hoping to lure other military members to join him on his third Thursday of each month visit  to the Lodge.
He takes a maximum of 10 volunteers. People meet at 10 a.m. in front of the Pacific Fleet Club and climb aboard a bus to ease the transportation burden.
People sign in with the front desk and proceed to the Lodge's main lounge, The Oak Room.
"It's pretty informal after that," says MS Ensom.
"A volunteer sits down with a senior, introduces themselves, and usually gets a very enthusiastic reception."
The chats last about an hour before hopping on the bus back to the base.
"It's pretty humbling to know we all wear the same uniform," he says.
"I've talked to people who have escaped from prisoner-of-war camps multiple times, and we talk about having a bad day at sea or the office. It's invaluable to hear what they have to say."
Sometimes there aren't enough military members to pair up with the expectant storytellers.
"We might arrive with only four or five members to a full house of seniors, and that can be challenging," he says.
"You can see the residents looking and hoping that someone will come speak with them, and it's disappointing we can't always accommodate that."
MS Ensom especially encourages members to attend the next visit on Remembrance Day.
To sign up, email MS Ensom at: brandon.ensom@forces.gc.ca, or call him at 250-363-3918.
Rachel Lallouz
Staff Writer
Filed Under: Top Stories
Comments (0)