By Lookout on Nov 25, 2021 with Comments 0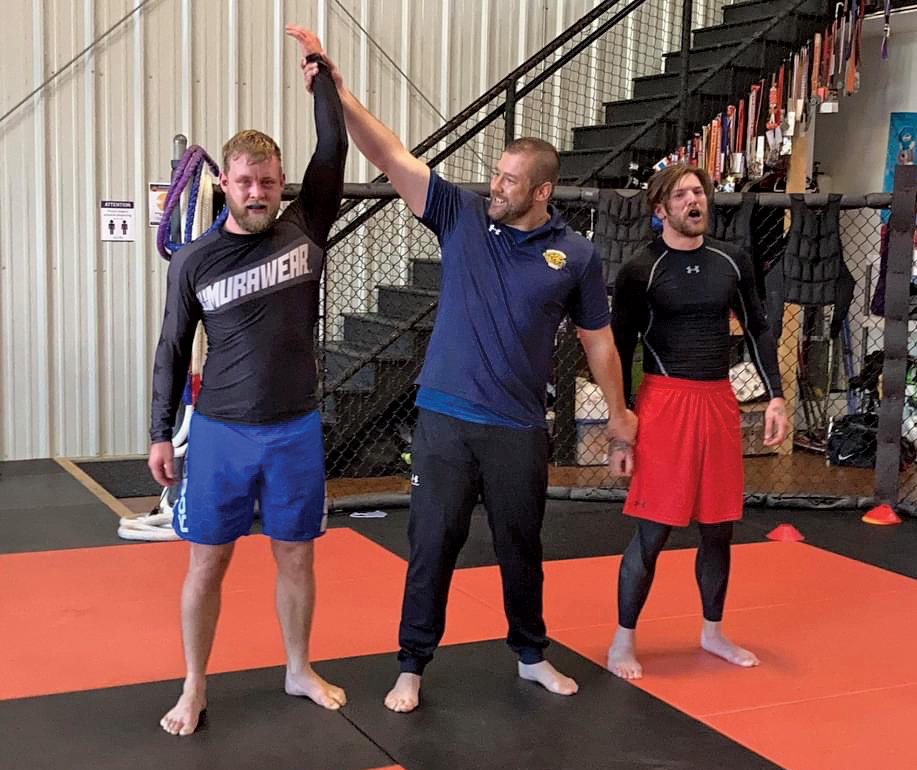 Peter Mallett
Staff Writer
––
Tritons Grappling Club members are back in action learning and drilling their technique at the Naden Athletic Centre.
The club went on hiatus when COVID-19 swept across the world, ending most close contact sports. As health and safety protocols loosened following mandatory double vaccinations for military members and federal government employees, the club was able to resume.
Members competed in the first combat martial arts exhibition tournament since 2019 when grappling became an officially sanctioned sport by Personnel Support Programs. Opponents were members of local gym Crusher Combat Sports in Langford, who won four of the seven matches against the Tritons.
"It was so great to see the team competing again and it really was a case of you really don't know what you have until it's gone," says MS Lee Thibault, club coach. "For me, the most important thing about this tournament was getting sailors new to the sport of grappling some valuable experience."
The sport is a form of submission wrestling that involves holds and takedowns but no striking or punches. That makes it a great sport for military members, says MS Thibault, because there is less danger of injury, and it's about control with no damage to your opponent.
"In grappling, competitors are looking to dominate the opponent and deflect," he says. "Just like in various grappling arts, such as Wrestling Freestyle/Greco Roman, Jiu-Jitsu, Judo and Sambo, there are no body slams or strikes, and every takedown is applied with control, to score points and apply submission."
Club members train Tuesday and Friday in the NAC upper gym between 4 and 5:30 p.m. MS Thibault encourages military members to come check it out, and bring a mouth guard and an open mind, and adhere to the rules.
"Put simply, our most important rules are no bullies and no egos allowed," says MS Thibault. "We don't put up. We are courteous, respectful, and here to teach a serious martial art and the sport of grappling to anyone who is willing to learn."
The tournament also raised $300 for the Soldier On charity.
––––
Filed Under: Top Stories
Comments (0)