By Lookout Production on Dec 24, 2022 with Comments 0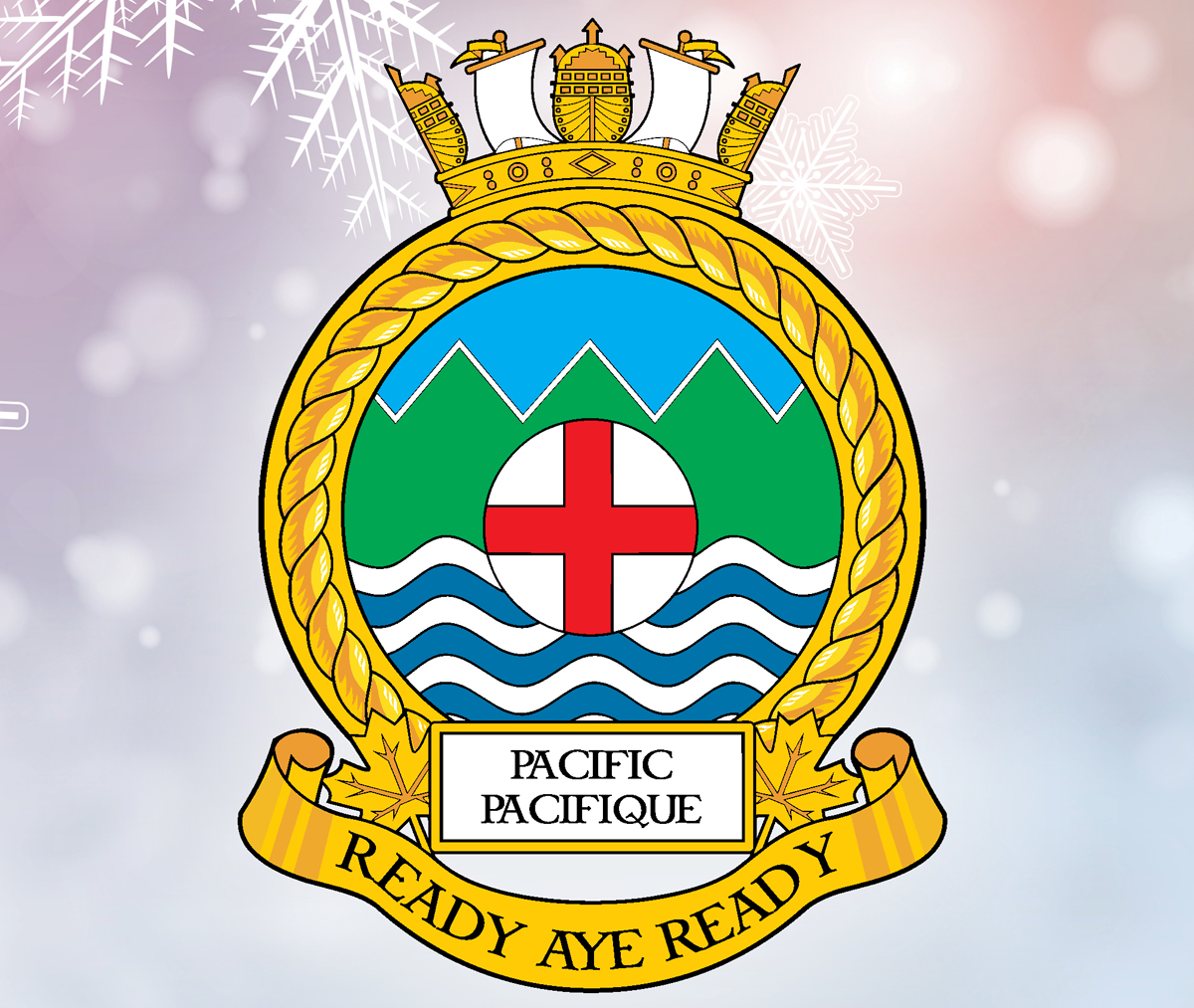 Members of MARPAC/JTFP Defence Team, we hope your holidays are filled with joy, generosity, and memorable celebrations. CPO1 Lee, the Formation Chief Petty Officer, and I wish everyone a fantastic holiday season with friends and family, and applaud your resiliency and dedication in these demanding times.
The lingering effects of COVID-19 have continued to affect our daily routines both at work and home; however, the MARPAC/JTFP Defence Team's approach to the ongoing challenges reflects our determination and tenacity as an organization. Chief Lee and I are very proud of how you have adapted to provide safe working environments while sustaining operational effectiveness.
To meet the Government of Canada's objectives, we have continued to deploy ships and personnel to stay strong at home, secure in North America and engaged in the world. At home, our ships and patrol craft have maintained our presence in our local waters to safeguard against threats and improve working relationships with Indigenous, federal, and territorial governments. HMCS Ottawa in particular has been a regular sight in the waters close to home as it conducted exercises and trials. Our defence team, in conjunction with our Coast Guard partners, has helped make Canada a safer place to live by conducting over 2,500 search and rescue missions.
In North America, as part of Op Caribbe, HMCS Saskatoon and Yellowknife, working in conjunction with partners, helped seize 872 kilograms of drugs in February. We have continued to be engaged in the world with Op Projection in the Indo-Pacific region, where our ships have conducted training, exercises, and engagements with foreign navies and other international security partners. HMCS Vancouver and Winnipeg sailed to the international waters of the East and South China Seas in August conducting port visits throughout South East Asia and the USA. HMCS Vancouver moved on to Op Neon, a coordinated multinational effort supporting the implementation of UN Security Council sanctions imposed on North Korea.
Although we're proud of our work, we recognize the friends, families, and loved ones for the love and commitment they show daily. As we start planning for the challenges that lie ahead for next year, we have begun to adopt a fundamentally new, modern, and responsible approach to defence, informed by feedback from the Defence Team.
we're very cognizant that the holiday season can sometimes be stressful, even without the added taxation of a global pandemic. In addition to practicing self-care, please take the time to reach out and connect with your current and former shipmates, as they may be struggling this holiday season.
Chief Lee and I thank you for another successful and collaborative year and send our warmest wishes of health and happiness for this holiday season to you as well as your friends and family. If you can, please use this holiday as an opportunity to rest, relax, and reset for an eventful and arduous 2023!
Rear-Admiral Christopher Robinson, OMM, CD
Commander Maritime Forces Pacific, Joint Task Force (Pacific)
Filed Under: Top Stories
Comments (0)