By Lookout Production on May 26, 2022 with Comments 0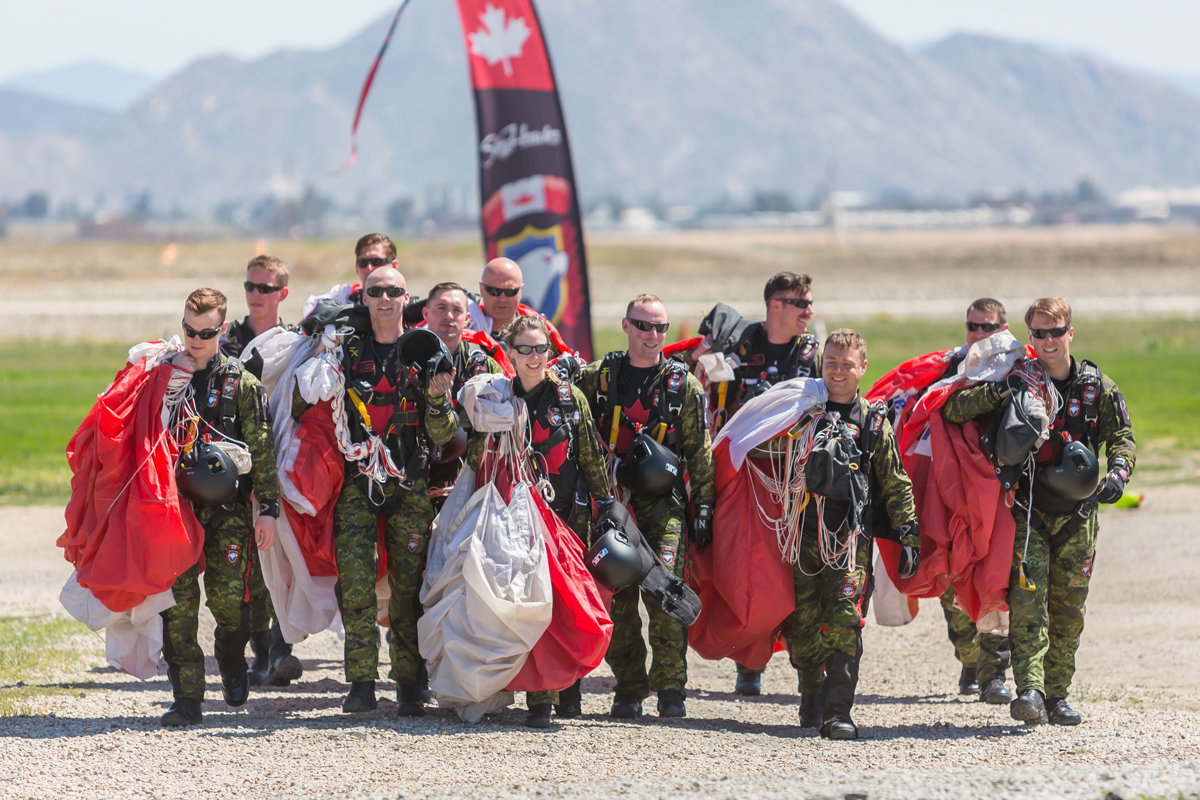 Peter Mallett 
Staff Writer
—
Operation Pegasus Jump is not a typical military mission, but a skydiving camp designed to help injured
military members heal by letting go of their fears.
This summer on Vancouver Island, groups of veterans, current serving military members, and first responders will make their jumps from a Cessna 182 Jump plane at heights ranging between 3,500 and 10,000 feet.
Operation Pegasus Jump is organized by Campbell River Skydive Centre owners, former Canadian Airborne Regiment member Sergeant (Retired) Rob McNeill and former Search and Rescue Technician Master Warrant Officer (Retired) Bob Verret. The two men are the operators of the only veteran-owned drop zone in Canada.
The skydiving camp is a therapeutic team-building exercise for men and women living with PTSD and other occupational mental illnesses, says McNeill.
"I know from personal experience parachuting is the best therapy for injured airborne members," he says. "It's all about taking service members and first responders out of their comfort zone and presenting them with a challenge."
The camp is an extension of McNeill and Verret's company Us For Each Other (U4EO). The pair operates five parachuting businesses and education programs in Campbell River.
Finding bliss
After completing a First Jump Course, which offers four to five hours of instruction, participants will make their first jump from 3,500 feet. They will then have the option to continue to make jumps or make a tandem skydive from 10,000 feet while attached to an experienced instructor. Other activities at the camp include a first-day meet-and-greet barbeque, golf day, flyboarding, and helicopter tours.
Master Sailor Jennifer MacKinnon, a skydiving volunteer coach and instructor with the Campbell River Skydiving Centre, says she thoroughly enjoys the experience of instructing first-timers who have never jumped before.
"I love the passion people bring to this sport and how they feel after their first few jumps," she says. "There is really no feeling like watching their utter fear become complete bliss."
MS MacKinnon is a former Canadian Armed Forces Skyhawk member. She fell in love with the sport almost instantly after making her first jump in 2016.
"If you can find the strength to push through that fear the moment when the airplane door opens, what you experience on the other side and the excitement is truly incredible," says MS MacKinnon.
There are still openings available for participants in the three separate camps running July 8 to 17. The First Jump Course costs $290 plus tax. Each additional jump is $125 plus tax. Discounted hotel room rates are being offered to participants through the Comfort Inn, and free camping spots are available at the skydiving centre's drop zone.
For more information and how to register visit: capitalcityskydiving.ca/events/operation-pegasus
Filed Under: Top Stories
Comments (0)