By Lookout on Nov 06, 2019 with Comments 0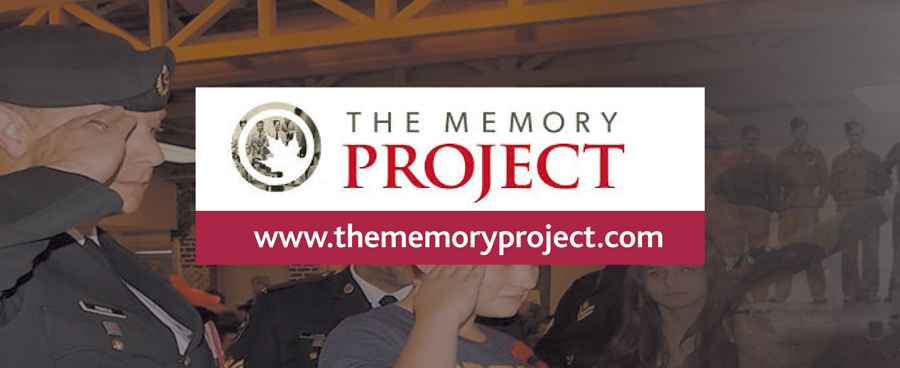 Peter Mallett, Staff Writer ~
A new teaching tool by non-profit Historica Canada is bringing first-hand accounts of veterans to the classroom just in time for Remembrance Day.
Record of Service: Canadian Contributions to International Peace and Security is geared towards middle school and high school students and includes a free education guide and accompanying DVD in both English and French.
The DVD was released in November 2018 with 4,000 copies distributed to date, while the education guide was released last month.
The new teaching tool encourages ­students to reflect on how international military engagements have shaped both individual experiences and the larger Canadian identity, says Mira Goldberg-Poch, Assistant Manager, Programs and Education at Historica Canada.
"The guide brings oral history into the classroom and includes activities that build research, analysis, critical thinking and communications skills. Students are invited to deepen their understanding of how international engagements have shaped both individual experiences and the larger Canadian identity, and to examine the legacies of these conflicts."
The education guide is broken into 15 activities and are focused on the first-hand testimonies and accounts of 15 military veterans who served Canada from the Second World War through to the war in Afghanistan.
Activity 4: Women and the Second World War offers a first-hand account from Janet Hester Watt who worked as a member of the Women's Royal Canadian Naval Service (WRCNs) more commonly known as Wrens. They played vital roles in the First and Second World War efforts in both Canada and Great Britain. Jobs they performed included cooks, clerks, telegraph operators, electricians, coder, signallers, radar plotters and mechanics. 
"Once a Wren, always a Wren," declares Watt. "You can go into a place and you meet a total stranger and you find out she's a Wren, you've formed an association right then and there."
Goldberg-Poch says oral histories like Watt's help increase understanding and paint broader and more vivid brush strokes on the canvas that is Canadian history.
"Presenting history this way can be more interesting than a textbook because students often feel that Canadian history is dry and boring and they don't see it reflected in their daily lives," said Goldberg-Poch. "It doesn't seem real until they hear someone saying, 'this is what happened to me.'"
Those experiences are also relayed in the third and final offering by Record of Service with the launch of a podcast series that debuted on Oct. 15. Topics for discussion include the military's code breakers, medical staff, Metis veterans, code talkers and Second World War Prisoners of War who were sent to Buchenwald concentration camp.
Goldberg-Poch says that although they are no longer taking contributions for Record of Service, The Memory Project is always looking for guest speakers and oral history subjects and would be delighted to hear from anyone from Victoria's military community who is willing to contribute.
For more information on Historica Canada, The Memory Project, how to become a speaker, how to contribute, or how to obtain a free copy of Record of Service for your classroom or community centre, visit their website: www.historicacanada.ca/thememoryproject.
—
About Historica Canada
Historica Canada is also the producer of The Canadian Encyclopedia and is the largest non-profit organization dedicated to enhancing awareness of Canadian history and culture. Record of Service: Canadian Contributions to International Peace and Security is a component of Historica Canada's Memory Project.
The Toronto-based Memory Project is a volunteer speaker's bureau and to date has amassed the recorded testimonials of approximately 2,800 Canadians and 10,000 historical images. It also arranges for veteran and active members of the Canadian Armed Forces to share their stories of military service at schools and community events across the country.
Filed Under: Top Stories
Comments (0)