By Lookout Production on Jun 21, 2022 with Comments 0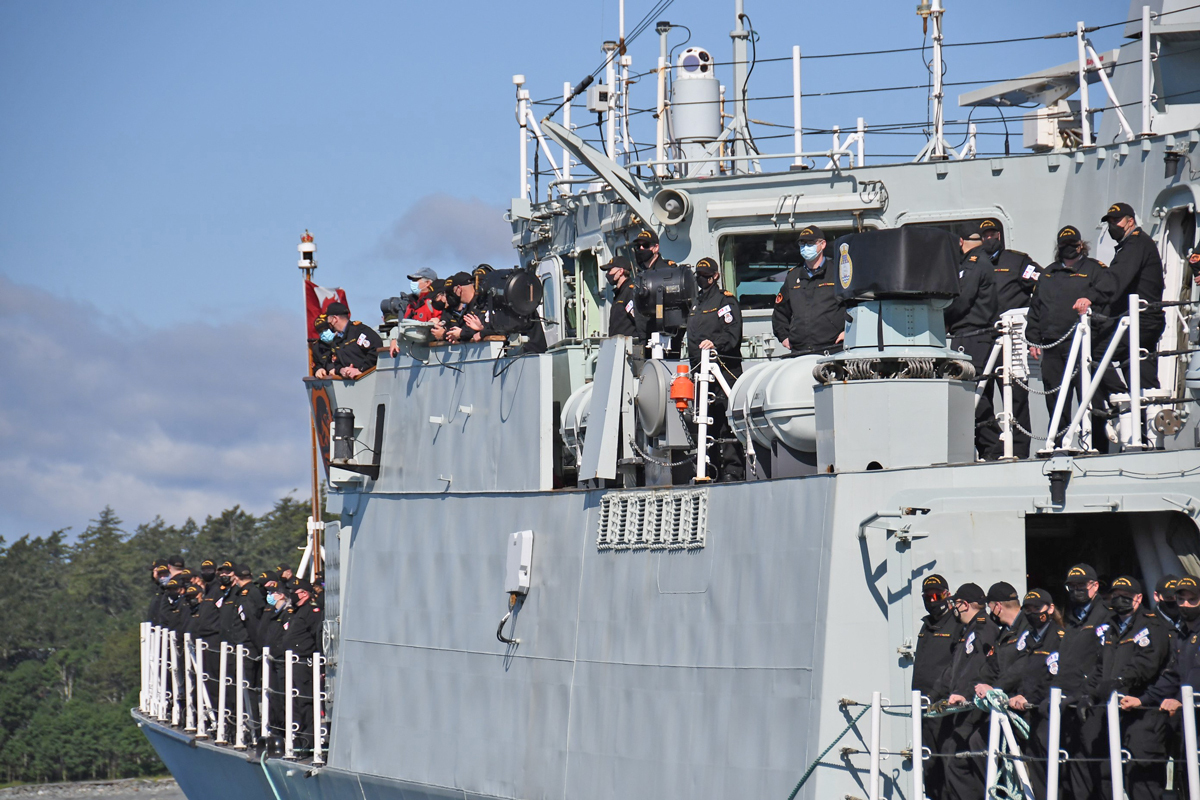 Lt(N) Joshua Ehnisz 
Public Affairs Officer, MARPAC
—
Families bid farewell to their loved ones in HMCS Vancouver and HMCS Winnipeg as the ships conducted a sail past near Esquimalt Lagoon and Clover Point on Tuesday. The warships then left for exercise Rim of the Pacific (RIMPAC) 2022, held yearly in the Indo-Pacific.
Before the six-month deployment, captains of both ships spoke to families at A Jetty.
"I am extremely grateful to our families and friends for their unwavering support and inherent resiliency – you are the source of our strength." said Commander Annick Fortin of HMCS Winnipeg.
"Thank you to our families, friends, loved ones, and to the greater Defence community, for your support in getting us here – our team will represent you, the Canadian Armed Forces and all Canadians, with professionalism during our six-month deployment," said Commander Kevin Whiteside of HMCS Vancouver.
This year's RIMPAC will see about 25,000 personnel, including 38 surface vessels, four submarines, 170 aircraft and land forces from 26 nations. All participating nations will exercise a range of capabilities and demonstrate the inherent flexibility of maritime forces.
After RIMPAC, both warships will continue on to Operation Projection. The operation enhances relationships with Canada's allies and partners, and demonstrate the Royal Canadian Navy's readiness to defend Canada's interests around the world.
HMCS Vancouver will also support Operation Neon, Canada's contribution to the implementation of United Nations Security Council sanctions against North Korea.
Both ships will be deployed over the course of the next six-months and will be returning to Esquimalt in December 2022. Families and friends can stay updated on relevant social media accounts.
Filed Under: Top Stories
Comments (0)