By Lookout on Aug 12, 2019 with Comments 0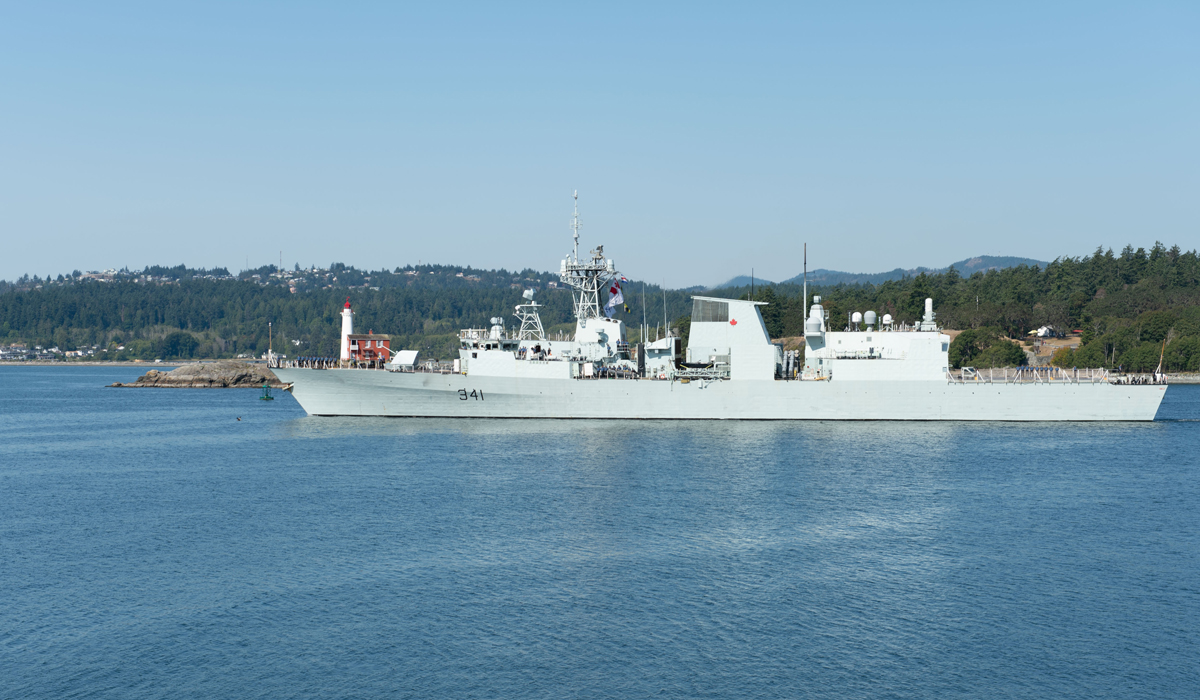 Peter Mallett, Staff Writer ~
As family and friends waved their farewells from the Esquimalt Lagoon shore, HMCS Ottawa sailed away for a five-month deployment last Tuesday. 
Ship and crew are heading to the Asia-Pacific region to take over the ongoing Operation Projection and Operation Neon mission from HMCS Regina, which returns home in a week.
Operation Projection is the Royal Canadian Navy's ongoing commitment to global peace. The deployment to the Asia Pacific region contributes to making the world more secure and stable. It also shows how the RCN is ready to support Canada's interests around the world. Operation Neon is Canada's contribution to a coordinated effort to support the implementation of United Nations Security Council sanctions imposed on North Korea.
"The crew of HMCS Ottawa has been working hard for months to prepare for this deployment and I have every confidence in our ability to carry out our mission," said Commander Alex Barlow, Ottawa's commanding officer. "I would also like to acknowledge our families whose love and support gives us the strength we need to work hard to remain operationally effective and deploy to support Canada's presence in the Asia-Pacific region."
In a media scrum at Duntze Head, just after taking the salute from the ship, RAdm Bob Auchterlonie, Commander Maritime Forces Pacific, spoke about the ship's upcoming mission.
"In order to have a persistent presence [in the Asia-Pacific region] we have been keeping our ships forward-deployed in the region," he said. "Last year we had Calgary there; Regina has been in the region for the last six months and she's now on her way back home; Ottawa is currently deployed, and early next year Calgary will be heading back there again."
Ottawa will work with navies from the United States, Japan, and the Republic of Korea to enhance military cooperation and partnerships. The ship will make six port visits in four countries – Japan, the Republic of Korea, Thailand, and the United States. These port visits will directly support Canada's diplomatic, strategic, and operational efforts in the region.
Filed Under: Top Stories
Comments (0)