By Lookout on Aug 22, 2018 with Comments 0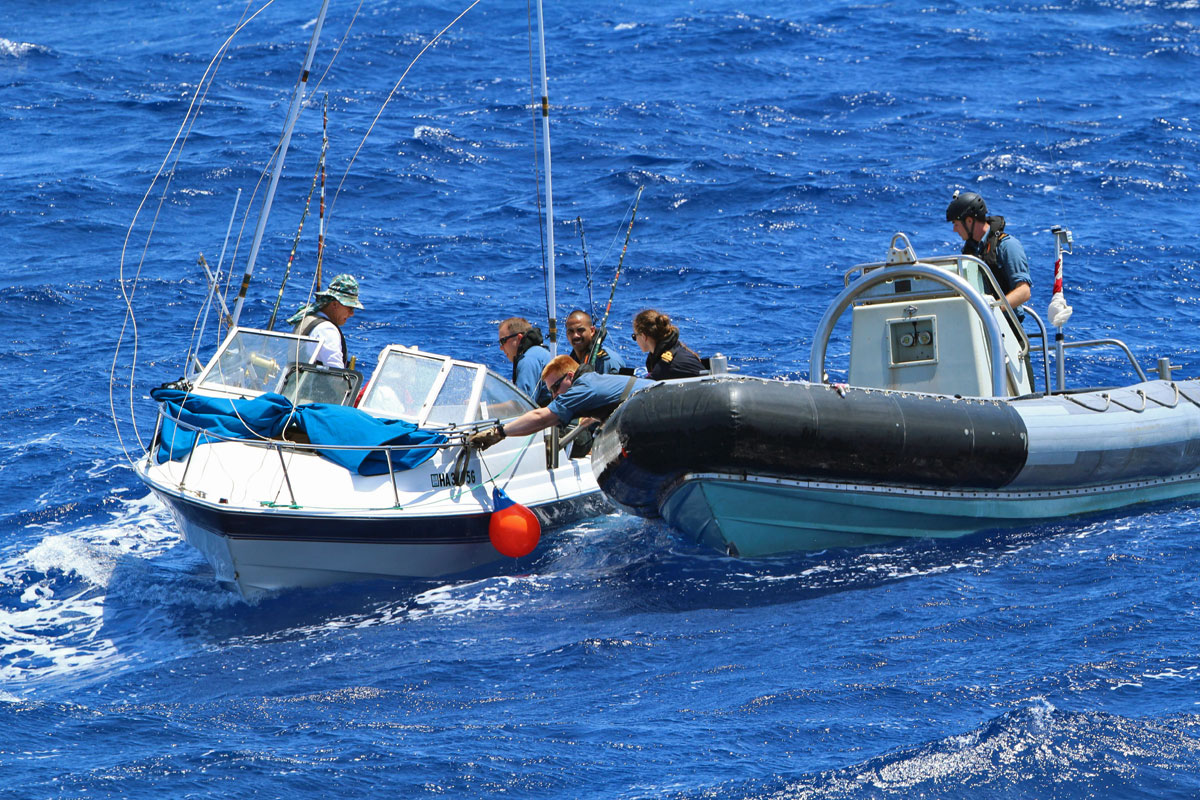 Lt(N) Tristan Robertson, HMCS Ottawa ~
On the heels of completing the Rim of the Pacific exercise and during a busy summer schedule, HMCS Ottawa put their training to good use when the ship aided an 18-foot recreational vessel Aug. 4.
The boat had lost power 15 nautical miles south of the island of Oahu.
Ottawa was at sea for a two-day Canadian Leaders at Sea sail, with guests embarked to experience life at sea in the navy. Guests were afforded the unexpected opportunity to witness a real-world search and rescue situation in which the ship's company employed its response organization and capabilities.
As Ottawa transited to Pearl Harbor, the ship's bridge team monitored radio transmissions between a vessel requesting assistance and the United States Coast Guard (USCG). When the Commanding Officer, Commander Alex Barlow ascertained the vessel in distress was in the immediate area he offered his ship's assistance.
Once Ottawa reached the disabled vessel, a team from the ship's Marine Systems Engineering department was sent to affect repairs. Lt(N) Alanna Foscarini, PO2 Michael Tatton, and LS Richard Tessier embarked on the vessel and dealt with a challenging sea state, an unstable deck, and an unfamiliar engine as they attempted to resolve the mechanical issues. Ultimately it was determined the damage to the vessel's engine was irreparable by ship staff, and the vessel would require a tow.
Ottawa coordinated and prepared the vessel to be towed by the USCG and remained on scene until the towing vessel arrived.
The ship received a "Bravo Zulu" from the RAdm E. Lunday, Commander of 14th United States Coast Guard District, who highlighted that Ottawa's "quick and professional response ensured the search and rescue situation did not worsen," and that the ship "demonstrated the superb teamwork that is the hallmark of Canada-US operations at sea."
Filed Under: Top Stories
Comments (0)