By Lookout on Feb 04, 2019 with Comments 4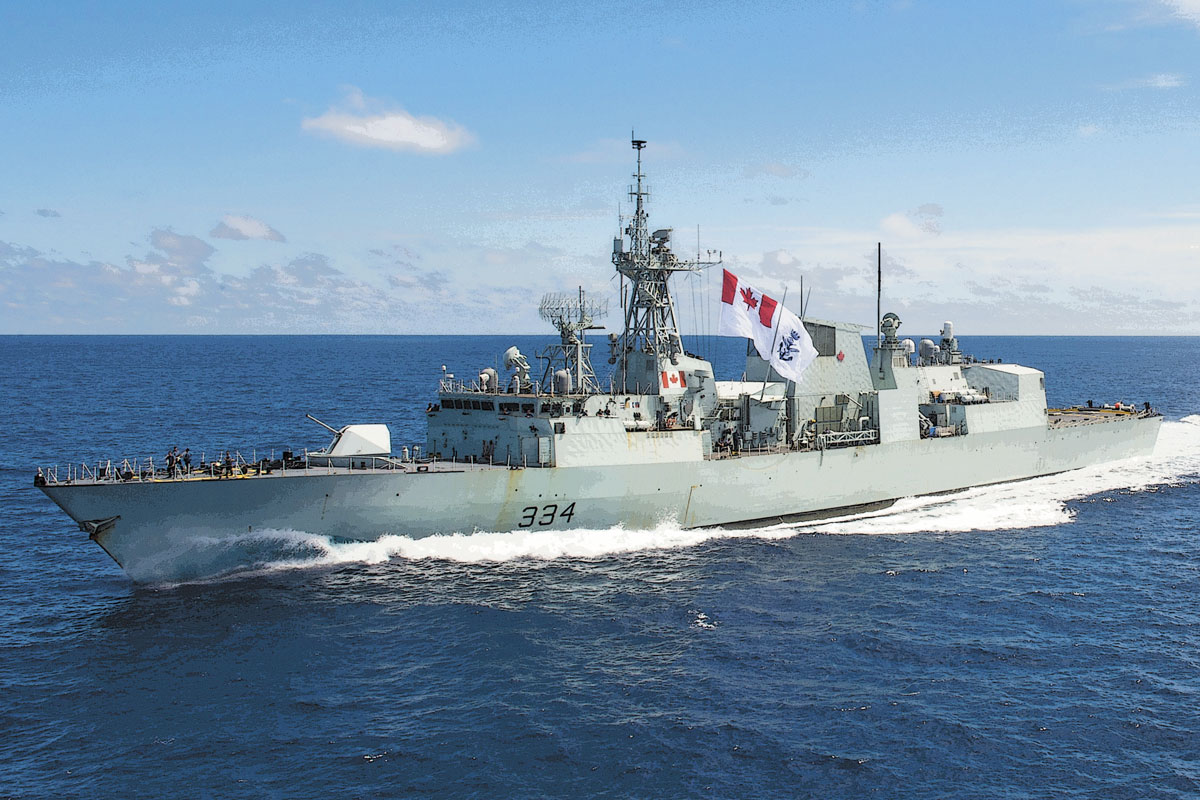 Peter Mallett, Staff Writer ~
HMCS Regina is set to leave Wednesday morning for a multifaceted six-month deployment that will include the fuel and supply ship NRU Asterix and a CH-148 Cyclone helicopter.
The Halifax-class frigate and the Royal Canadian Navy's Naval Replenishment Unit are heading from Esquimalt Harbour for the Indian Ocean.
Once in the region they will take part in Operation Projection, Canada's ongoing commitment to conduct training, exercises, and engagements with foreign navies and other international security partners.
This deployment marks the first embarked CH-148 Cyclone detachment from 443 Maritime Helicopter Squadron. The Cyclone was introduced on the Pacific coast at the start of the year as a replacement for the CH-124 Sea King.
Regina's Commanding Officer, Commander Jake French is looking forward to the new capabilities of NRU Asterix and the Cyclone during the deployment.
"We'll be fortunate enough to be working with NRU Asterix so we can maintain a forward presence in the region, get through the long legs required in the Indo Asia Pacific for stores and fuel, increased medical facilities, and an expanded inventory of spare parts. Moreover, the CH-148 Cyclone, now part of Regina, will be an incredible asset for all the missions along the way, including surface surveillance, interdiction and anti-submarine warfare."
Filed Under: Top Stories
Comments (4)